5 Bold And The Beautiful Characters We Don't See Enough Of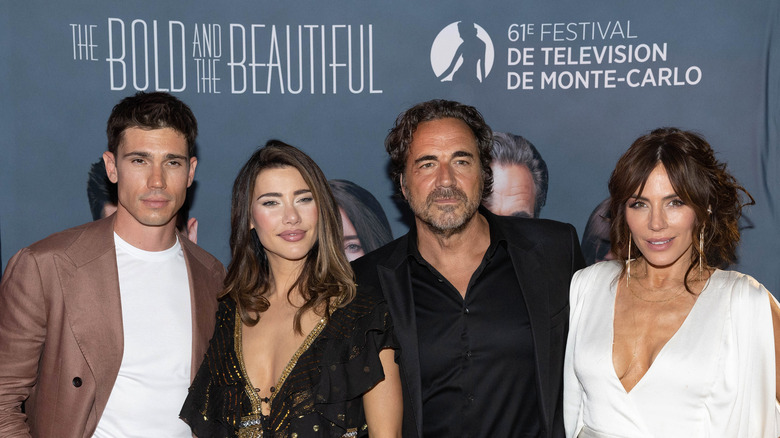 Pls Pool/Getty Images
"The Bold and the Beautiful" has been on the air for over three decades, and while faces like Brooke Logan (Katherine Kelly Lang) and Eric Forrester (John McCook) have remained a constant, several new characters have been added. "Bold" is only a half-hour soap, so naturally, it doesn't have the space to tell the volume of stories as its sister series, "The Young and the Restless." However, there's still ample time for "Bold" to improve on their existing cast of characters. 
The show often gets lazy and leans on the same characters like Brooke, Ridge Forrester (Thorsten Kaye), Hope Logan (Annika Noelle), and Liam Spencer (Scott Clifton). These four, as well as Ridge's daughter, Steffy Forrester (Jacqueline MacInnes Wood), tend to take up the majority of the screen time. That's fine to a degree, but the incessant focus on them causes many of the other characters to be pushed to the side. Many even disappear for months at a time. 
There's a large universe of interconnected relationships and a huge potential for drama at the writers' disposal, but they aren't letting most of their characters shine. Despite the majority being shelved, there are some that deserve more screen time than others, including legacy characters with ties to the original group. Others are newer to the scene. They should get the opportunity to expand their story and unravel more layers to largely one-dimensional portrayals.
Wyatt Spencer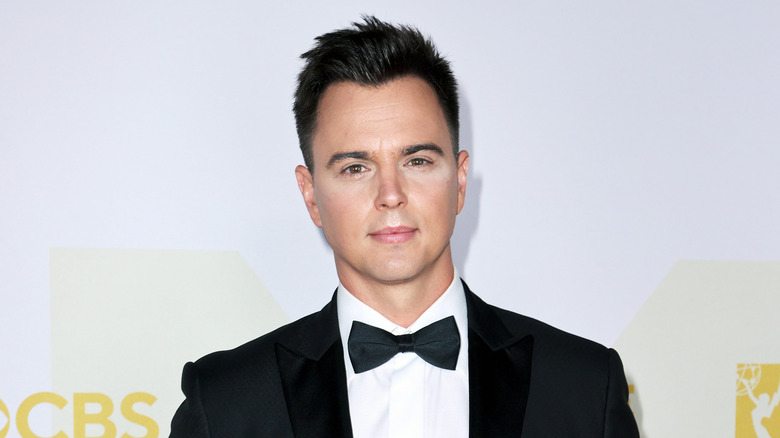 Kevin Winter/Getty Images
When Darin Brooks first joined "The Bold and the Beautiful" as Wyatt Fuller, in 2013, he was quickly inserted into major storylines. Wyatt was revealed to be another long-lost son of media tycoon, Bill Spencer Jr. (Don Diamont), and he frequently competed with his brother, Liam Spencer (Scott Clifton), over women. They battled over Hope Logan (then Kim Matula), Steffy Forrester (Jacqueline MacInnes Wood), and others for years, but lately things have cooled off. As a result, his entire presence on the show has been put on ice. 
Wyatt was once a leading player on the canvas, but since becoming engaged to Flo Fulton (Katrina Bowden), he has made fewer and fewer appearances. Wyatt has more to offer storylines than simply acting as a sounding board for Liam's problems. While the banter between the brothers is hilarious, it's an egregious misuse of Brooks' talents. 
Hope and Liam's marriage is over because she kissed Thomas Forrester (Matthew Atkinson). Steffy's marriage is on the rocks because of her husband's inability to stay away from his criminal birth mother. It's the perfect opportunity to insert Wyatt into one (or both) of those situations, create some tension within the Spencer family, and usher in a new wave of love triangle storylines — something the show has always leaned heavily on. Even if Brooks is busy, recast the character and give Wyatt a renewed sense of purpose. The Spencers are a legacy family, and this generation should be treated as such. 
Katie Logan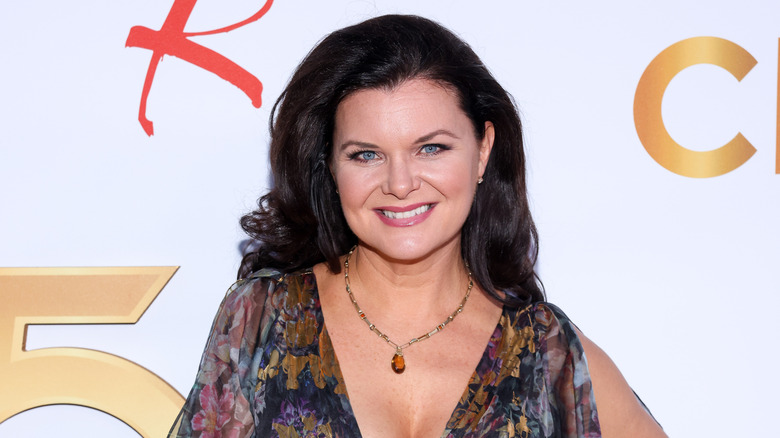 Victoria Sirakova/Getty Images
Who doesn't love Katie Logan (Heather Tom)? She is the heart and soul of the Logan family, serving as the grounding force between two sisters who often have their heads in the clouds. In the early '00s and 2010s, Katie was a major player, and her love triangle with Bill Spencer and her sister, Brooke Logan, made for plenty of memorable moments. Katie dealing with postpartum depression and pushing Brooke and Bill together led to a decade-long fight over him, with Katie eventually walking away from Bill for good. 
After dumping her on-off paramour, Katie has struggled to fully find her footing on "Bold." The writers attempted to pair her with Forrester Creations COO, Carter Walton (Lawrence Saint-Victor), but it's been a letdown thus far. They have electric chemistry, and they could be a real force onscreen, but to really sell us on the pairing, viewers would have to see them more often. Katie (and Carter) appear far too fleetingly for anyone to develop any real investment in their relationship or, more specifically, her future. 
Brooke is onscreen constantly and is always in the middle of the drama, but Katie is nowhere to be found. There's always a ton of activity at Forrester Creations, but this supposed head of public relations is never there to voice her opinion. It's nice to see her at family gatherings like Beth's birthday. However, it would be a lot better if she was involved in something meaningful like the battle between Ridge and Eric Forrester (John McCook), something impactful. 
Li Finnegan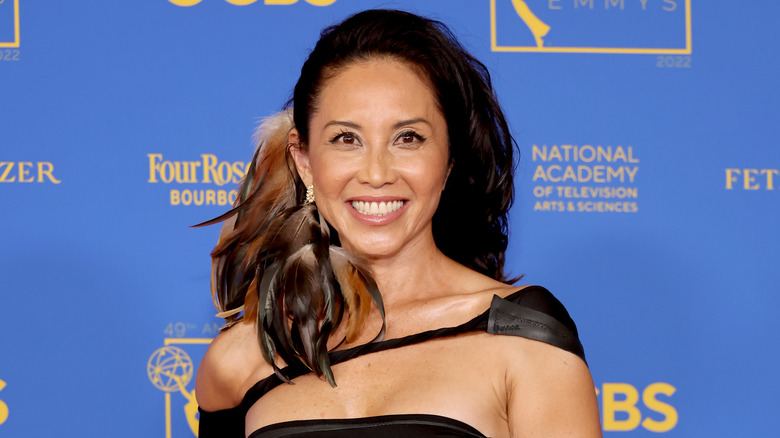 Amy Sussman/Getty Images
Li Finnegan (Naomi Matsuda) has no qualms about standing up to Sheila Carter (Kimberlin Brown). Understandably, she doesn't want someone as dangerous and unpredictable as Sheila anywhere near her family. When Li is on "The Bold and the Beautiful," she packs a potent punch, especially with Li's words of advice for her son, Dr. Finn (Tanner Novlan). She was seemingly killed by Sheila during her reign of terror but somehow managed to survive. 
And yet, these days, her only scenes are with Finn, talking about Sheila and why he needs to get rid of her. Li's points are valid and make sense within the context of the story, but "Bold" could do more with it. There was a lot of wasted potential between Li and Bill Spencer, in particular. After Bill found Li's battered body, helped nurse her back to health, and learned who she was, it seemed as if romance was on the cards for them. However, "Bold" went with Bill's ill-fated undercover operation against Sheila instead, which required him to pretend to be in love with her. 
With that, any opportunity at the time to pair Li and Bill was lost. Now that Bill's true intentions have been exposed, it should've driven them back together. Seeing more of Li is a no-brainer to alter the landscape of the romance scene. Pairing her with Bill could work, but throwing Li into something with Deacon Sharpe (Sean Kanan) would be even better. Having Sheila and Li face off over a common love interest would add a new wrinkle to their ongoing rivalry. 
Paris Buckingham and Zende Forrester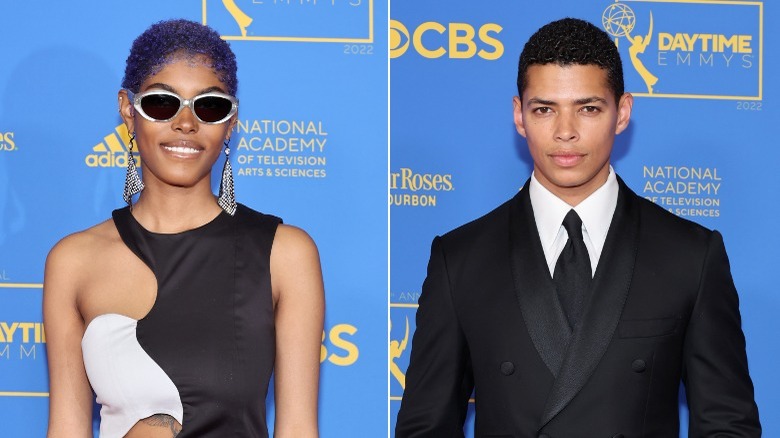 Amy Sussman/Getty Images
Where are Paris Buckingham (Diamond White) and Zende Forrester (Delon De Metz)!? Every time it seems like "The Bold and the Beautiful" is gearing up to do something meaningful with these two, they yank them offscreen for extended periods of time. Understandably, White is busy with commitments to other projects like Marvel's "Moon Girl and Devil Dinosaur." However, the idea of having characters disappear for months isn't working. This is the same show that often plays out the same scene for several days in a row. Featuring other actors could shake off the monotony.
The same can be said about Zende as well. He's supposedly on the design team, but he's completely absent from any and all storylines related to it. There's a war being waged between father, Eric Forrester, and son, Ridge Forrester, pitting two lines against each other. Instead of Zende being in the mix as one of the designers, he's been shelved, and RJ Forrester (Joshua Hoffman) has been given his spot. 
"Bold" frequently leaves viewers scratching their heads with questionable choices like keeping Paris and Zende off the canvas entirely. Fans have even expressed confusion about the whereabouts of Paris and Zende. As one viewer tweeted, "I just don't get why Zende and Paris aren't a part of RJ's story. Let's have the 4 of them together, make it interesting as he likes her but she likes Zende who wants Paris."
Taylor Hayes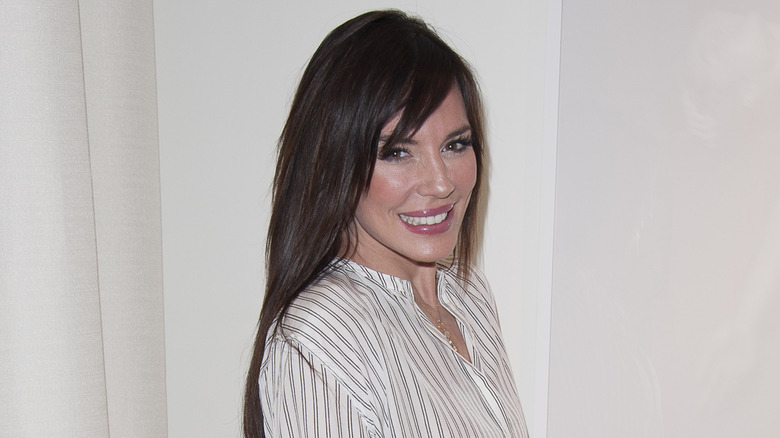 Lilly Lawrence/Getty Images
When Hunter Tylo was playing Taylor Hayes, she would stick around for a while, disappear for months, and then suddenly pop back in. Although this worked for the character at the time, when Krista Allen was recast in the role, there was renewed hope that Taylor would stick around for a while. Taylor and Ridge Forrester had renewed their connection, and the love triangle between them and Brooke Logan was back in full force. Taylor was eventually on the verge of marrying Ridge, but after learning she was deceiving him, Ridge left her at the altar. 
Since Brooke and Ridge rekindled their relationship, Taylor has rarely shown up at all. She wasn't present at Sheila Carter's trial to support Steffy Forrester during her time of need. Sure, Taylor's in Rome now, to assist Steffy while she sorts through some issues, but that isn't enough. There are several pressing matters in L.A. that require Taylor's urgent attention, so she needs to just hop on the first plane back to town and deal with them. 
Taylor could return and attempt to bridge the gap between Steffy and her husband, Dr. Finn. Taylor could join the fight to get him to come to his senses, finally tearing him away from his twisted relationship with Sheila. Also, Taylor's son, Thomas Forrester is involved with Hope Logan, which is dangerous territory considering his previous obsession with her. Hope is finally paying Thomas some romantic attention, so Taylor needs to return and at least raise questions.