The Major TV Role Kris Jenner Made Boyfriend Corey Gamble Turn Down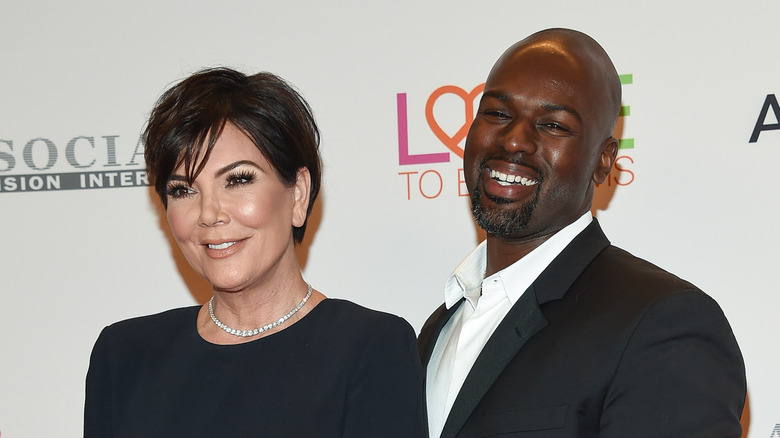 DFree/Shutterstock
It's no secret that the entire KarJenner empire can be traced back to one person: Kris Jenner. She's the mastermind behind Jenner Communications and perhaps the most notorious reality television show of our time, "Keeping Up with the Kardashians." Kris has a hold on what works in the entertainment world, and it's well known that the "momager" oversees the successful careers of her mega-famous daughters. So, it's no surprise that Kris might also substitute business chats for pillow talk.
In the season 4 premiere of "The Kardashians," Kris spilled about steering longtime boyfriend Corey Gamble away from acting. As the couple had dinner with Kim Kardashian, Khloe Kardashian, Kendall Jenner, and Kylie Jenner, Gamble revealed that he had originally been scouted for Paramount's "Yellowstone." However, Kris made him reject the offer even though the show is one of her favorites. Kim, also a fan of the Western drama series, was shocked to find out that Gamble turned down such a great opportunity.
"Correct, because I told him to say no," Kris explained. "Because I thought he was gonna have to have a romantic relationship." Ever protective of her beau, the mother of six has remained loyal to Gamble since 2014. Despite his frequent disagreements with her daughters, Kris maintains that Gamble supports her in ways that none of her previous partners ever did. Of course she wouldn't want anything to jeopardize their relationship.
Kris considers Corey her support system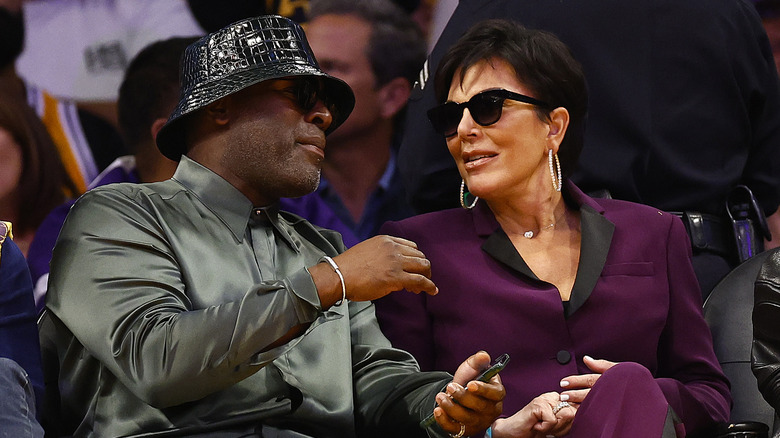 Ronald Martinez/Getty Images
Kris Jenner and Corey Gamble met in 2014 at a birthday celebration in Ibiza and hit it off immediately. The former tour manager made his first appearance on "Keeping Up With the Kardashians" in 2015, just a year after Kris finalized her divorce from Caitlyn Jenner. Since then, Gamble has remained a series regular on "The Kardashians" and is always spotted at her side. The KarJenner matriarch has been outspoken about her boyfriend's consistent support when it comes to her career.
"He's very knowledgeable about a lot of the things that I work on... He's such a great person to bounce things off of. I really love his point of view on things," she gushed to People. Even though Kris isn't sure if she'll ever get married again, she wants to protect her longstanding relationship with Gamble. She has already tied the knot twice. "You know, you never say never, but I often say it's just not what I think I need to do again based on my past," Kris said of marriage on the "Divorce Sucks!" podcast. "I'm in a really great relationship right now and I'm happy and I don't want to mess that up."
This has proven to be easier said than done — Gamble has butted heads with many members of the KarJenner clan. Kris has had to defend Gamble from her daughters on multiple occasions, and even extended family members including Scott Disick and Kanye West have been at odds with her beau.
Corey and the rest of the family don't always see eye to eye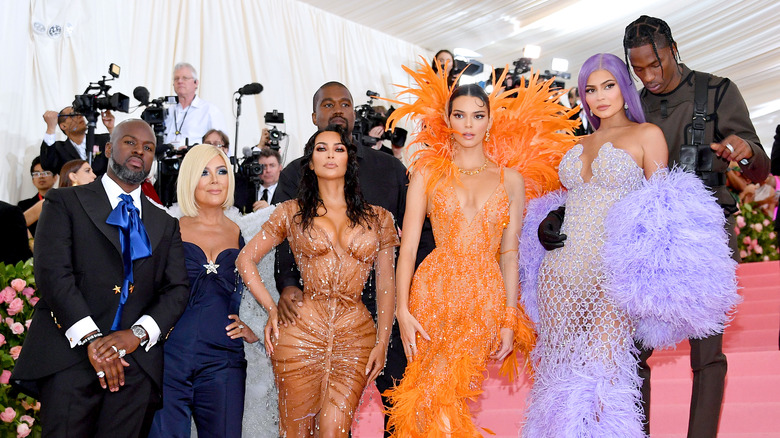 Dia Dipasupil/Getty Images
It's well known that the Kardashian-Jenner family is very close-knit — as A-list celebrities, they must be strict about who to allow into their circle. This means that even longtime partners may be kept at bay, as is the case for Kris Jenner's boyfriend, Corey Gamble. In the newest season of "The Kardashians," Kris commented on Gamble finally making amends with Kendall Jenner. Apparently, Kendall hadn't been on speaking terms with her mom's boyfriend since 2020.
As seen on an episode of "Keeping Up With the Kardashians," Gamble intervened during a blowout between her and Kylie. As the drama ensued, Gamble wouldn't let the "Victoria's Secret" angel off the hook. "You've been a rude person for years... I'm about to tell you the truth about how you are," Gamble argued, which took tensions to an all-time high.
This wasn't the first instance of Gamble being brutally honest with Kris's daughters. In 2019, he got into a heated conflict with Kourtney Kardashian and Scott Disick over disciplining their children. While discussing their daughter Penelope's bad behavior, Gamble controversially suggested that they spank her. Kourtney and Scott didn't take kindly to Gamble's assertion that he would spank their children, leading to several arguments. The spat ended with Kourtney saying her kids would never be left alone with Gamble, and their relationship hasn't been the same since.