Penn Badgley Had A Brief But Memorable Stint On Y&R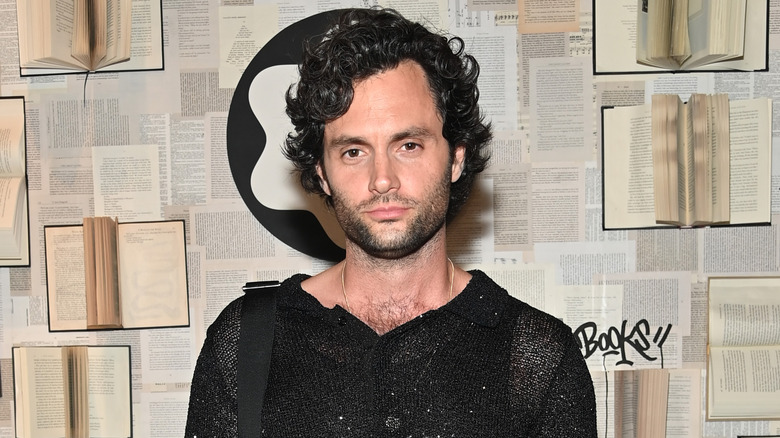 Mark Sagliocco/Getty Images
Penn Badgley has made a name for himself in the entertainment world thanks to his roles on cult shows like "Gossip Girl" and Netflix's serial drama "You." Author Caroline Kepnes, who wrote the book "You" and created the Joe Goldberg character that Badgley has molded into his own, says that she can't help but be in awe each time she watches him on the show. Kepnes also admitted to The List that she got chills seeing Badgley as Joe for the very first time. She said, "Everything from his tone of voice, the way he holds a book — it was like he's embodying this character ... I was so impressed."
But before Badgley became a creepy bookstore owner who had an unhealthy obsession with women on "You," or even before becoming the formidable Dan Humphrey on "Gossip Girl," he was a daytime television star. Even some of his biggest fans probably don't know that Badgley had a very important role on the hit CBS soap, "The Young and the Restless." It was a brief appearance, but it was a part that definitely helped jump-start his very successful acting career.
Penn Badgley was a soap star before he became a Gossip Girl star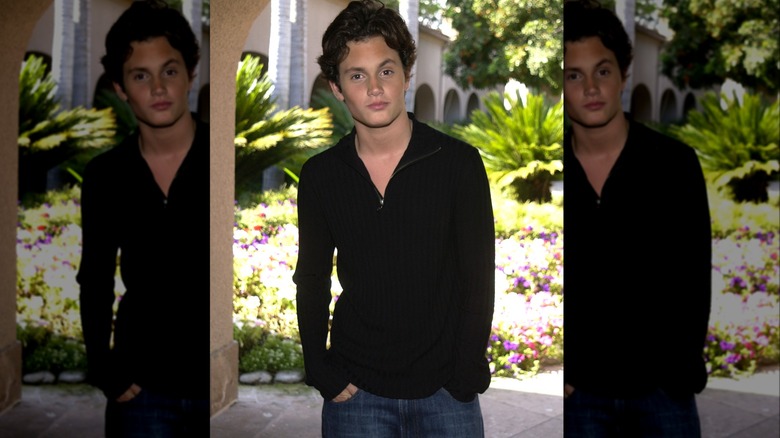 Jean-paul Aussenard/Getty Images
Back in 2000, Penn Badgley got his big break on "The Young and the Restless," playing Phillip Chancellor IV for 10 episodes on the soap. Yes, he was a member of that Chancellor family. Badgley was one of a handful of celebs that many fans never realized got their start on "The Young and the Restless." As Phillip, the young boy thought his father, Phillip Chancellor III, had died in a car crash (according to Soaps.com). Badgley was only 14 at the time, but it did help propel him towards a career that included a lot of steady work for the next two decades.
That said, Badgley admitted to Dua Lipa on her BBC podcast, "At Your Service" that he's taken on many of his previous roles not because he wanted to, but because he had to. Badgley told her (via Teen Vogue), "Some people have the experience, as a professional artist, where they've always able to choose a film from the director and work on things they want. I think far more often, you have something like I've had, you work to work. You can't always make the choices that you want to make."
Penn Badgley's Y&R character still lives on today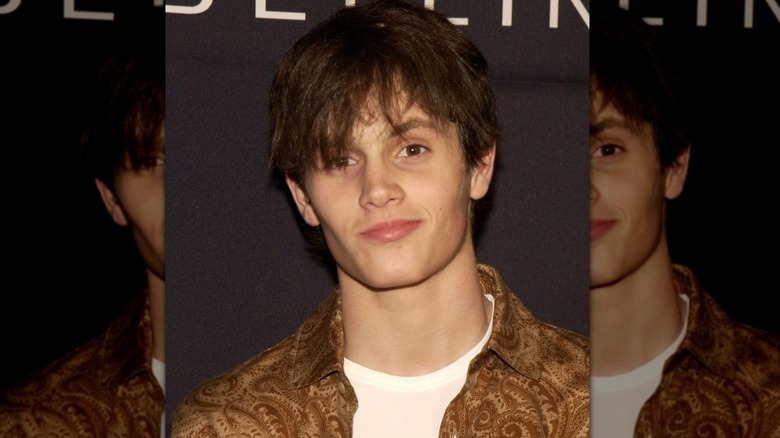 Jean-paul Aussenard/Getty Images
Even though Penn Badgley's stint on "The Young and the Restless" was a short one, it was still memorable. The actor received a nomination for a Young Artist Award for Best Performance in a Daytime TV Series — Young Actor in 2001, according to Soap Opera Digest. Badgley didn't win that year, but he did go on to star in a number of huge Hollywood hits such as "What I Like About You," "John Tucker Must Die," and "Easy A," to name just a few.
While Badgley has definitely moved on to bigger and better things in his career, his "The Young and the Restless" character still lives on today, but he is better known as Chance Chancellor. Even though many actors have taken on the role over the years including Justin Gaston, John Discroll, Donny Boaz, and most recently Conner Floyd, maybe Badgley can come back and help solve a mystery or two? Joe Goldberg might be nothing like Chance Chancellor, but he would make a great soap opera villain, too.