Days Of Our Lives Fans Weigh In On If Eric & Sloan's Romance Will Really Work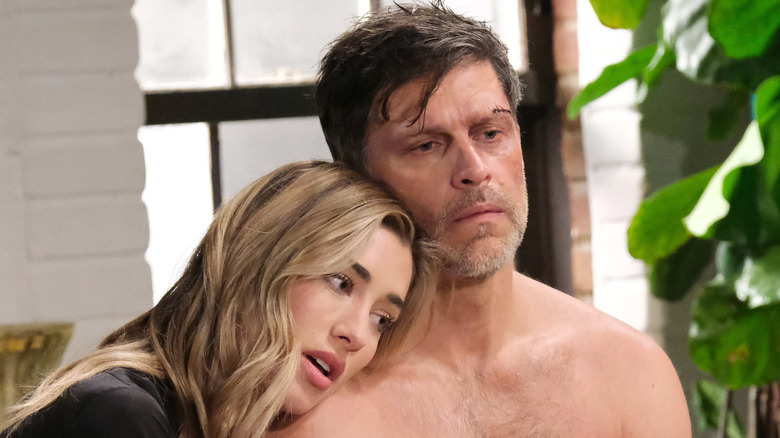 JPI Studios
Eric Brady (Greg Vaughan) and Nicole Walker's (Arianne Zucker) relationship timeline on "Days of Our Lives" reads like a classic soap opera love story between two people who were meant to be with one another. But because this is daytime television, no storyline is complete without a few twists and turns along with some hot, steamy affairs with other people. Actor Greg Vaughan, who plays Eric, reprised his role earlier this year only to find out that his character has been linked to a number of women who are more bad than good. Speaking to Soap Opera Digest in an interview back in April, he said that he didn't see Eric's romance with Sloan Petersen (Jessica Serfaty) coming. He said, "Sloan's a little vixen. She kind of weaved her web around him, and Eric found himself in a moment where there was nothing but benefits."
Well, to complicate matters even more, Nicole Walker is pregnant, and in true soap opera style, her long-awaited pregnancy already has some obstacles. There's a very good chance that the baby might belong to Eric, or it might belong to EJ DiMera (Dan Feuerriegel). But that of course won't stop Sloan from getting what she wants. This has prompted a lot of "Days of Our Lives" fans to weigh in on the matter online. Many of them have expressed whether or not they think Eric and Sloan are meant to be, or meant to be headed toward a train wreck situation.
Are Eric and Sloan meant to be?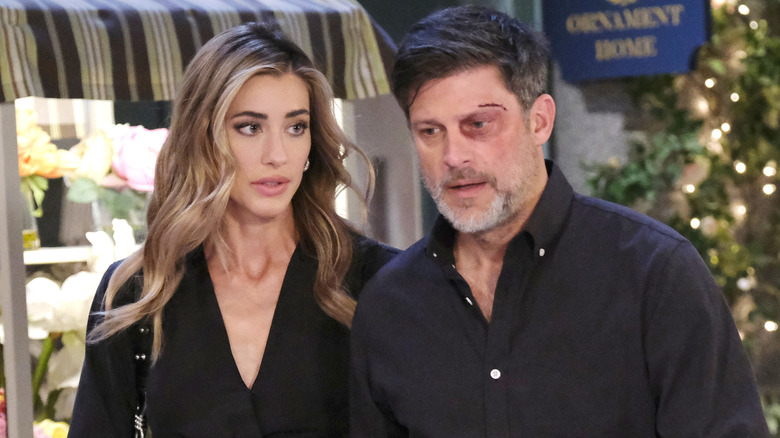 JPI Studios
When The List asked "Days of Our Lives" fans whether or not Eric Brady and Sloan Petersen were meant to be or if they were meant to fail, many sure had a lot to say. There were a lot of "DOOL" viewers who said that Eric needed to go back to Nicole Walker, especially if the baby turned out to be his. 
Overall, the common sentiment seemed to be that they weren't going to make it, but some fans had hope that they could survive. Some comments included, "Doomed. Eric will dump her when he learns that he is the father of Nicole's baby. It's just a matter of when and how it happens," along with, "They're meant to be, I just hope she's not planning on kidnapping or stealing Nicole's baby." There was this comment as well: "Definitely doomed to fail. He's only with Sloan because he can't be with Nicole. Wait till he finds out what she did, hell will break loose and they're done!"
Now, whether or not Eric and Sloan will continue to be a couple in Salem remains to be seen. But if there's anything that we've learned about Eric over the years, it's that he's spent over half his life trying to be with Nicole, from the day they met 25 years ago. And some things just never change.