Candace Cameron Bure Vs. Danica McKellar: Which Hallmark Exit Left Fans In Utter Shock?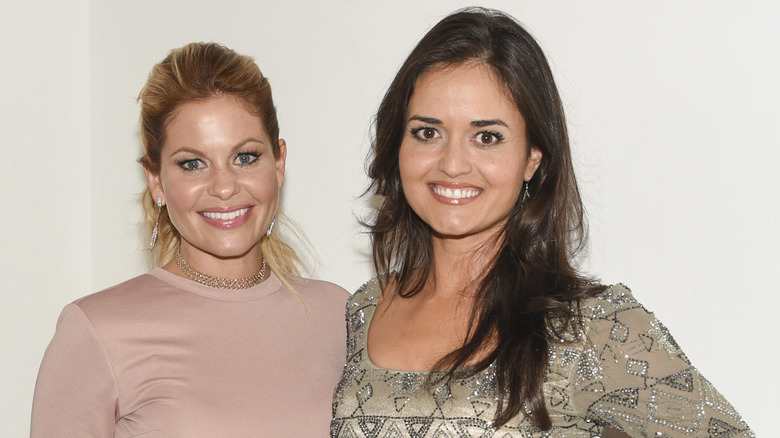 Michael Bezjian/Getty Images
The Hallmark Channel is like a best friend you've known since high school. It's friendly and always there for you, comforting when you've had a rough day, doesn't judge or argue, and even when you've been apart for a while, you can pick right up where you left off. No wonder it has such a devoted following. Fans mark their calendars for all the holiday marathons, share opinions on The List's Facebook fan page, and order Hallmark wines for sipping while watching "When Calls the Heart."  The channel's productions are also popular with its actors, who often return numerous times to both the regular series and Christmas specials.
That's why it was a stunner when two of Hallmark's mainstays abruptly left the network to join rival channel Great American Family (formerly Great American Country). Danica McKellar was the first to announce her move in 2021, and just six months later, Candace Cameron Bure followed suit. The two, already famed for their '90s sitcoms, had become equally beloved for their place in Hallmark's repertory company. McKellar appeared in an impressive 16 movies, including holiday films like "Crown for Christmas" and "You, Me and the Christmas Trees." Bure was best known for her starring role in "The Aurora Teagarden Mysteries," and her holiday movies include "A Shoe Addict's Christmas."
So, which actress' departure was more shocking? The List polled fans for the answer.
Hallmark fans were gobsmacked by Danica McKellar's decision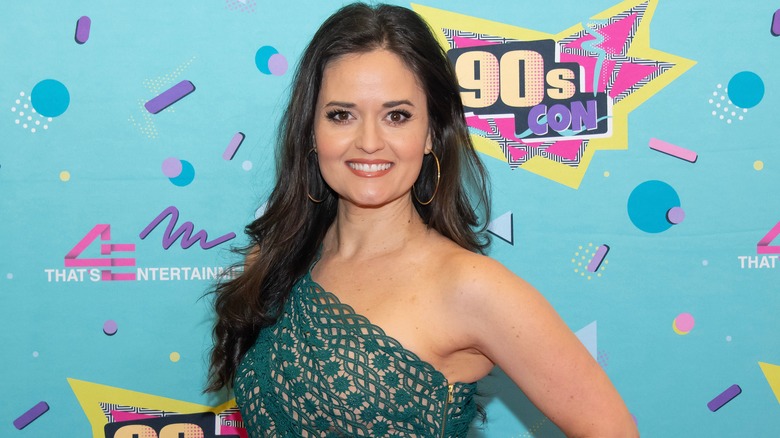 Astrida Valigorsky/Getty Images
Seeing any favorite actor leave a popular show can be devastating for fans. Among the most shocking exits in TV history were Patrick Dempsey and Sandra Oh of "Grey's Anatomy," Mark Harmon of "NCIS," Steve Carell of "The Office," Nina Dobrev of "The Vampire Diaries," and Shannen Doherty of "Charmed." Hallmark Channel loyalists were understandably dismayed when both Candace Cameron Bure and Danica McKellar jumped ship for the Great American Family channel, but which exit was the more surprising? The Hallmark Channel Fans Facebook page posed that question to its 80,000 followers recently.
The question got more than 500 responses. Many cried "both," with some adding comments like, "I love them both. Totally understand why they left." However, the fans who expressed a particular choice leaned toward McKellar as being the bigger shock. One wrote, "I love both actresses, but was more surprised that Danica exited Hallmark." Another agreed, "I thought Danica was a Hallmark lifer, but I understand that opportunities to grow in your craft and expand your portfolio are huge and you have to go where those opportunities lead you." Bure's exit did blindside a few followers. "Both great actresses but was more surprised by Candace's exit," said a fan. Echoed another, "Candace, miss her, still watching her reruns."
A smaller percentage of respondents had a different opinion altogether. "Won't miss either of them. They were not my favorites," declared one. Another was just exasperated: "Why do we keep bringing this up?? It's over and done...Let it go!"
Both actresses felt Hallmark had less to offer them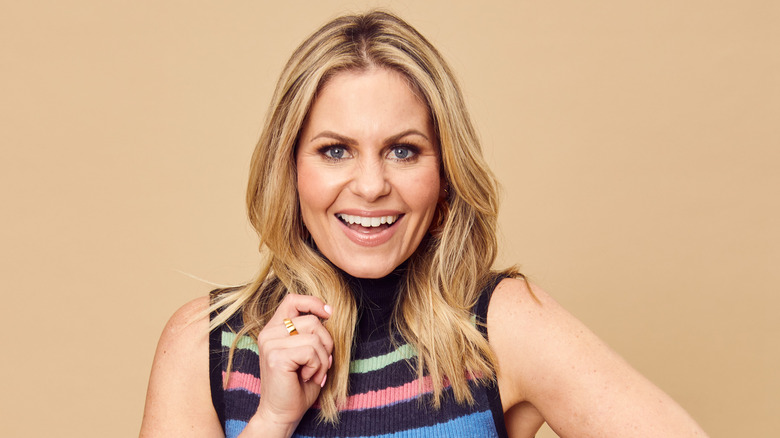 Emily Assiran/Getty Images
Some respondents to The List's Facebook poll alluded to the reasons the actresses left the Hallmark Channel, with shouts of either approval or "good riddance." Danica McKellar made the jump to Great American Family because they'd offered her a multi-picture deal and the chance to produce her own movies. She told Us Weekly at the time, "[T]hat's really exciting for me as a storyteller. I love that." 
Candace Cameron Bure's reason for leaving the Hallmark Channel was much more controversial. In an interview with The Wall Street Journal, she made it clear she disapproved of Hallmark's decision to feature LGBTQ+ storylines in its productions. Explaining GAF would "keep traditional marriage at the core," Bure added that the network's movies would have more "purpose" in promoting conservative Christianity. "I knew that the people behind Great American Family were Christians that love the Lord and wanted to promote faith programming and good family entertainment." This may have been a factor in McKellar's decision as well: She and Bure are close friends, and McKellar credits Bure with helping her rediscover her faith. "I can tell you I'm experiencing a relationship with God and Jesus I never had before, and it feels miraculous," she exulted on Instagram.
Hallmark has countered by saying (per People), "We want all viewers to see themselves in our programming, and everyone is welcome." Still, we're guessing McKellar and Bure won't be among the stars on board Hallmark's 2024 Christmas cruise.