General Hospital's Rena Sofer Explains Why Lois Is Really Returning To Port Charles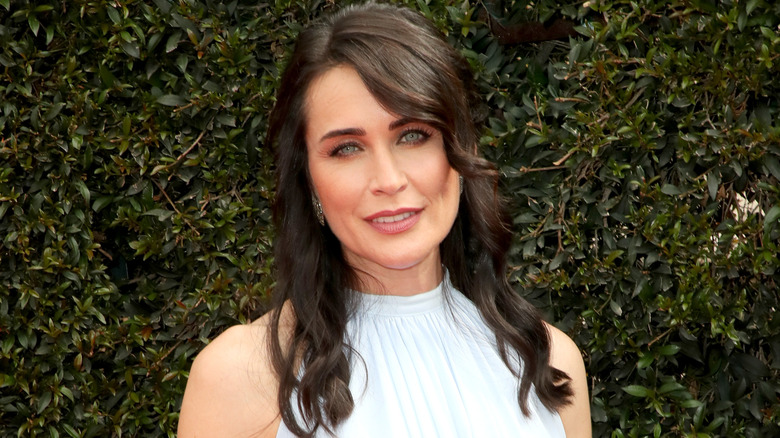 David Livingston/Getty Images
When Rena Sofer left her role as Quinn Forrester on "The Bold and the Beautiful" behind in 2022, fans were hoping she would return. What they didn't expect was for her to return to soaps reprising another of her former characters. The actor is going back to Port Charles to play Lois Cerullo on "General Hospital." And just like her character Quinn on "B&B," Lois is another bad girl who knows how to deliver all of the soapy drama.
Sofer first debuted in the role of Lois in 1993, departing the show in 1997. In the mid-2000s, the character was played by Lesli Kay, but Lois hasn't been seen on-screen since 2005. Lois had a really hot romance with Ned Ashton (Wally Kurth) and gave birth to a child named Brook Lynn. Lois also had a relationship with a mobster by the name of Lorenzo Alcazar (Ted King) and eventually left Port Charles to start a new life for herself in London, where she has been managing rock bands.
"General Hospital" fans are certainly curious about Lois' return home, but Sofer says that her upcoming storyline isn't centered on Lois. Instead, the main focus will be on Lois' relationship today with her daughter, Brook Lynn Quatermaine (Amanda Setton), and of course her ex, Ned.
Lois Cerullo is going to be there for her daughter, Brook Lynn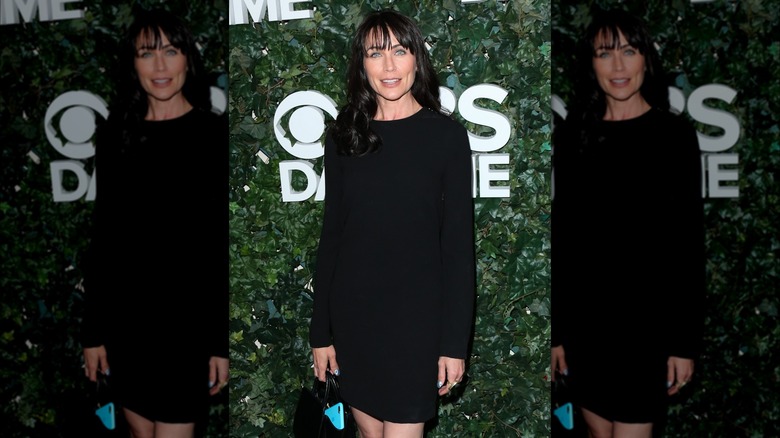 Paul Archuleta/Getty Images
In the latest print edition of Soap Opera Digest, Rena Sofer says that Lois Cerullo's "General Hospital" comeback has to do mostly with her character providing a little guidance and maybe even a little motherly love for her daughter, Brook Lynn Quartermaine. Sofer told the publication that Lois is back to play catch up with her daughter and provide support as Ned is now living as his alter-ego, Eddie Maine. Sofer said (via Daytime Confidential): "The story is about Brook Lynn. The story is about Eddie Maine and Ned, so I need to respect that. This is not about me coming back and telling my story; this is about me coming back and supporting the stories that are there with me trying to create the knowledge of who Lois is now, 27 years later."
Amanda Setton is excited to see how the mother-daughter relationship plays out on-screen, telling Soap Opera Digest: "I think giving more context to Brook Lynn by seeing her with her mother will be really fun to play and I can't wait to explore that with Rena. It's a whole new dynamic and it's just a great dynamic to introduce into the show."
How long Sofer will stick around Port Charles remains to be seen, but her first air date is set for October 10. Perhaps Lois can help manage Eddie's music career while she's in town?