Virgin River Fans Are Clear On Who Their Favorite Couple Is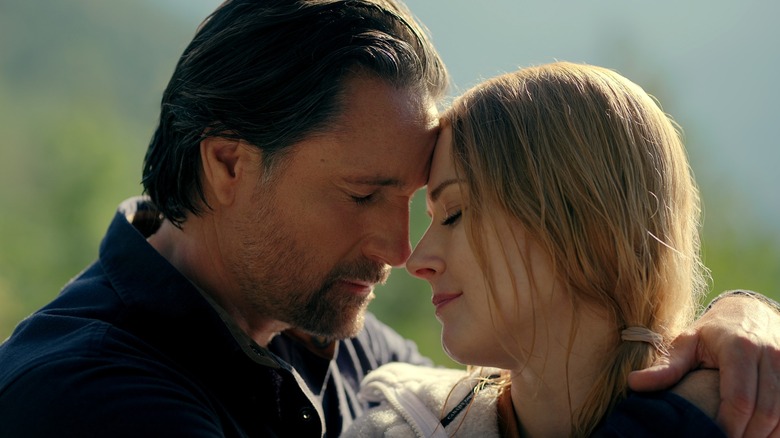 COURTESY OF NETFLIX
"Virgin River" Season 5 aired in September 2023, and two special holiday-themed episodes are coming in late November 2023. The majority of "Virgin River" fans agree on which of the show's couples they'd ship the most — or, which couple they most want to be together or like the best. Despite the fact that it took so long for Mel and Jack's romance on "Virgin River" to take off, their relationship is the clear fan favorite, according to a post on the "Virgin River" Fans Facebook page.
Posted on September 25, 2023, the overwhelming majority of commenters said that Mel and Jack are the number-one couple in the fictional California town. One fan said, "Jack and Mel the love between those two is so pure," with a heart emoji. Another one commented, "Jack and Mel. Love watching them." Despite Mel and Jack's landslide victory, a few people also mentioned Doc and Hope and Brie and Brady as other contenders for best ship.
The actors who play Mel and Jack ship them, too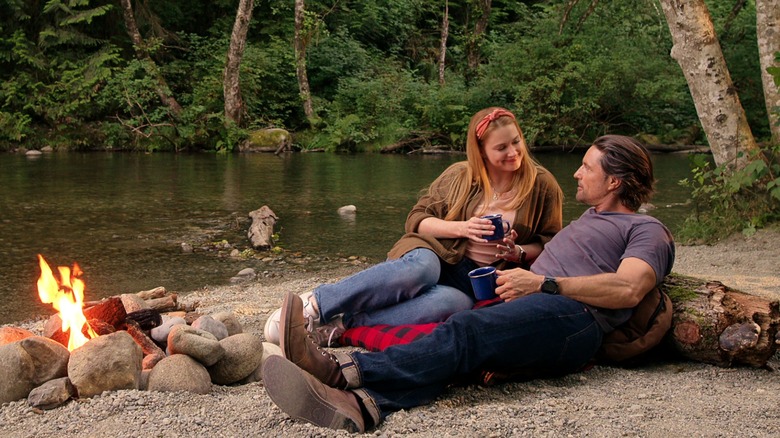 COURTESY OF NETFLIX
Mel herself — also known as actor Alexandra Breckenridge — dished on Mel, Jack, and Season 4 of "Virgin River" in an exclusive interview with The List from July 2022. When Breckenridge was asked, "Do you see [Mel and Jack] ending up together?" she said, "It would be very weird if they did not end up together." Breckenridge is a Mel and Jack-shipper herself and made it clear in the interview that the characters' on-and-off relationship over the seasons never made much sense to her.
Martin Henderson (who plays Jack) did his own post-Season 4 interview with Glamour and spoke about the couples' on-screen relationship, as well. He was glad that the writers decided to have Mel's baby be his and said, "I felt like these guys deserved some celebration. They deserved something that was sacred for them, that they could cherish, that they could really celebrate together as a happy couple." Henderson also spoke highly of Breckenridge and praised her both in real life and as an actor.
Sadly, in Season 5, Mel and Jack lost their baby. Despite that and other gut-wrenching moments on "Virgin River," the drama's most popular couple is still going strong.