Y&R's Michael Damian Previews A Danny And 'Cricket' Reunion With Phyllis Drama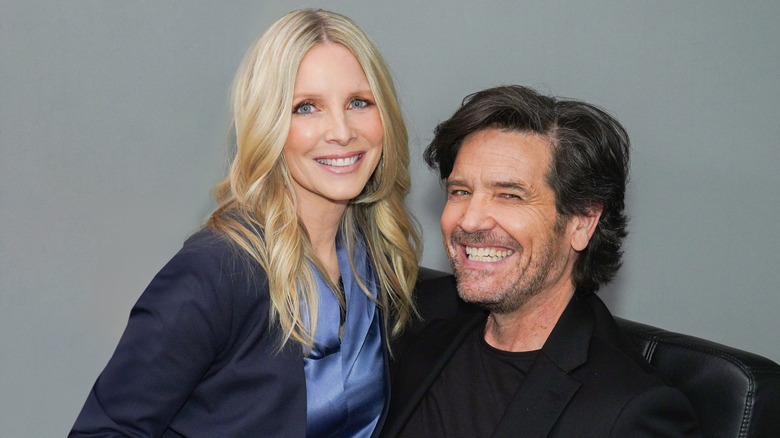 Howard Wise/JPI Studios
After years of making sporadic appearances on "The Young and the Restless," daytime TV veteran Michael Damien is back for an extended arc. Damien made his long-awaited return as Danny Romalotti during last week's episodes, first interacting with his ex, Phyllis Summers (Michelle Stafford). Phyllis was already up to her old tricks with Danny, lying to his face about not being up to no good, but he saw right through her. Danny later revealed he was looking to reconnect with another ex, Christine "Cricket" Williams (Lauralee Bell), while he was in town. 
The last time Danny and Christine were together onscreen, they reached a place of peace and moving forward, and her impending divorce from Paul Williams (Doug Davidson) spelled out a possible future for the pair. Sadly, Daniel Romalotti revealed to his father that Christine was out of the country in Portugal, with hopes of rekindling things with Paul to salvage their marriage. This was a devastating blow for Danny, but his arc is set to continue, and he will be interacting with both Phyllis and Christine in upcoming episodes.
In an interview with Soap Opera Digest, Damien previewed Danny's love life. "I think the fans are really going to enjoy this. The writers are keeping it real with all of that history and the great story that can go along with it. The fans have been on this roller-coaster ride with Danny and Cricket for a long time so I think they'll be treated to some good story," he said.
Phyllis will be an obstacle blocking Danny and Christine's reunion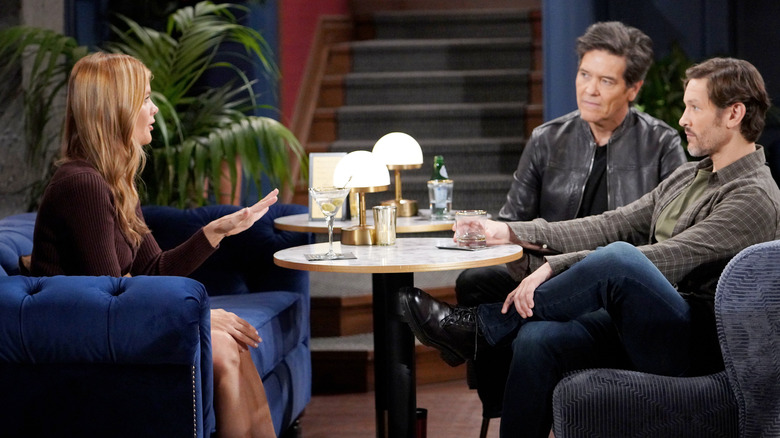 Howard Wise/JPI Studios
Danny Romalotti is one of the only people in town willing to give Phyllis Summers even one bit of sympathy, so it's only natural that she will want to hold onto that connection. Well, it's true that Danny is hoping to reconnect with Christine Williams while back in Genoa City, but Phyllis looks to make that quite the obstacle to overcome. 
Michael Damien later revealed in his interview, "Phyllis is not going to like Danny and Cricket [spending time with each other], and Phyllis is in rehabilitation mode where she's trying to be a good person now and I'm like, 'Okay, let's see it.' It's very interesting dynamics. Phyllis is like, 'Oh, my God, you're still not over her!' So, it's kind of fun."
This arc marks the first time in several years that Damien is around for more than just a quick holiday visit to pop in and check on his family. With Christine also being a recurring character, it's highly possible that the storyline will conclude with Christine leaving town alongside Danny when he's ready to depart. 
Phyllis has been in desperation mode ever since revealing that she never died the night of the bicentennial gala, but not everyone is willing to give her a second chance like Danny. Christine, once aware that Danny is back in town, will look to do whatever it takes to make sure Phyllis does not get her hooks back in him.