Hugh Jackman's New Memoir Could Shed Light On Split From Wife Deborra-Lee Furness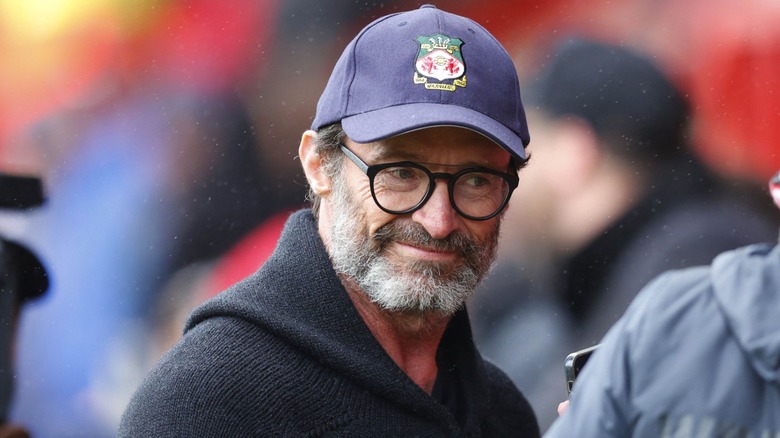 Malcolm Couzens/Getty
Hugh Jackman knew he'd marry Deborra-Lee Furness even when she tried to dump him. However, Jackman and Furness' long-term relationship eventually ended in September 2023 when the ex-couple made a public announcement that they were separating. At the time, they said, "We greatly appreciate your understanding in respecting our privacy as our family navigates this transition in all of our lives." They also said, "This is the sole statement either of us will make" (via People). However, now it seems Jackman is ready to speak out on the situation in a big way.
The "Wolverine" actor plans to publish a memoir and is actively working on it now, according to a source who spoke to Us Weekly. While the book will cover more than just his and Furness' relationship and divorce, that relationship does seem to be an influence on why he's writing it at this time. "Hugh's choosing to [write this book] now because he's finally [being] honest with himself [and] the divorce, and this book is the first step," the insider said. Of the writing process, they added, "It's been very healing for him."
Hugh Jackman needs to be careful as he writes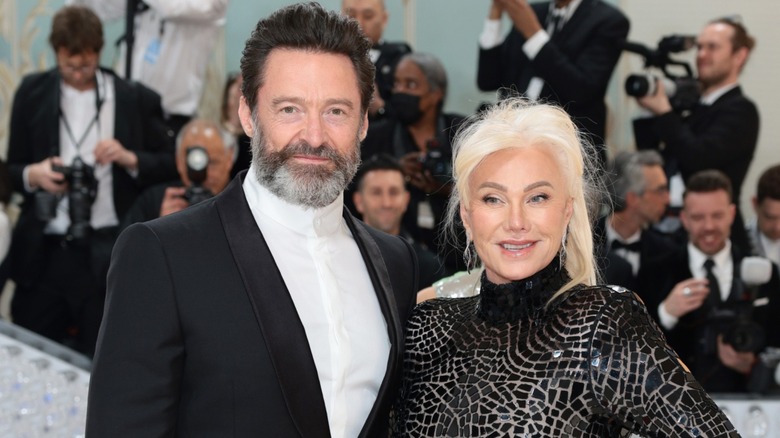 Dimitrios Kambouris/Getty
Laura Perkes, a public relations expert and founder of PR with Perkes, gave Hugh Jackman advice to keep in mind as he writes his memoir. She told the Mirror that Jackman needs to tread lightly to ensure that what he says is accurate but also realize "the truth needs to be handled sensitively to avoid backlash from angry fans."
Perkes also said Jackman should consider reviewing the finished book before sending it out. "I imagine it will be a very cathartic process for him to be 'honest with himself' but it's important to speak from the scar, not the wound. ... He needs to be mindful that his story isn't necessarily the full story for everyone involved," she said.
Although Deborra-Lee Furness has not said anything else about her split from Hugh Jackman yet, she had the chance when she was accidentally called by two radio hosts from Australia. According to the Daily Mail Australia, Kyle Sandilands and Jackie O Henderson mistakenly called Furness on the air. They explained that they didn't mean to and wished her the best, telling her to call if she wanted to talk (presumably on the show, but it was not clarified if they instead meant off-air). Furness thanked them and the call ended, avoiding any mention of Jackman.