What We Know About Lauren Boebert's Complicated Quest For Her Biological Father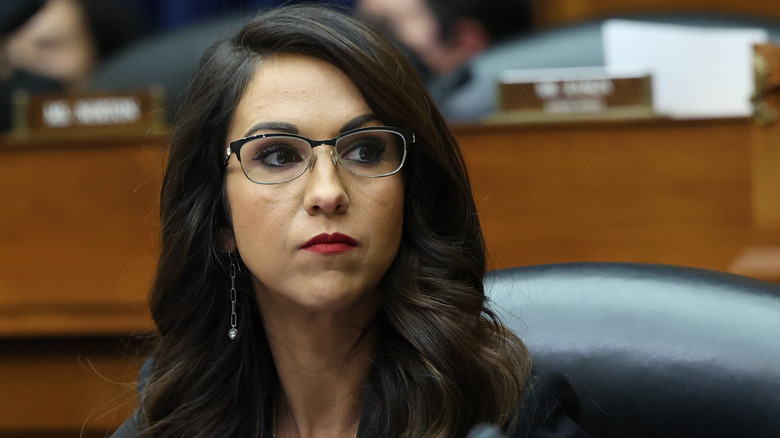 Kevin Dietsch/Getty Images
In 2020, Lauren Boebert burst into the political arena and won her first term as the representative for Colorado's Third Congressional District.  Since then, Boebert's been associated with controversy, and as she went from an unknown to a national figure, contradictions about her background began to arise. For instance, some reports claimed that the congresswoman focused on some details of her life story, such as her childhood in Colorado, while disregarding others, like her early years in Florida, where she was born. 
Boebert's details about each of her parents have also been uneven. Boebert's mom, Shawn Roberts Bentz, has joined her at campaign events, and she used to work at Shooters Grill, the restaurant the congresswoman formerly owned with her ex-husband, Jayson Boebert. Boebert has also referenced her mom in her ads and featured her on her Facebook page.
In contrast, Boebert is typically reticent about mentioning her father. Part of the reason that Boebert hasn't been forthcoming with details about her father is that the representative is trying to uncover that information for herself. Since childhood, Boebert has been engaged in a lengthy search to discover the identity of her biological father. While she's approached the situation with humor, saying in a statement that "the Toby Keith song, 'Who's Your Daddy?' hits a bit differently now." So far, though, she's only made strides toward eliminating one longtime possibility.
Lauren Boebert thought her dad was a pro wrestler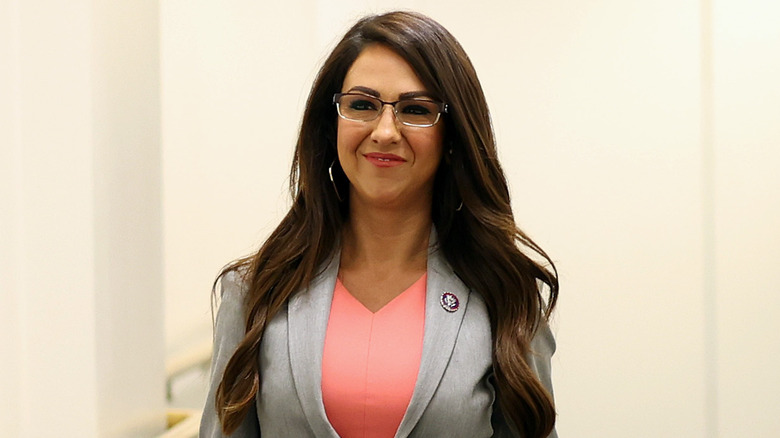 Kevin Dietsch/Getty Images
When she was born in 1986, Lauren Boebert's birth certificate did not include any information about her father. However, the Colorado rep's mother, Shawn Roberts Bentz, believed her daughter's father was Stan Lane, a then-pro wrestler. Bentz and Lane had been in a relationship, but Lane broke up with Bentz after she told him she was pregnant. Lane wanted her to terminate the pregnancy, citing concerns about his use of steroids at the time of conception. 
As early as 1987, Bentz took legal action to obtain child support from Lane, and by 1990, he took a court-ordered paternity test. While the results came back negative, Bentz was skeptical. "I knew there was either a mistake made in the testing or that fraud was involved," she recalled in a 2012 letter to the North Carolina State Bureau of Investigation. A decade later, when Lauren was 13, she called Lane's mother in an attempt to reach out and form a connection to the man she believed was her father. 
In addition to Bentz's doubts about the test results, by 1993, there was an additional wrinkle: the phlebotomist responsible for getting Lane's blood sample was found guilty of tampering with a different paternity case. In exchange for $500, the technician agreed to swap out an NFL player's sample.  In the wake of this development, free retests were provided to put people's minds at ease. However, Bentz was unaware of this opportunity.
Stan Lane's cousin motivated Lauren Boebert's mom to reinitiate her quest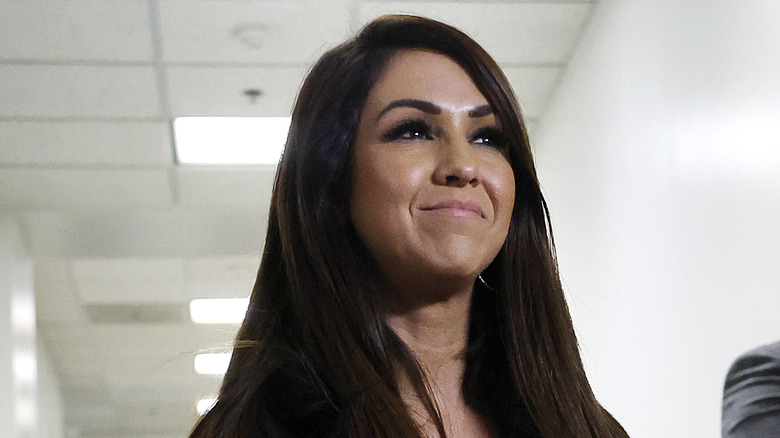 Chip Somodevilla/Getty Images
In 2012, Rep. Lauren Boebert's mother, Shawn Roberts Bentz, was motivated to reopen her quest to confirm the identity of her daughter's biological father. Cindi Straughn, a cousin of former pro wrestler Stan Lane, thought that Boebert had shared features with both Lane and Lane's mother. Straughn reached out to Boebert and informed her of the court case involving the fraudulent paternity sample. 
For over a decade, there were no new developments in the mystery of Boebert's paternity. Then, in May 2023, Lane agreed to take a second test. To eliminate any concerns about tampering, he gave the sample directly to the congresswoman for safekeeping. The results were a definitive 0.0% chance of Lane being Boebert's father. After this experience, Boebert and her mother accepted the outcome and apologized to Lane.
While the former pro wrestler has noted that the ongoing publicity took a toll on him, he's looking forward to savoring some quiet time out of the spotlight. Although he's not her biological dad, Lane and his wife are willing to stay in contact with Boebert because they've enjoyed getting to know her. Lane also expressed his support for the congresswomen, informing The Daily Beast that "If she continues the search for her biological father, I hope she finds the answers she has been looking for."