Julie Chen's Departure From The Talk Was More Complex Than We Realized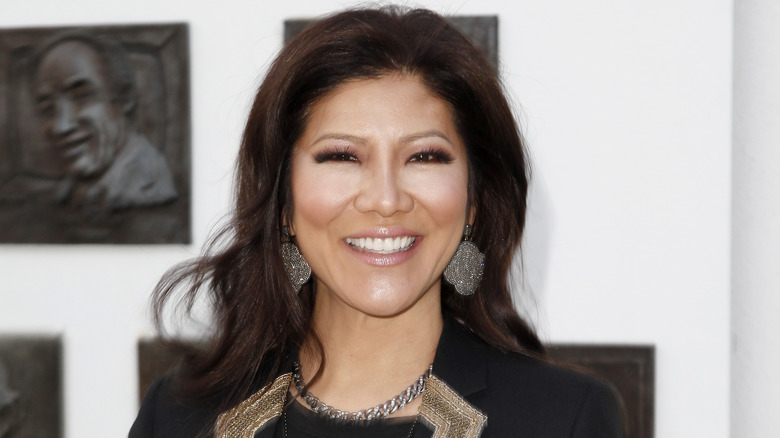 Tibrina Hobson/Getty Images
We may receive a commission on purchases made from links.
It's been 13 seasons, but the daytime show "The Talk" doesn't seem to be slowing down. Since the show's debut in 2010, it continues to be an engaging forum that people gravitate to for its lovable hosts and deep dives into pressing real-life topics.
Despite all the fun that goes on during filming, "The Talk" has become the subject of much drama over the years. One of the biggest mysteries in the show's history was the sudden exit of Julie Chen from the lineup of cohosts on "The Talk." During her eight seasons on the show, the Emmy award-winning host never failed to lead valuable and civil discussions across the table, and she knew just the right moment to drop a joke to get the audience members, the show's guests and her cohosts to laugh and break the ice.
When Chen left after so long on "The Talk," it took viewers by surprise. Unlike her cohost Sharon Osbourne's dramatic departure a few years later, Chen's behavior on set hadn't sparked worldwide outrage. At the time of her final episode with the show, Chen simply stated she wanted to "spend more time at home with my husband and our young son," per CBS. 
Now, Chen has revealed that there was much more to the story than meets the eye. In a recent bombshell interview, she implied that the decision to leave "The Talk" wasn't hers to make.
Chen felt 'stabbed in the back' by those around her
In 2018, fans of "The Talk" were shocked by the news that Julie Chen, one of the original faces of the talk show, would be stepping down from her role as host. She would be following in the footsteps of her husband, former CBS chief executive Leslie Moonves — at least as far as leaving a longtime gig. After he was hit with multiple accusations of sexual misconduct, Moonves was forced to step down from his esteemed position on Sept. 9, 2018. This came just days prior to Chen leaving "The Talk."
Her abrupt exit felt off to fans, and those fans may have been right on the nose. While discussing her new audio memoir "But First, God" with Good Morning America, Chen offered insight into why she really left the talk show. Unbeknownst to viewers at the time, Chen's sudden departure wasn't just for family reasons. According to Chen, she was just as surprised to be leaving as the show's viewers were to see her go, hinting that leaving the show wasn't her decision. "That was a hard time," she admitted in the interview. "I felt stabbed in the back. I was."
How Julie Chen found peace after 'The Talk'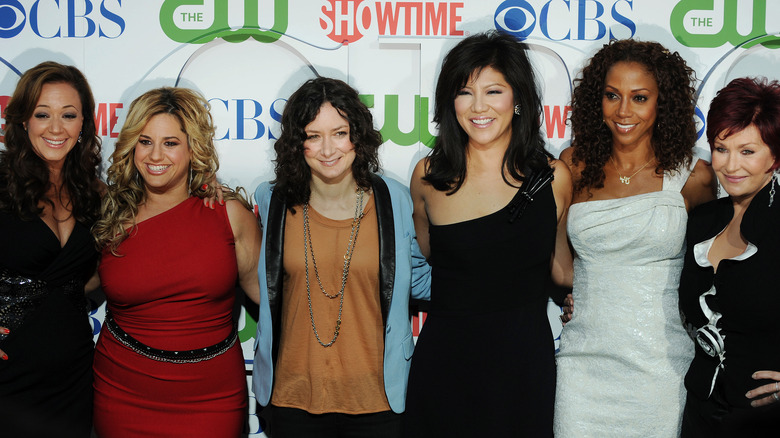 Jeffrey Mayer/Getty Images
The year 2018 was a difficult time for Julie Chen. With her husband coming under fire and apparently having to deal with being ousted from her job, she was under a lot of pressure. In her interview with Good Morning America, Chen credited her relationship with God as her source of peace during the drama. "I don't know if I could've reconciled if I didn't have God in my life," she clarified. "What I hope people get is what I got out of starting a personal relationship with God. And I want everyone to have that because once I started that, I found peace. But most of all, I found hope."
Chen revealed that it was her Christian faith that helped her become the best version of herself. "Julie Chen, before she found God, was self-absorbed, career-minded, vain, gossipy, fun to be with, but probably kind of a shallow person," she told her interviewer. "Julie Chen Moonves, who now knows the Lord, is someone who wants to help others, who wants to look at everyone with a soft heart."
Even though Chen is no longer part of "The Talk," she has continued to host CBS' reality TV show "Big Brother." Season 25 of "Big Brother" kicked off in the summer of 2023 with Chen once again at the helm, so the host is still keeping busy.