Why Britney Spears' Ex-Husband Kevin Federline Was Sued By Their Kids' School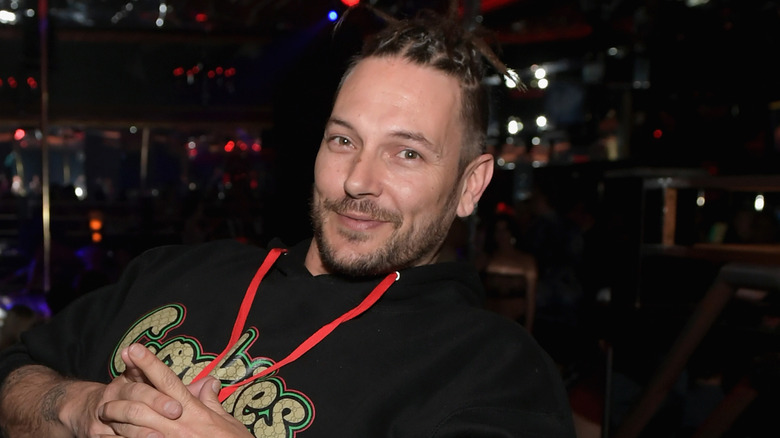 Bryan Steffy/Getty Images
If there is one thing Kevin Federline is familiar with, it's legal drama. However, his courtroom battles typically consist of custody and money fights with his ex-wife, Britney Spears. In 2008, the former couple fought over $1 million in lawyer fees as they clashed over parental rights for their sons, Sean and Jayden. In August 2022, Federline faced a potential lawsuit after sharing videos of Spears yelling at their children on Instagram. Then, in May 2023, Federline met more conflict when a California school sued him for failed tuition payments.
The students at the center of the suit are not his sons with Spears. Instead, the focus is on his daughters, Jordan and Peyton (whom he shares with his current wife, Victoria Federline), who are former attendees of West Valley Christian School. In the civil case, West Valley accused the couple of owing over $15,000. In a May 9, 2023 filing, West Valley said that the pair had broken a previous contract for the girl's education. While the Federlines have not addressed the claim publicly, they have apparently made things right with West Valley, though it's unclear how.
Federline and his wife, Victoria, allegedly stopped paying school fees in 2019
According to West Valley Christian School, Kevin and Victoria Federline signed a contract with the institution on August 1, 2018, which allowed daughters Jordan and Peyton to attend. Per the court documents obtained by Page Six, it appears the couple did not immediately pay the fees all at once and elected for "services which had been provided on credit at their special instance and request." Unfortunately, for unknown reasons, the couple stopped making payments on the tuition sometime around May 16, 2019. West Valley claims they tried several times to collect the debt, but it was not paid.
As part of their filing, West Valley provided the initial contract, which was signed by both Victoria and Kevin and included their daughters' names. The document outlined an explanation of the fees, which included their initial deposit, enrollment expenses, supplies, and application costs. The exact sum sought in the suit was the owed amount of $15,593.00 plus 10% interest from May 2019, when payment ceased. The prep school also wanted the Federlines to cover their lawyer expenses.
The school dropped the lawsuit just months after filing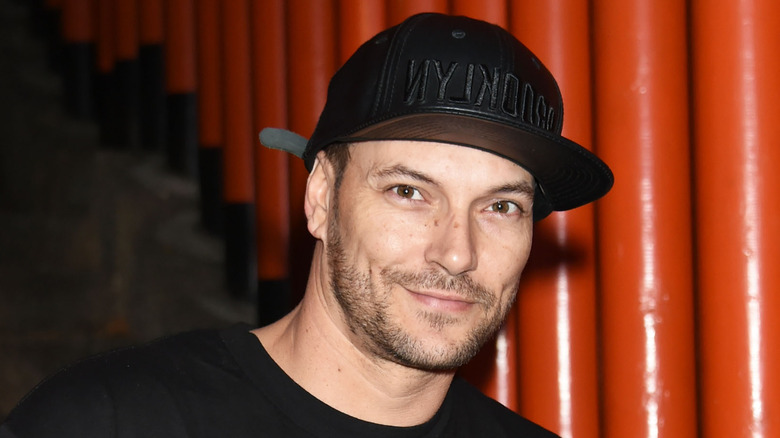 Jun Sato/Getty Images
The trial for the lawsuit was scheduled to begin in November 2024. However, in a surprise twist, West Valley Christian School dropped its case against Kevin and Victoria Federline in August 2023. Interestingly enough, the suit cannot be refiled in the future. Since the school voluntarily dismissed the claim, it could mean a private settlement was reached or overdue payment was received. However, neither party has confirmed this, and the details surrounding the matter remain sealed.
In September 2023, one month after the suit concluded, Federline relocated to Hawaii with Victoria, their two daughters, and the sons he shares with Britney Spears. He also has two adult children, daughter Kori and son Kaleb, with actor Shar Jackson, though it doesn't appear they joined the family in the new state. His move coincides with yet another legal fight brewing with Spears, this time over a requested increase in child support. Since Spears' breakdown in 2008, which resulted in her conservatorship, Federline has had custody of the boys. He currently receives $40,000 from the pop star for their teenage children, and it's unknown how much more he is looking to obtain. There hasn't been a resolution in that matter, but perhaps these two can work things out amicably the way Federline did with West Valley, behind closed doors.