Here's What Kevin Federline Thinks Of Britney Spears' Conservatorship Ending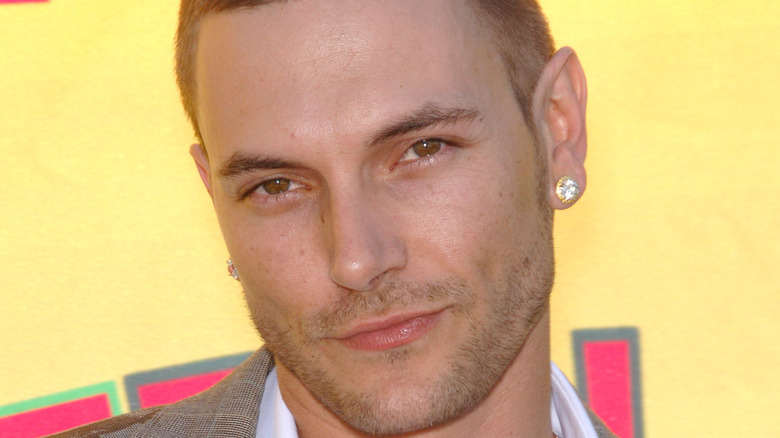 Featureflash Photo Agency/Shutterstock
Britney Spears' lengthy battle to escape her ultra-strict conservatorship finally seems to be coming to an end. On September 29, 2021, Judge Brenda Penny temporarily suspended Britney's father, Jamie Spears, from his role as her co-conservator. As Deadline reported, Jamie was essentially in full control of his daughter's $60 million personal fortune, as well as her career, for the past 13 years. As Britney began to fight back and speak out, thanks in large part to the #FreeBritney movement and a compelling New York Times documentary entitled "Framing Britney Spears," she also refused to perform or release any music.
The legendary pop star also provided compelling testimony to the court, signaling she wasn't going to take it anymore. A recommended CPA is now in charge of the business side of things, with another court hearing scheduled for November 12 that will, hopefully, end Britney's conservatorship for good. Jamie let everybody know he wasn't happy with being removed, even temporarily, with a statement issued through his lawyer. He noted, "Respectfully, the court was wrong to suspend Mr. Spears, put a stranger in his place to manage Britney's estate, and extend the very conservatorship that Britney begged the court to terminate earlier this summer." Thankfully, not everybody shares that sentiment.
Britney Spears' ex-husband fully supports her freedom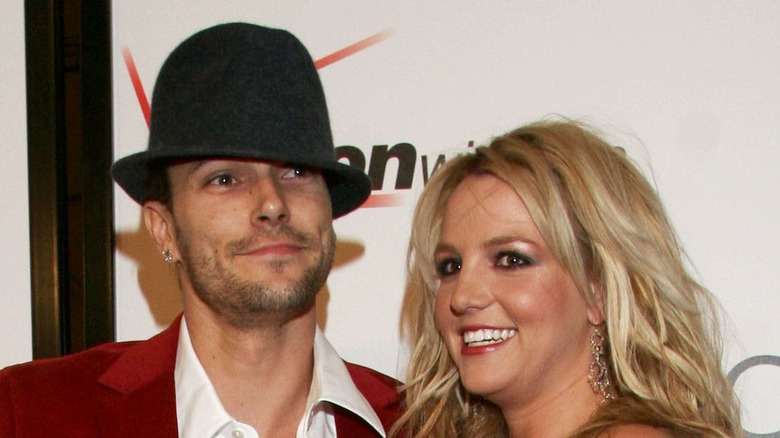 Matthew Simmons/Getty Images
According to People, Britney Spears's ex-husband, Kevin Federline, is happy her conservatorship is ending. His attorney explained that, since Britney's father, Jamie Spears, was temporarily suspended as co-conservator of her vast estate, their sons "should be able to benefit from the removal of stress from her life so that they have their mom at her best." Federline shares 16-year-old Sean Preston and 15-year-old Jayden James with the pop star. An insider close to Britney revealed she holds Jamie personally responsible for keeping her away from her sons, whom the singer hasn't seen "as much" since August 2019. At the time, Jamie was prevented, through a restraining order, from seeing the boys after an alleged altercation occurred between him and Sean Preston. Now that Jamie's grip on his daughter has been loosened somewhat, Britney is hopeful she'll get to spend more time with her sons.
Federline's lawyer confirmed he's comfortable with that, too, noting simply, "If Britney wants to see the children, she's able to see the children." Acknowledging the conservatorship hasn't been removed just yet, he reasoned that, "As long as the boys are properly supervised and safe, and Britney is able to do that without the presence of a conservator, he's happy." Britney's own lawyer is focused on ensuring the conservatorship is terminated, with a source revealing, "She is very hopeful now that her dad is out." They added, "Britney thinks everything will be totally different with Jamie out of her life."