Days Of Our Lives Spoilers For The Week Of 10/16: Tate Faces Holly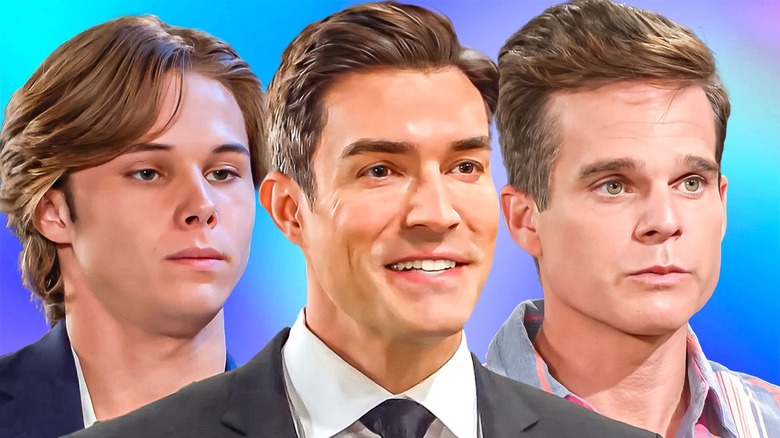 Static Media / Shutterstock
It's time for "Days of Our Lives" fans to rejoice, as we've got a whole new week of spoilers for you. Get ready, as new couples admit their feelings for one another while others grow apart, various threats are made against powerless characters, power moves get played in the world of business, and schemes are concocted by the citizens of Salem in this upcoming week.
Aside from those storylines, viewers of the soap can expect to see tension building between Dimitri and Leo, Harris express his new career ambitions, and Stefan and Gabi try to maneuver their way out of the DiMera business mess they've found themselves in. Right now, the biggest storylines center around the future of Chad and Stephanie's relationship, Talia's imminent exit from Salem, and Tate's return to Salem along with his potential relationship with Holly.
Here's what is going to happen on "Days of Our Lives" the week of October 16, 2023.
Chad pulls away from Stephanie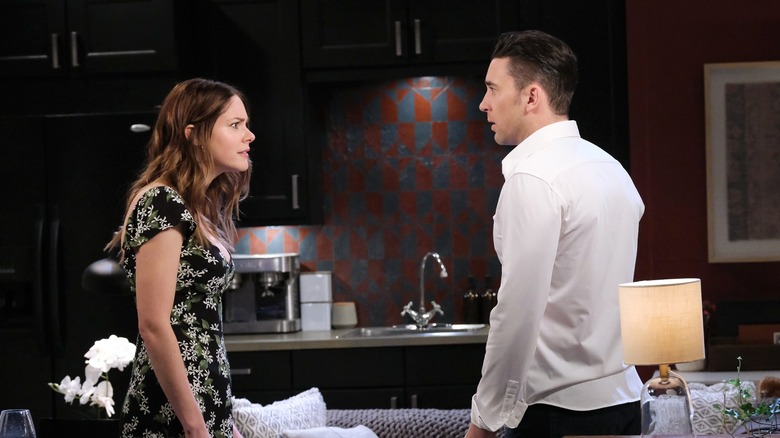 XJJohnson/jpistudios.com
Chad takes a step back from his relationship with Stephanie on Monday, October 16. Pressure has been building for Chad and Stephanie as Kayla, Steve, and Kate have been questioning the future of their relationship. Now that Stephanie has admitted she sees marriage to Chad in their future, that might just be too much for Chad. He isn't quite ready to jump into another marriage after Abigail's brutal murder, and the expectation is weighing heavy on his shoulders, which means it's either time to commit or quit; it seems like Chad chooses the latter.
Belle has a warning for Talia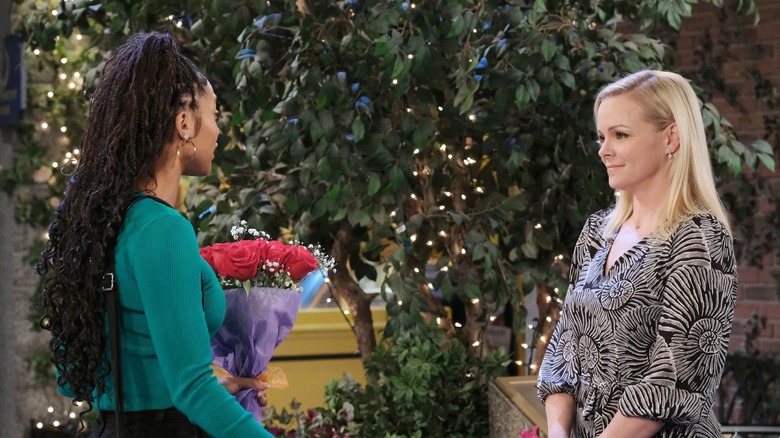 XJJohnson/jpistudios.com
On Tuesday, October 17, Belle issues a warning for Talia. Belle and Shawn have been growing apart as his drinking got worse, and it all culminated in him sleeping with Talia and cheating on Belle. Even though Talia was regretful and apologetic, it didn't seem to ease Belle's anger. Since Talia's exit from Salem is coming soon, Belle's warning could be to leave town and never look back. Whether or not Talia will heed Belle's advice remains to be seen, but given the fact that she's not a very popular Salemite at the moment, this downfall could lead to her leaving town.
Tensions escalate between Leo and Dimitri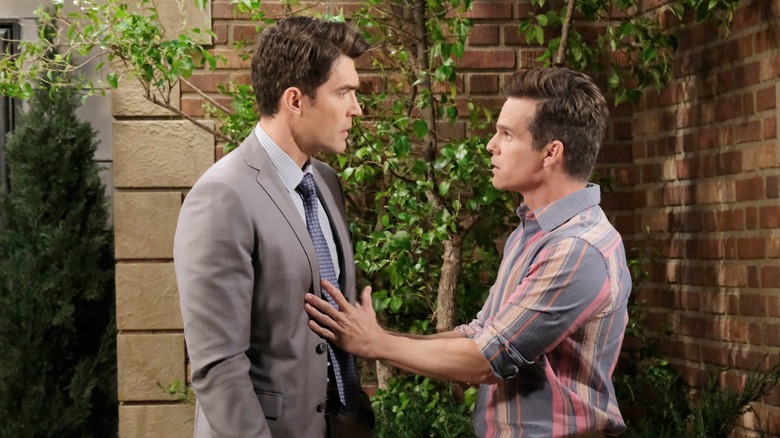 XJJohnson/jpistudios.com
There's trouble in paradise for Leo and Dimitri on Wednesday, October 18 as tension escalates between the couple. After carrying on an affair behind Gwen's back for weeks, Leo and Dimitri are finally free to be together truthfully. However, Gwen's revenge scheme to take Dimitri's fortune and skip town just might cause some problems for the two. Despite the fact that they seem to have real feelings for each other, both Leo and Dimitri have greedy tendencies. Are they going to be able to stay together knowing there's no payout coming?
Rafe comforts an upset Jada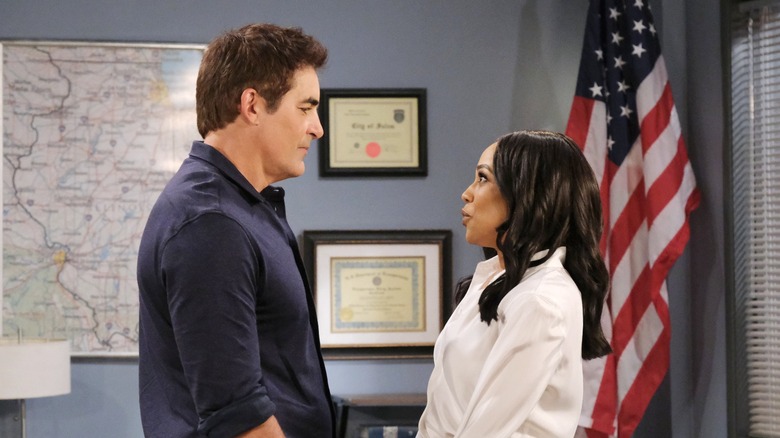 XJJohnson/jpistudios.com
Rafe and Jada grow close on Wednesday, October 18 as he comforts her when she's upset. Jada's been through a lot on the soap lately, and finding out that her partner slept with her sister couldn't have been easy. If Talia decides that she needs to leave town, that could leave Jada disappointed that her sister couldn't make it in Salem. However, she has a strong support system in Rafe, and he will do his best to make sure that Jada isn't down and out too long.
Tate faces the music with Holly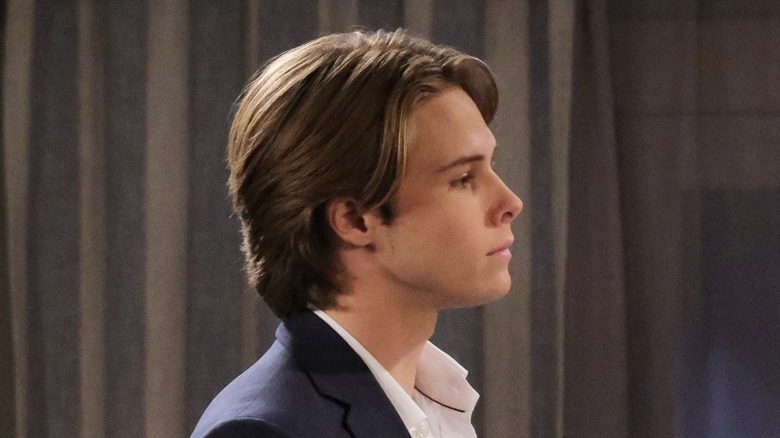 XJJohnson/jpistudios.com
The teen drama starts on Thursday, October 19 as Tate faces Holly. The SORAS'd teen has been nothing but trouble since arriving back in Salem, first getting kicked out of his school in California for setting off the fire alarm and then pitching a fit when Brady told him he had to get a job. Rumors of love blossoming between new additions Tate and Holly have been swirling, so as Tate faces the music with Holly, will they decide to act on their newfound feelings?
Alex has an offer for Theresa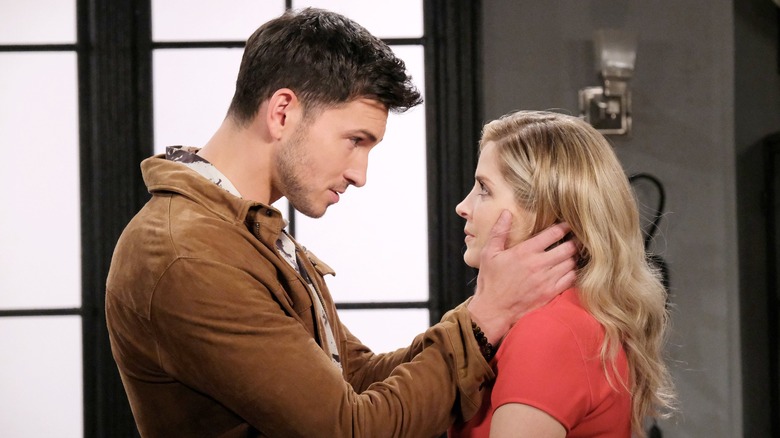 XJJohnson/jpistudios.com
On Friday, October 20, Alex proposes an offer for Theresa. These two have made no secret about their attraction to one another since they hooked up in Greece, but since they've been back in Salem, the heat has died down a bit. Theresa tried to make an advance on Alex, but he put her off. Now that Alex has taken the CEO position at Titan, he might be in need of Theresa for the business. If they start working together, will they be able to separate business from pleasure?