Days Of Our Lives Newcomer Ashley Puzemis Already Has A Favorite Co-Star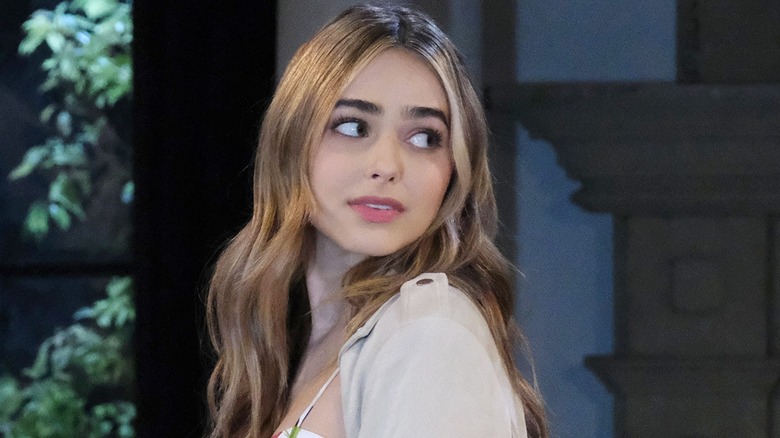 XJJohnson/jpistudios.com
The teen scene on "Days of Our Lives" has a new look to it now that newcomers Ashley Puzemis and Jamie Martin Mann have been tapped to play the SORAS versions of Holly Jonas and Tate Black, respectively (that's "Soap Opera Rapid Aging Syndrome" for those who are unfamiliar). Despite this being her soap opera debut, Puzemis has said she hasn't felt quite as nervous as she expected to on set. Between being raised on episodes of "The Young and the Restless" and "The Bold and the Beautiful" (thanks to her mom), and already having worked on the same studio lot "Days" is filmed on, Puzemis was in familiar territory. 
The newbie's fellow actors also helped to make her feel less anxious. In an interview with Soap Opera Digest, the actor dished about which of her co-stars made her feel the most welcome. "By the end of the week, being around Carson [Boatman, who plays Johnny DiMera], Raven [Bowens, who plays Chanel Dupree], and Jamie [Martin Mann], who were the first three I filmed with, the nerves were kind of settling down," she said.
And yet, there's one co-star in particular to whom Puzemis said she feels the most connected — Arianne Zucker, her onscreen mom and "favorite person on set."
Ashley Puzemis loves working with Arianne Zucker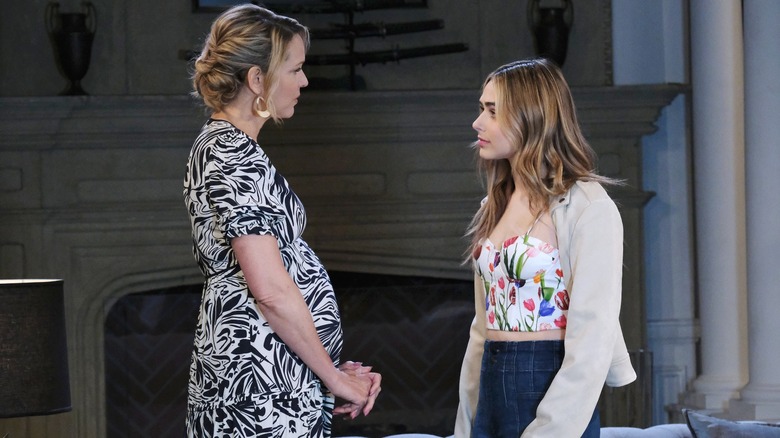 XJJohnson/jpistudios.com
As the daughter of Nicole Walker (Arianne Zucker) and the late Daniel Jonas, Holly Jonas (Ashley Puzemis) hasn't had the easiest upbringing or the smoothest relationship with her mother on "Days of Our Lives." However, even though mother and daughter don't always get along onscreen, in reality, the actors have quickly connected and gotten close. "I think I actually became more confident on set when we finally started having scenes together. She was so inviting, and she's an incredible actress,"  Puzemis explained to Soap Opera Digest.
Puzemis is not the only "Days" actor who loves working with Arianne Zucker. Actor Linsday Arnold, who played Allie Horton after the rapidly aged character arrived back in Salem as an adult, echoed the sentiment. "I worked with her [Zucker] the most in the beginning. She really helped me, and was always there if I was nervous about something," Arnold said in an interview with Soap Opera Digest, adding that Zucker definitely helped her acclimate to the set and the role.
So the love-fest for Arianne Zucker continues as Puzemis eases into her role as Nicole's daughter. Even though the newly aged character seems to be a bit of a troublemaker, we can't wait to see what Salem has in store for Holly Jonas.