Jodie Turner-Smith Had Her Eye On Joshua Jackson Before They Even Met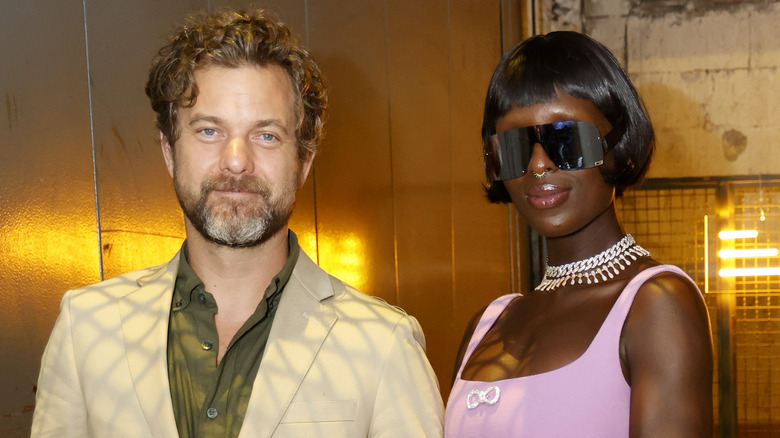 Brian Ach/Getty Images
Actor Jodie Turner-Smith filing for divorce from her husband, Joshua Jackson, in October 2023 was quite a surprise. The "Queen and Slim" star listed the day of separation from Jackson as September 13, 2023, one day after the couple seemed happy at a New York Fashion Week event. Despite their marriage taking such an unfortunate turn, the couple was once smitten with one another. After initially meeting in 2018 at Usher Raymond's birthday party, the two were so enthralled with one another that they had a spicy one-night rendezvous. In December 2019, the couple confirmed they'd tied the knot, though whispers surrounding a wedding had been swirling in the months prior. Even before their quick sprint to the altar, Smith had her eye on Jackson despite their age gap.
Smith's admiration for Jackson began in her teens. Thus, Smith was extremely happy to land her first-ever crush. Even with the relationship recently deteriorating, their adorable bond was once a couple goals contender. 
Jodie Turner-Smith once rocked Joshua Jackson's t-shirt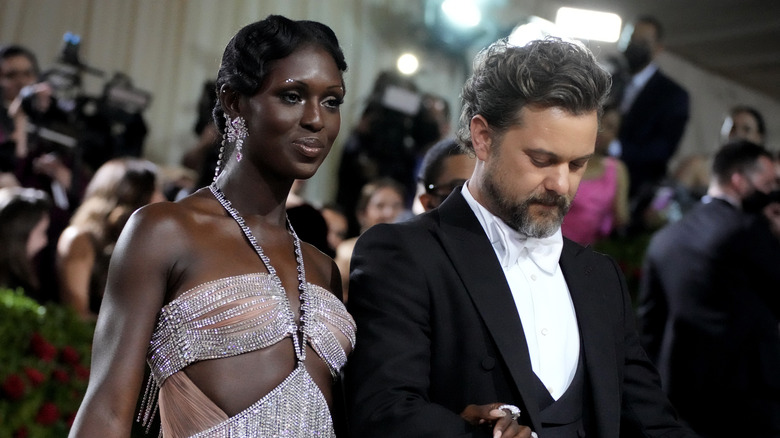 Jeff Kravitz/Getty Images
When Jodie Turner-Smith first saw Joshua Jackson in person, she knew immediately that she wanted him. Smith may have played hard to get initially, but she'd secretly been fanning over Jackson since his days on the WB drama sitcom, "Dawson's Creek." Jackson starred as Pacey Witter for all six seasons of the series, and Smith was digging his portrayal on the show, even rocking the merchandise to prove it. While sitting down with "The Tonight Show" in July 2021, Smith explained the story behind his wife wearing a shirt depicting his famous character.
"This popped up eight or nine months into our relationship. I'm not exactly sure who the Amazon seller is who keeps the Pacey shirts on hand, but she is their core customer," Jackson shared, gleaming as he spoke with Jimmy Fallon.
Aside from him being a handsome TV hunk in Turner-Smith's eyes, she also expressed her appreciation for his talents. In a May 2021 interview with People, she praised this aspect of her husband, stating, "He has a wealth of experience to offer and advice to offer that's based on experience. And I love that. I just love picking his brain about things."
Smith was the one who popped the question to Jackson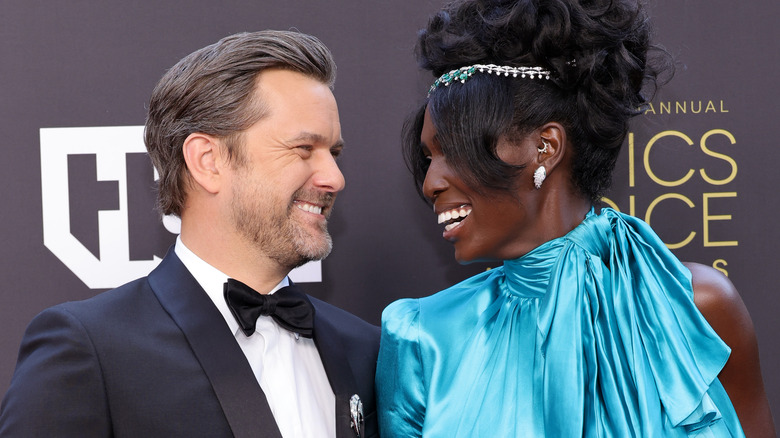 Matt Winkelmeyer/Getty Images
Jodie Turner-Smith was so into Joshua Jackson that she made the first move towards marriage. During a 2019 New Year's Eve getaway in Nicaragua, Turner-Smith took an unorthodox approach and asked Jackson to marry her first. While he is glad he made the decision to wed, Jackson admitted to The Times in April 2023 that he never had any intentions of getting married before meeting his wife. However, according to Jackson, "Six months later, she was pregnant, and we were on our way."
Sadly, the marital bliss did not last forever. Jackson may have been surprised about his wife choosing to end the marriage, but a source told US Weekly that Turner-Smith was no longer happy with the relationship. In her court filing, she cited the reason for the split as "irreconcilable differences." No matter what may have transpired behind closed doors, it's clear that she was once her husband's biggest supporter.