Inside RHONYC Star Jessel Taank's Emotional Journey With IVF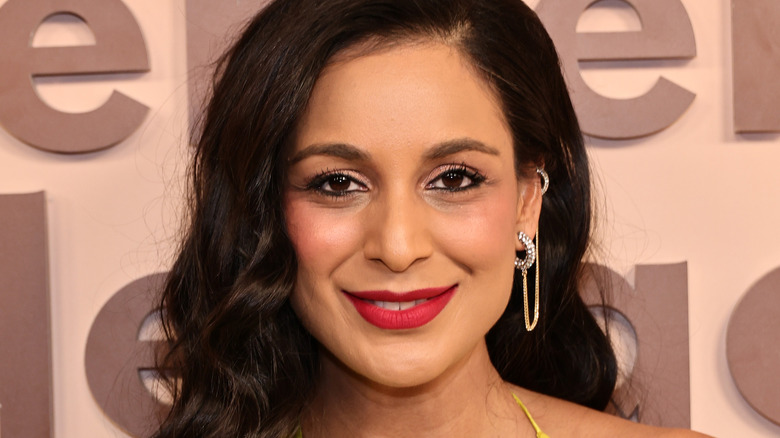 Jamie Mccarthy/Getty Images
The rebooted cast of "The Real Housewives of New York City" has brought several personal revelations to our TV screens. Sad details about Brynn Whitfield's childhood and Jenna Lyons' relationship with Cass Bird have captured the hearts of fans, primarily due to the stars' willingness to be open with the cameras. Another cast member who has been incredibly transparent about her life is Jessel Taank. The fashion publicist particularly touched viewers when she began to open up about her four-year IVF journey. 
Taank and her husband, Pavit Randhawa, had a very challenging journey to parenthood due to years of infertility problems. After walking down the aisle in October 2014, the couple began trying to start their family immediately, though Taank couldn't manage to conceive during the first seven years of their marriage. Thankfully, the happy couple welcomed their twin sons, Kai and Rio, in May 2021 after enduring the grueling IVF process, which came with a flurry of emotions and even a terrifying health scare. 
As the "RHONY" star reasoned, in an interview with TooFab, she wanted to be open about her experience on the show because, "When I went through IVF, I always remember finding comfort in other people's stories — whether it was success or not — because you go through so much in that moment." 
Jessel Taank kept her IVF journey private
When Jessel Taank and Pavit Randhawa initially embarked on their IVF journey, they did not tell their loved ones, including Taank's mother. The reality star admitted she didn't want to burden her parents with her infertility issues, but Taank also explained that her culture isn't the most outspoken about reproductive struggles. 
"Being Indian, we don't talk about things that are considered taboo, and there's, like, a big stigma surrounding if you can't have a baby as women," she informed Us Weekly. Taank added, "[Women] are seen like a goddess kind of figure where you're just churning out kids, and it wasn't the case, and it's not the case for a lot of women."
At the urging of her husband, Taank finally shared the truth with her mother, Nilam, during a Season 14 episode of "The Real Housewives of New York City." While Nilam acknowledged that there may be some chatter within their wider community, she would have been there for Taank had she known what she was undergoing.
Taank's intense IVF process brought about complications
During Jessel Taank's five rounds of IVF, she endured a severe reaction. After several rounds of fertility treatment, Taank experienced a phenomenon known as ovarian hyperstimulation. According to the Cleveland Clinic, this condition "occurs when a woman's ovaries swell and leak fluid into the body." Taank was diagnosed with it after fainting during a Whole Foods run. 
In an impressively transparent chat with PopSugar, Taank shared, "I can only explain and describe the pain as the worst period of your life." While the condition can be fatal in rare cases, Taank recovered completely, though the ordeal and her seeming inability to get pregnant understandably left the reality star feeling depressed. 
The Bravo newbie is in a much happier place now and credited her husband for his unwavering support throughout the process, but Taank hopes her story can empower other women, especially women of color, to share their IVF journeys. She would love to have a third child someday but also acknowledged, "The thought of having to repeat that process again is just kind of daunting." For now, Taank is enjoying her thriving family.