Laura Wright Warns GH Fans Not To Let Their Soap Passions Get Too Personal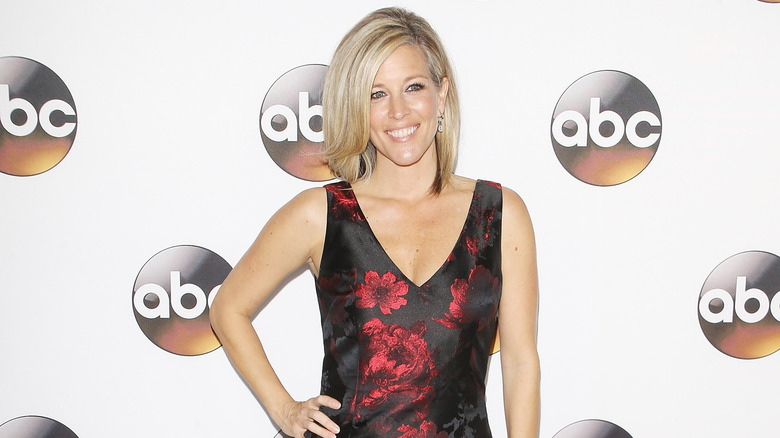 Michael Tran/Getty Images
Carly Spencer (Laura Wright) and Nina Reeves (Cynthia Watros) have been at odds for what seems like an eternity. Both women want the last word in their battle, and they are consistently resorting to underhanded tactics to get the upper hand. Their feud really kicked off when Nina discovered Carly withheld the truth about her daughter's identity from her, with Nina only finding out after Nelle Benson's (Chloe Lanier) death. 
Then, after Nina tried telling her and Carly's mutual grandson about Nelle being his birth mother, Carly wanted Nina eradicated from the picture. This led to a critical moment between them with Nina opting to keep the surprise of Sonny Corinthos (presumed dead at the time) being alive from Carly. 
After this, Sonny chose a life with Nina, and most of Carly and Nina's forever feud has revolved around Willow Tait (Katelyn MacMullen), another daughter whom Carly kept secret from Nina. This back-and-forth war between the leading ladies has led to great fervor amongst the masses on social media. While some viewers understand the nature of it being a fictitious television program, others have taken things too far, issuing personal attacks on the actors behind the roles. 
Wright has spoken out about the burgeoning issue on social media. "I just think personally attacking any actor in any way is absolutely uncalled for. Have your passion for the character all day long but if you start attacking the actors? That's unacceptable. And I have no problem blocking you," she told Michael Fairman TV.
Laura Wright says people attacking actors is a huge issue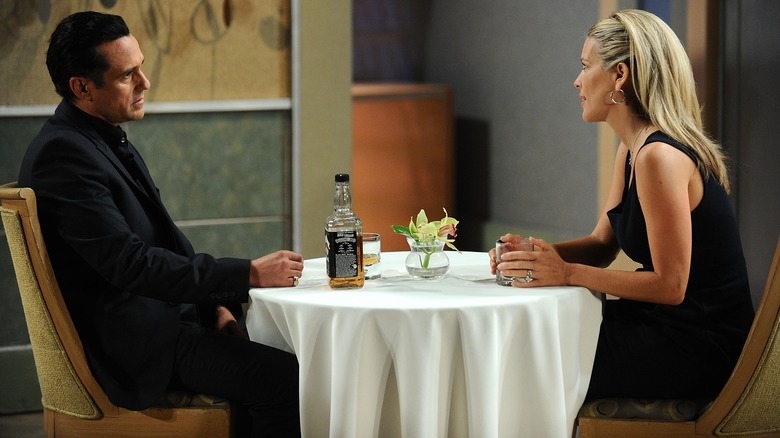 Alberto E. Rodriguez/Getty Images
Laura Wright has played Carly Spencer since 2005 and fully understands the passionate fanbase that has arisen on social media over the years. Carly is a polarizing character that people naturally have strong opinions about, but it's the line being crossed into attacking the real-life people that she has a problem with. The separation of fantasy and reality has never been more important. 
Further discussing the issue with Michael Fairman TV, Wright said, "I grew up watching soaps and there were times when I screamed and yelled and threw things at the TV but that was the fun of it. That passion, that excitement, that anger. I still get that way when I watch 'House of Dragons' and all of my other shows. I love it. But I don't attack the actors. For me, that's a huge issue."
Several fans on X, formerly known as Twitter, have taken to the platform and expressed the same sentiments as Wright, coming to the defense of both her and Cynthia Watros. One viewer tweeted, "Poor Laura Wright. They [sic] way ya'll bully that woman is disgusting." Another fan stated, "Stop your threats against Cynthia Watros ... she is following a Script." 
With the wedding between Nina Reeves and Sonny Corinthos officially underway, there's a high likelihood of an uptick in personal attacks against the actors. People are highly passionate about the couples on soap operas, especially Sonny and Nina, making Wright's declaration more important now than ever before.