Suzanne Somers, TV Legend, Dead At 76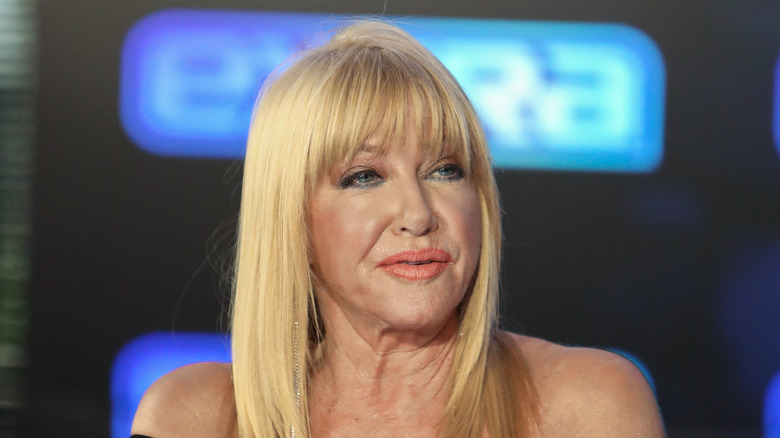 Paul Archuleta/Getty Images
After a decades-long battle with cancer, we are sad to report that "Three's Company" star Suzanne Somers has tragically died at the age of 76, per Page Six. The "Step By Step" actor passed just one day before her 77th birthday, and she is survived by her husband of over 40 years, producer Alan Hamel, along with their children, Bruce, Stephen, and Leslie. 
Somers started working in Hollywood in 1968 with an uncredited role in the Steve McQueen classic, "Bullitt," but her career didn't fully take off until her leading role as Chrissy Snow in "Three's Company" began in 1977. That was a banner year for Somers as well, as she married Hamel on November 19, 1977. Somers left the show in 1981, and then experienced a resurgence when she tackled the role of Carol Lambert in the TGIF classic "Step By Step." She stopped acting in 2001, right around when her cancer battle began.
In a statement by her publicist, R. Couri Hay, and as reported by People, "Suzanne Somers passed away peacefully at home in the early morning hours of October 15th. She survived an aggressive form of breast cancer for over 23 years." Somers was nothing if not a fighter, and her legacy will be about more than her tragic death.
Suzanne Somers Was A Hollywood Trailblazer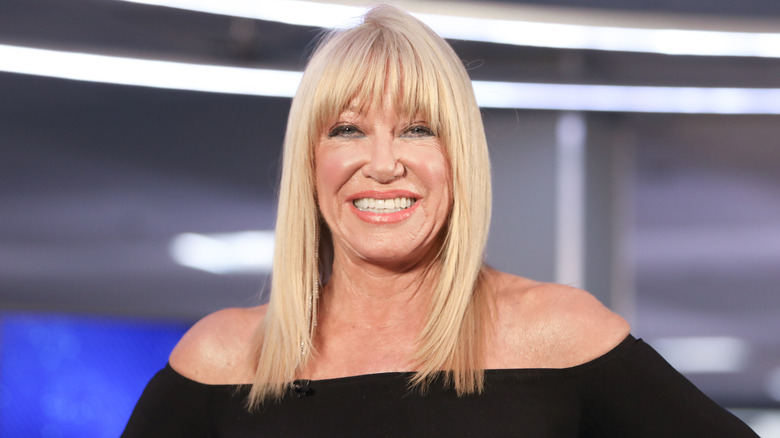 Paul Archuleta/Getty Images
"Three's Company" is the TV series that made Suzanne Somers a household name, but she wound up being fired from the sitcom in 1981. However, her dismissal wasn't because she was unable to perform, but rather because she was asking to be paid as much as her co-star, John Ritter. As chronicled by The Hollywood Reporter, Somers asked for her per-episode salary to be boosted from $30,000 to an astounding $150,000 to match her male coworker. In response, ABC offered her a $5,000 raise. 
Ultimately, Somers was fired from the series, her acting career hit the skids, and she relied on her role as the Thighmaster queen to keep her afloat in the interim. However, the actor will undoubtedly be remembered as much for her willingness to fight for herself as she was for her most famous TV characters, and her boldness in advocating for her pay parity to comparable male stars is an issue that is still relevant to the entertainment industry today.
As her publicist's statement read in part: "Her family was gathered to celebrate her 77th birthday on October 16. Instead, they will celebrate her extraordinary life ... " And an extraordinary life it was. Our thoughts are with Somers' loved ones during this difficult time.