The Serenade Queen Elizabeth Never Expected During Her 1976 White House Visit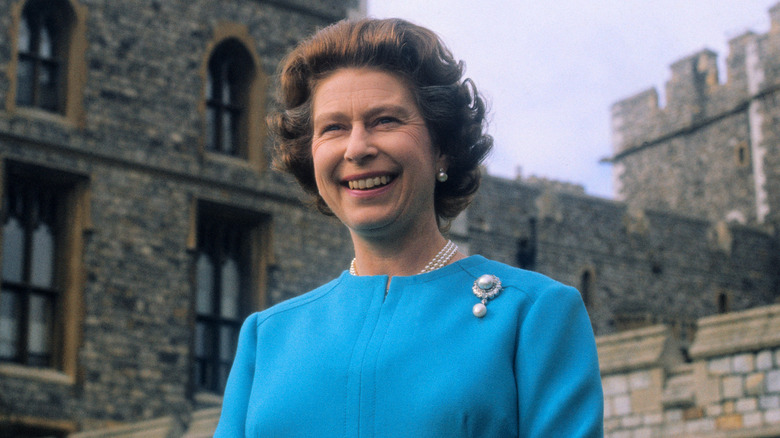 Bettmann/Getty Images
Whenever the White House hosts royal guests, a certain air of pomp and solemnity is to be expected — unless, of course, the year is 1976, the Ford administration is running the White House, and the cheeky husband-and-wife duo Captain & Tennille is one of the top musical acts of the era. Given these circumstances, Queen Elizabeth II was treated to a performance she likely never expected when she set foot in Washington, D.C.
According to Toni Tennille's new memoir, she and her husband were hired by former President and First Lady Gerald and Betty Ford to perform at the White House's bicentennial celebration, which featured the late Queen Elizabeth II as one of the guests of honor. Tennille told People that the duo performed "The Way I Want to Touch You" at Betty Ford's request along with their 1973 absurdist folk-rock hit, "Muskrat Love."
Of all the royal protocols and other things Queen Elizabeth was never allowed to do, sitting in the White House listening to a song about two enamored rodents was undoubtedly one of the stranger highlights of the queen's tenure as monarch.
Queen Elizabeth II and the other guests were less than enraptured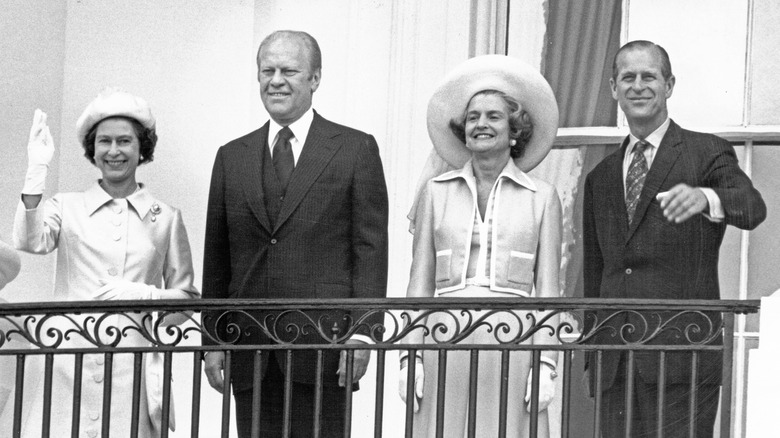 Consolidated News Pictures/Getty Images
Captain & Tennille's audience that fateful night in 1976 included former President Gerald Ford, First Lady Betty Ford, and Secretary of State Henry Kissinger and his wife. Other notable guests were Queen Elizabeth, Prince Philip, and Prime Minister James Callaghan. Tennille recalled the infamous performance in 2016 while at a Barnes & Noble event promoting her memoir, "Toni Tennille: A Memoir" (via YouTube).
Tennille described the high-profile front row person by person. "Prince Philip, he's kind of tapping his foot, smiling. Queen Elizabeth was kind of like this," Tennille said, acting out someone dozing off in their seat. "Because I think she had jet lag, I think she was, bless her heart. But she wasn't frowning or anything." Despite the queen struggling to stay awake throughout Captain & Tennille's set, Tennille told People that Prince Philip shook her hand after the performance and "was so lovely."
The keyboardist has long joked about the experience, including on a 1980 episode of "The Toni Tennille Show." While introducing "Muskrat Love," Tennille said, "Every time I sing this song, I think of Henry Kissinger. I'll never forget Henry because as I sang this song ... here was Henry." Tennille then crossed her arms and looked up with a blank, unenthused expression (via YouTube), which she later called "dour" and "disapproving" at her 2016 book signing.
Memories and mementos immortalized the laughably campy moment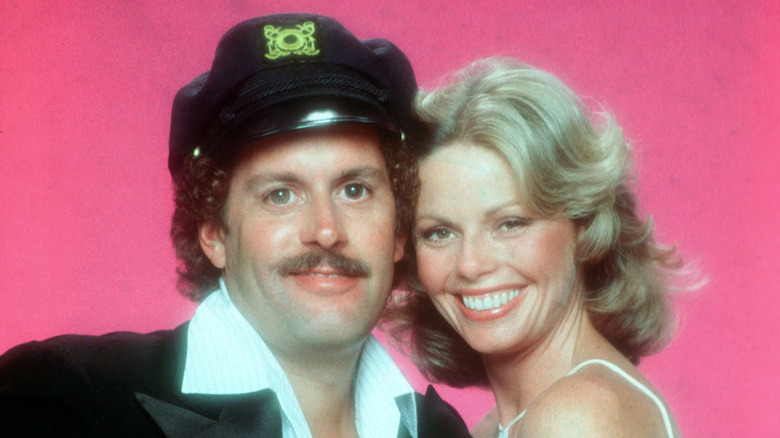 Michael Ochs Archives/Getty Images
Captain & Tennille's historically absurd performance at the White House might have only taken a couple of hours, but the memories and mementos from that July 1976 night live on. The gifts Queen Elizabeth II offered to President Gerald Ford and First Lady Betty Ford are now on exhibit in the Smithsonian Institution and include a soup tureen featuring a painting of the White House and Independence Hall, per White House History.
And for keyboardist and singer Tennille, the experience gave her a comical story — and a good-natured dig at Henry Kissinger — that she's continued to share throughout her career. Tennille told the audience at her 2016 book signing event that dedicating "Muskrat Love" was her way of getting her "revenge" for Kissinger's disapproving glares. "And you know, I don't know yet if Henry knows his association with muskrats, but I hope he learns it someday."
Kissinger wasn't the only one who walked away from the Captain & Tennille set with a strong impression of the musical duo. Tennille told People that following their bicentennial set, she and her husband and bandmate Daryl "The Captain" Dragon would occasionally run into the former president and first lady. "Mrs. Ford would say, 'Gerry, you remember Toni and Daryl! They performed at the White House.' And the president said, 'Yes, you did the song about the mice.' We said, 'Mr. President, it was muskrats!'"