Britney Spears Once Got In Major Trouble For Partying With Lindsay Lohan And Paris Hilton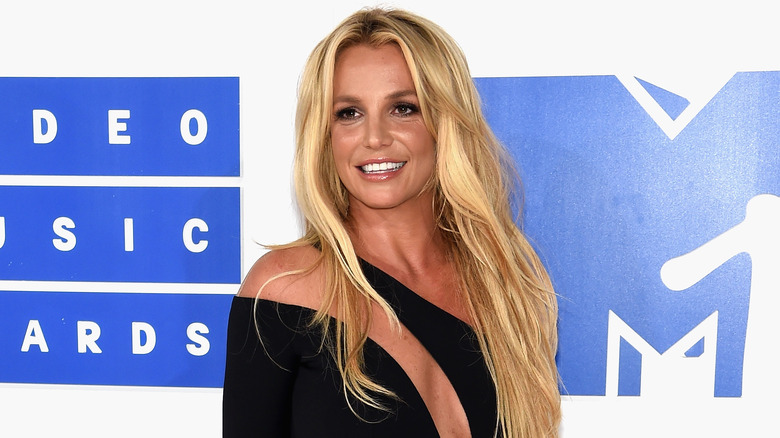 Jamie Mccarthy/Getty Images
There are few pop stars whose personal lives have created as much of a stir as Britney Spears'. Throughout the 2000s, the "Toxic" singer was mercilessly hunted by paparazzi, body-shamed by the tabloids, and witnessed her personal life becoming increasingly public against her will. Eventually, these tragic situations took a toll on her and worsened Britney's mental health issues. She had several public breakdowns and, in 2008, the Los Angeles County Superior Court put the pop star under the conservatorship of her father, Jamie Spears, at his request. 
Though the arrangement was initially a temporary measure, it was eventually extended indefinitely. Per the terms of the restrictive agreement, Jamie not only controlled his daughter's personal life but also made financial decisions on her behalf. In 2020, Britney finally decided she'd had enough and went public with her conservatorship battle. After a year-long legal fight, the L.A. County Superior Court finally ended her conservatorship in November 2021. Since then, Britney has been freely, and often quite bluntly, speaking her mind on social media. 
In one post, Britney claimed that the conservatorship was actually her mother, Lynne Spears', idea. The "Circus" singer also released a now-deleted audio message, where she shared, "The whole thing that made [the #FreeBritney movement] really confusing for me is these people are on the street fighting for me, but my sister and my mother aren't doing anything," (via Variety). Britney also revealed how a night out with Lindsay Lohan and Paris Hilton spelled disaster for her when Lynne reacted violently to it. 
The pop star's mother hit her after a late night out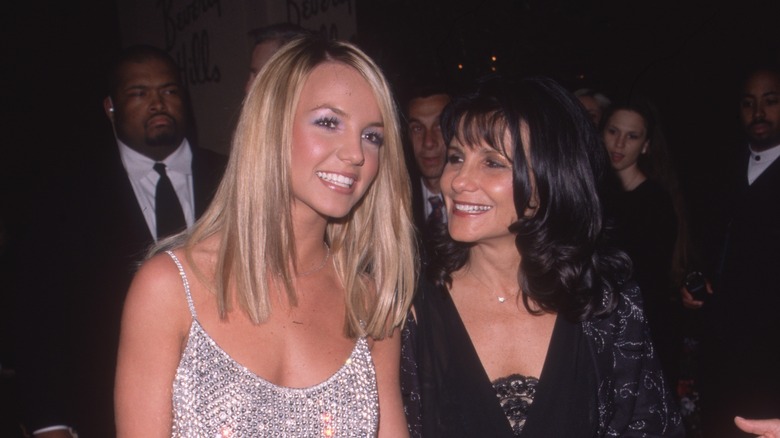 Paul Skipper/Getty Images
In a 2022 Instagram post that's since been deleted, Britney Spears asserted, "The first time I ever got slapped was the one night Paris [Hilton] and Lindsay [Lohan] dropped me off at my beach house with my babies." She continued, "My mother was watching Jayden and Preston ... yes I partied till like 4 am and my mother was P****D !!!! I walked in she looked at me and slapped me so hard that I will never forget it !!!" (via HuffPost). In another post, Britney lamented that she never got a proper apology from either of her parents for just how badly they'd treated her.
However, it wasn't possible for Lynne Spears to privately make amends with her daughter since Britney had reportedly turned down her requests for contact. So, she had no choice but to comment under the post, "I am soooo sorry for your pain! I have been sorry for years!" adding, "I love you so much and miss you! Please unblock me, so I can speak to you in person." 
But the "Gimme More" singer wasn't having any of it. She clapped back by detailing her struggles with doctors and family members during the 13-year conservatorship while Lynne didn't move a finger to help her, essentially telling her to take her apology and shove it, per Page Six. And yet, their complicated mother-daughter relationship post-conservatorship was far from over. 
They have since mended their relationship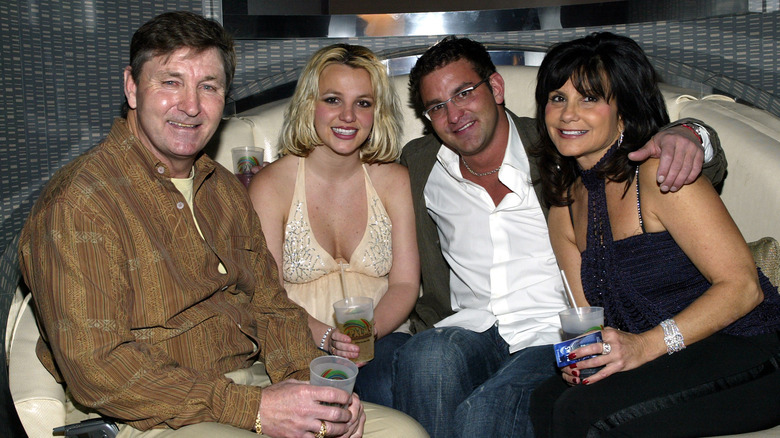 Chris Farina/Getty Images
When Britney Spears married Sam Asghari in June 2022, her mother, Lynne Spears, and sister, Jamie Lynn Spears, were notably not invited to attend. But that didn't stop them from sharing their love as they liked Instagram photos from the special night. Lynne even commented under one of Britney's posts, writing, "You look radiant and so happy! And having it at your home makes it so sentimental and special! I am soooo happy for you! I love you!" (via Hola!). 
In a May 2023 Instagram post, Britney confirmed that her mom had dropped by her home recently to finally mend fences. Alongside a childhood photo of herself, Britney wrote, "With family, there's always things that need to be worked out ... but time heals all wounds !!! And after being able to communicate what I've held in for an extremely long time, I feel so blessed we were able to try to make things RIGHT !!!" 
While both continue to work towards fixing their relationship, it'll be interesting to see how Britney's statements about Lynne's motherhood in her tell-all memoir, "The Woman In Me," affect the process. Already an excerpt from the book detailed how Britney was sharing daiquiris with her mom since at least the eighth grade. An overall reconciliation for the entire family doesn't seem likely though, since Britney has made her thoughts about her father and sister abundantly clear: She'll always love them, but the chart-topping pop star can't be around them anymore.