What Does Britney Spears Really Think Of Her Father And Sister?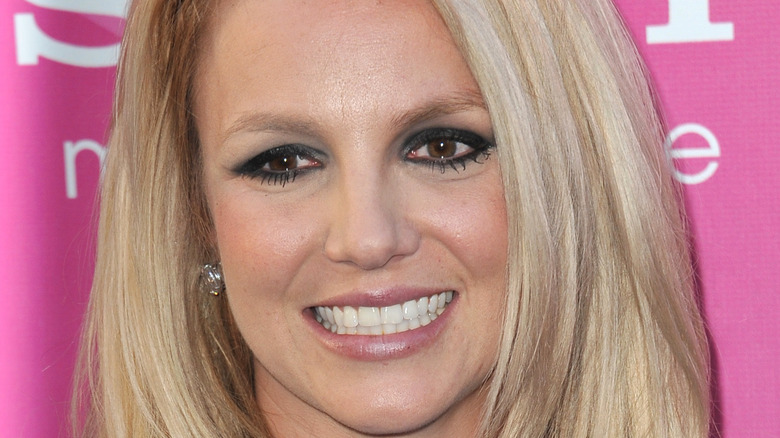 Shutterstock
Now that things have changed in Britney Spears' conservatorship case, the singer is not holding back her thoughts. On July 14, it was reported that Britney Spears was granted the right to hire her own lawyer to represent her, according to NBC News. The singer has already chosen attorney Mathew Rosengart for the job, and he has made it clear that he plans to end the conservatorship. 
During the hearing on Wednesday, Spears also spoke on the conservatorship, saying, "I'm here to get rid of my dad and charge him with conservatorship abuse." The last time Britney was able to address the court, she made it very clear that she believes her father and everyone involved in keeping her in the conservatorship "should be in jail," according to CNN. 
After the lawyer news on Wednesday, Britney posted on Instagram with a video of herself riding a horse and doing cartwheels, saying, "I feel GRATITUDE and BLESSED." In the following days, she has opened up more on social media about how she feels and even posted what she really thinks of her father and sister. 
Britney is unhappy with Jamie Lynn singing her songs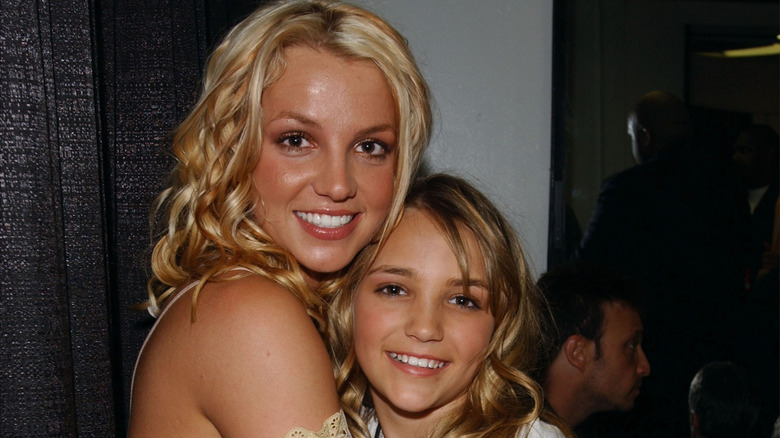 Frank Micelotta/Getty Images
On Saturday, Spears didn't hold back in calling out her family. She mentioned her sister in an Instagram post, saying she didn't "like that [Jamie Lynn] showed up at an awards show and performed [her] SONGS to remixes." According to E! Online, Jamie Lynn performed Britney's song, "Till The World Ends," at the 2017 Radio Disney Music Awards in honor of her sister winning the Icon Award. 
In a prior Instagram post, Britney called out those "people closest" to her that "never showed up" for her. It seems the singer was referring to her sister who has been criticized by fans for not speaking up prior to Britney's court testimony. Jamie Lynn posted on Instagram back in June saying, "I think it's extremely clear that since the day I was born I've only loved and adored and supported my sister" (via Us Weekly). 
After Britney's post, the "Zoey 101" actress had something else to say and posted a series of mirror selfies to Instagram with the caption, "May the peace of the Lord be with you, and your spirit" (via Page Six). It seems Jamie Lynn is attempting to rise above, but she is also working on a memoir, according to The Hollywood Reporter. While the book is reportedly supposed to be Jamie Lynn's way of telling her story, she is still using her sister's fame by titling the book "I Must Confess: Family, Fame, and Figuring It Out."
Britney believes her father 'killed' her dreams
Shutterstock
Also in Britney's Instagram post on Saturday, she said, "My so-called support system hurt me deeply." Her father, Jamie Spears, who has been in charge of her conservatorship has reportedly "killed" Britney's dreams (via Page Six).
Britney has been criticized before for posting home videos of herself dancing in her living room. However, it appears those are the only performances you'll get from the "Toxic" singer from here on out. According to her Instagram post, Britney says that she's not "gonna be performing on any stages anytime soon with [her] dad handling" everything she wears, says, and does (via TMZ). She's made it very clear that she wants her father charged with "conservatorship abuse" (via Vanity Fair). 
Until then, her intentions are to retire from performing, which is a little disheartening for fans who would love to see Britney take the stage once again. Whether she truly plans on retiring for good or not, it's clear that with her father in charge, the best fans can hope for are her Instagram dance videos.