What We Know About RHONY Star Ubah Hassan's Hush-Hush Relationship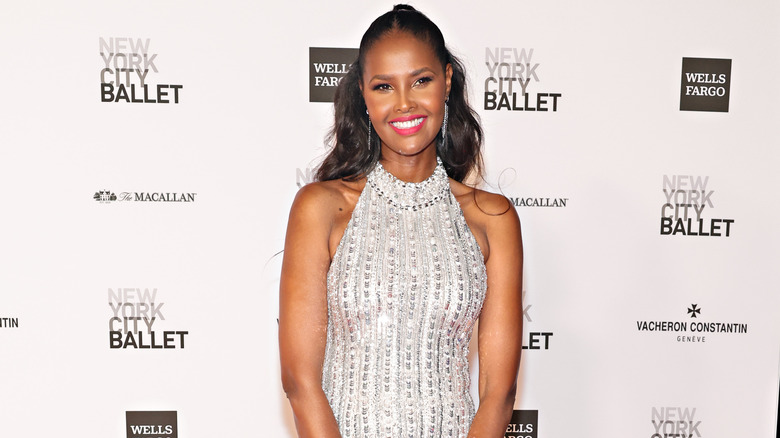 Cindy Ord/Getty Images
Amid the drama on Season 14 of "Real Housewives of New York," fans have gotten a chance to meet the spouses of Sai De Silva, Erin Lichy, and Jessel Taank. Brynn Whitfield is the resident single lady on the cast, while it's been revealed that Jenna Lyons is going strong with her partner, Cass Bird. Ubah Hassan was long thought to be single for most of the season until she revealed in Episode 13 that she was now dating a special someone.
The disclosure came about when Silva's husband, David, pressed Hassan about being single. She would eventually show Silva a few photos of the man she'd been dating, appearing googly-eyed over him. However, Hassan wanted the relationship to remain a secret and was stunned during the season finale when she learned her fellow castmates knew about her new lover. While Hassan has not revealed the identity of her boyfriend, she did drop a few subtle hints about him, which could indicate that things are getting serious between the two.
Ubah Hassan seems to be in a semi-long distance relationship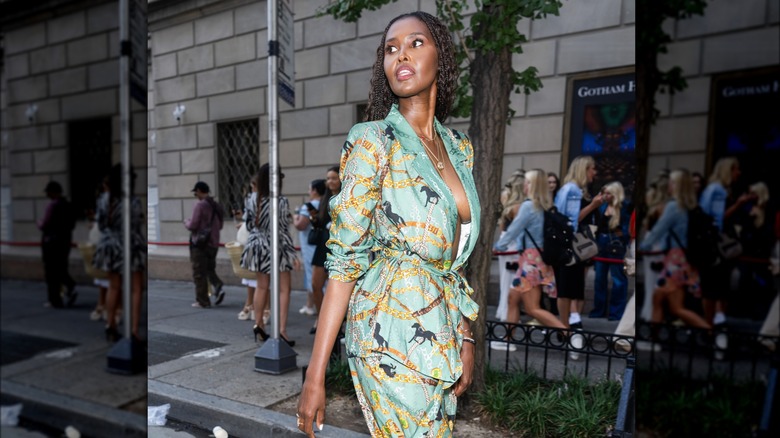 Gotham/Getty Images
Ubah Hassan being in a relationship likely came as a shock to some of her cast members and viewers, considering that she'd presented herself to be looking for love during much of the show's filming. She'd frequently spoken about finding a good man one day, and even flirted with Erin Lichy's personal trainer, David Nso, during the Hamptons trip early in the season. While it's unknown exactly when Hassan and her guy began dating or if they were together during her vacation with the ladies, it's clear that he is located a short distance from New York City and doesn't interfere with Hassan's "Housewives" festivities.
Brynn Whitfield let it be known that Hassan's guy was from Connecticut during Episode 14. Though the model didn't deny this small fact, she didn't elaborate on what he's up to in the state or how frequently they see one another. However, in the previous episode, Hassan informed producers that the relationship took off "in the last year or so."
Ubah Hassan is not opposed to her mystery man appearing on 'RHONY'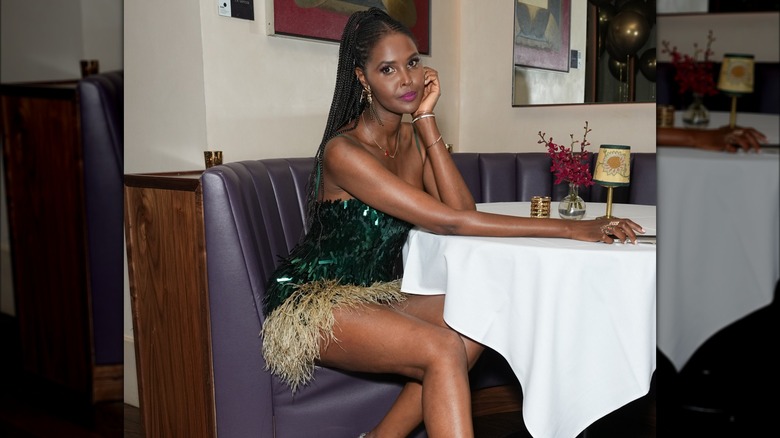 John Nacion/Getty Images
With Ubah Hassan remaining so tightlipped about her romantic life, it comes as a surprise that she is open to filming alongside her partner. In fact, Hassan has introduced the "Housewives" to her unknown lover, even though she wasn't pleased with the way each learned about him. Andy Cohen has also met the lucky guy and seems fond of him, another sign that he may appear in the series. When asked forthrightly if he would be a part of her storyline next season during the October 8, 2023 episode of "Watch What Happens Live," Hassan replied, "That's a question we're going to have to ask him."
If Hassan's guy does agree to appear on film, it would undoubtedly pull viewers in, especially considering that not much is known about the men of her past. In 2014, she was rumored to be dating music executive Jason Flom, though neither has ever confirmed nor denied this. The founder of Ubah Hot has primarily concentrated on exhibiting her fun-loving nature and professional accomplishments. Yet, she has opened up about her mother's passing, which is still painful for the fashionista. Therefore, seeing Hassan navigate her relationship would reveal another vulnerable side of the businesswoman. Nevertheless, whatever she chooses to display for the Bravo cameras will only further solidify her position as a fan favorite.