Megxit Reportedly Took A Greater Toll On Prince William And Kate Middleton Than We Knew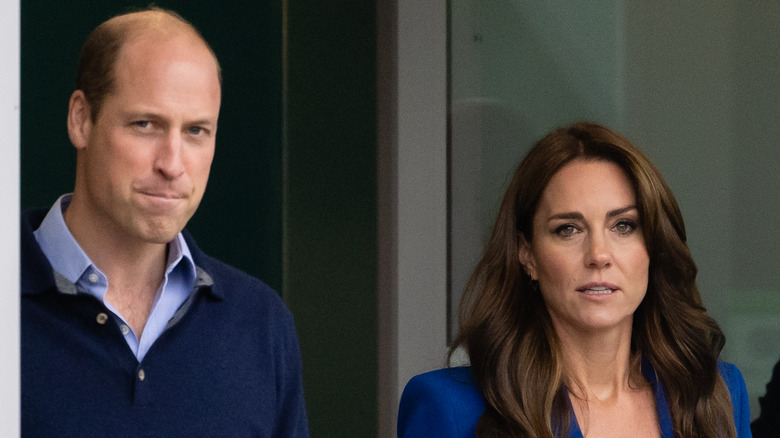 Samir Hussein/Getty Images
William and Catherine, Prince of Princess of Wales, have experienced two major increases in their royal responsibilities in less than three years. After Queen Elizabeth II died on September 8, 2022, the Prince became second in royal succession. Accordingly, William has stepped up to fulfill his new role. While William and Kate had spent years mentally preparing for the inevitable changes that would come when now-King Charles III ascended the throne, the couple did not expect the departure of Prince Harry and Meghan Markle, Duke and Duchess of Sussex. 
Harry and Meghan announced their intentions to step back in January 2020, and by the end of March 2020, they had officially completed their royal duties.  With fewer working royals, William and Kate needed to step in and take on more appearances and tasks. For instance, Kate picked up two of Harry's former rugby patronages. 
The royal couple was reportedly not pleased with the abrupt increase in work. William and Kate allegedly had a tough time balancing their added royal obligations, their marriage, and their time parenting their three children. "They feel constantly torn apart in different directions and they insist that wouldn't be happening if Harry and Meghan hadn't abandoned their royal duties," a source informed Closer (via The New York Post). 
In addition, William was also upset about the lasting implications of the Sussexes' plan. According to royal author Katie Nicholl, William had counted on his brother's contribution and support as his own royal role evolved, per Express. 
Prince William and Kate Middleton have found ways to balance their royal workload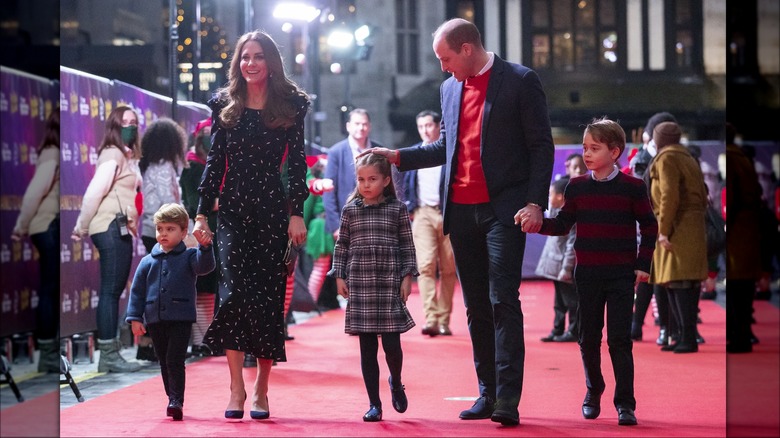 Wpa Pool/Getty Images
Now that they've had time to adjust to their larger royal responsibilities, William and Catherine, Prince of Princess of Wales, have figured out ways to achieve equilibrium in their lives. A part of their strategy is occasionally prioritizing family commitments over royal duties. For example, William and Kate put their kids first this summer and spent extensive family time at Balmoral. The Prince even turned down the opportunity to appear in person when the Lionesses were in the Women's World Cup final, as it would have required him to travel to New Zealand. 
To make things a little easier, the royal family is also considering recruiting Beatrice and Eugenie, Princesses of York, to take on some royal duties. The two Princesses could provide occasional assistance, rather than serve as full-time members of the Firm since they also have children and jobs of their own. Currently, with King Charles III's slimmed-down monarchy, it can be difficult to find the people and time to carry out appearances both in the U.K. and overseas. 
In the past, Prince Andrew, Duke of York, hoped his daughters Beatrice and Eugenie would have the opportunity to become working royals. Since the Princesses are in their 30s, they could potentially provide a lot of support for decades to come. Back in May 2023, Beatrice and Eugenie delighted the crowd when they made an unexpected appearance at a street party during the King's coronation weekend.