Marie Osmond Was Never The Same After The Death Of Her Son Michael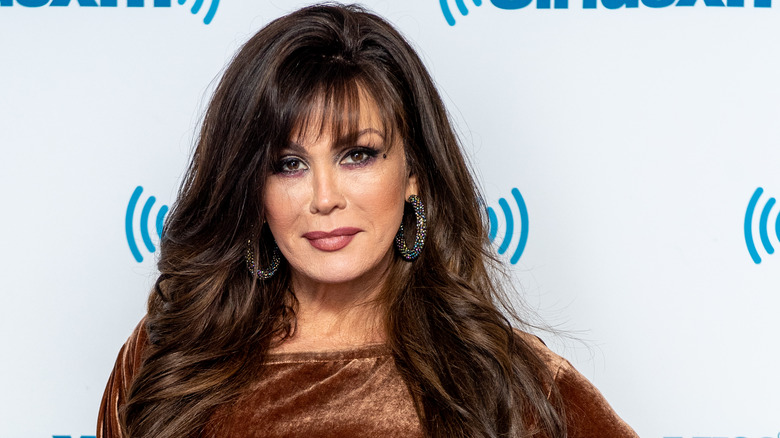 Roy Rochlin/Getty Images
Marie Osmond is one of the most recognizable figures in entertainment, with a career spanning decades. Although she comes from a family of artists, she became famous on her own. Osmond's debut studio album, "Paper Roses," was followed by several other hits and various roles in TV shows, movies, and Broadway musicals. Just like her celebrity parents, she managed to balance her career and family life, raising eight children from two marriages.
The "Donny & Marie" co-host had a son with her first husband, Stephen Lyle Craig. Her second marriage resulted in three other children, whom she welcomed into the world with American actor Brian Blosil. The couple has also adopted three girls and two boys. Sadly, they lost one of their adoptive sons, Michael Blosil, when he was only 18 years old. The teenager died by suicide in 2010, leaving his family in shock.
Back then, Osmond and her family asked the public to respect their privacy, but as the years went by, the singer found the strength to open up about her feelings. "I think God gives you respites, and then all of a sudden, it'll hit you like the day it did. The ripple effect is so huge, what you leave behind," she confessed in an interview with "CBS Sunday Morning."
If you or someone you know is struggling or in crisis, help is available. Call or text 988 or chat 988lifeline.org. 
Marie Osmond's late son took his own life at age 18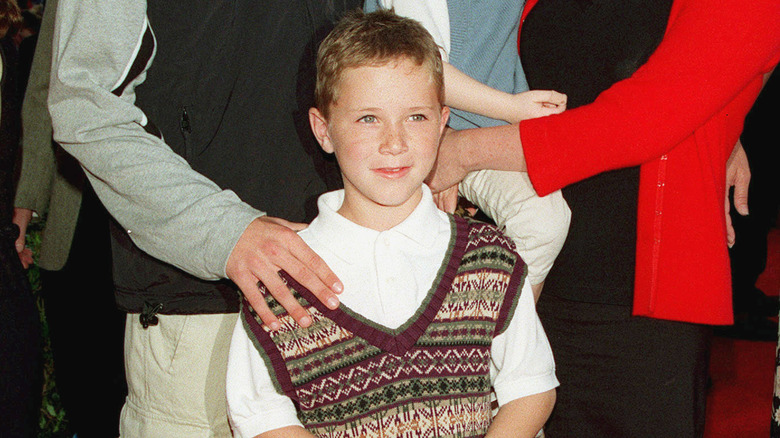 Frank Trapper/Getty Images
Over the years, Marie Osmond went through several tragedies, including the loss of her son, Michael Blosil, and her grandniece, London Mortenson. The TV star adopted Michael in 1991 when he was just a baby. He grew up to be a good student, and his future looked bright. "He's looking at scholarships to some wonderful colleges," his mother told People in 2009. 
Unfortunately, tragedy struck a year later when Osmond was having a show at the Flamingo Las Vegas. The singer received a call from Michael, but she couldn't answer right away. When she called him back, she was unable to reach him. Later that night, she got a phone call saying she needed to go to the coroner's office. She immediately knew that something had happened to her son, Michael. Sadly, the 18-year-old took his own life.
The reason Michael ended his life is unclear, but his mother suspects he couldn't bear the bullying anymore. "I believe that was a high component in him just feeling overwhelmed and that he didn't fit in. I never took action against the three kids. I know who they are," Osmond told "The Talk" in 2019.
The 'The Gift of Love' star is still seeking answers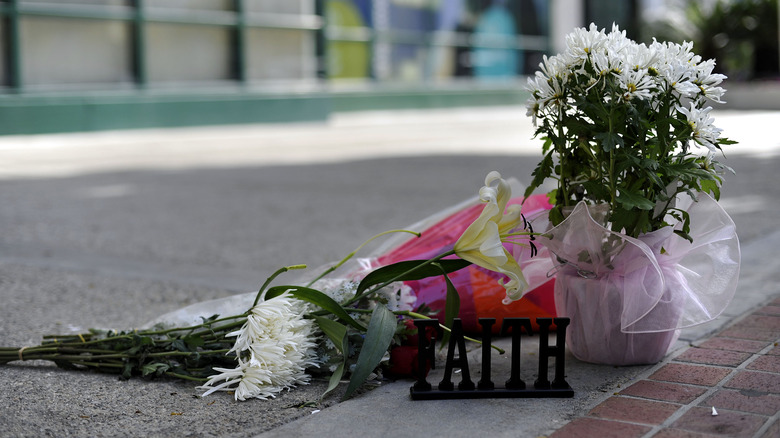 Toby Canham/Getty Images
Over the years, Marie Osmond has tried to understand why her son decided to leave this world. Shortly after his death, she told Oprah that he had been using drugs since age 12. "He was so fun. And cute. And darling. It wasn't until my son started using drugs that I saw him change," Osmond recalled. However, he didn't have any drugs in his system at the time of the tragedy. "But I believe the ramifications of them were there, and that was the hard part," confessed his mother.
In 2007, the "Donny & Marie" co-host told Larry King that her son was feeling overwhelmed following her divorce from Brian Blosil. That's when he started rehab. But the real reason behind his decision might be related to depression. Osmond talked with her son, Michael Blosil, the day before he died. He was crying and told her he felt alone. She assured him that she'd return home on Monday, but his depression was too much to bear.
Marie Osmond went through postpartum depression in her younger years, and she, too, has had suicidal thoughts. This experience allowed her to understand why Michael did what he did, but the pain is still there. "You know, I don't think you're ever through it," she told "CBS Sunday Morning." Osmond returned to the stage two weeks after the tragic event, taking refuge in work.  
If you or anyone you know needs help with addiction issues, help is available. Visit the Substance Abuse and Mental Health Services Administration website or contact SAMHSA's National Helpline at 1-800-662-HELP (4357).