3 Signs Meryl Streep And Don Gummer's Marriage Wasn't Going To Last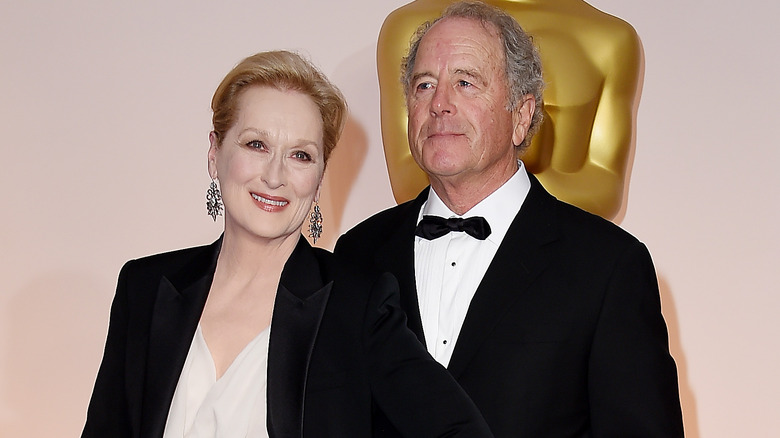 Steve Granitz/Getty Images
After more than 45 years of marriage, actor Meryl Streep and her sculptor husband Don Gummer are calling it quits. But wait — there's more. Not only are the two ending their relationship, but the ex-couple has revealed they've actually been separated for years without any of us realizing. We're all in a state of shock from this one.
On October 20, 2023, the publicist for the "Devil Wears Prada" star and her estranged husband released a public statement via Page Six that broke the news. It read: "Don Gummer and Meryl Streep have been separated for more than six years, and while they will always care for each other, they have chosen lives apart."
Like Hugh Jackman and his ex-wife Deborra-Lee Furness, Streep and Gummer have long been seen as the Hollywood couple to shirk the stereotype that celebrity relationships don't last. Streep has voiced her affection for her husband on multiple occasions, including at the 84th Oscars Awards. And just days prior to releasing the breakup announcement, Streep was seen wearing her wedding band while attending the Princess of Asturias Awards in Oviedo, Spain, according to Page Six. To say no one expected their separation would be an understatement. Sadly, there were actually several clues about Streep and Gummer's relationship that led us to believe their marriage was headed for the rocks.
Meryl Streep was still in mourning when she met Don Gummer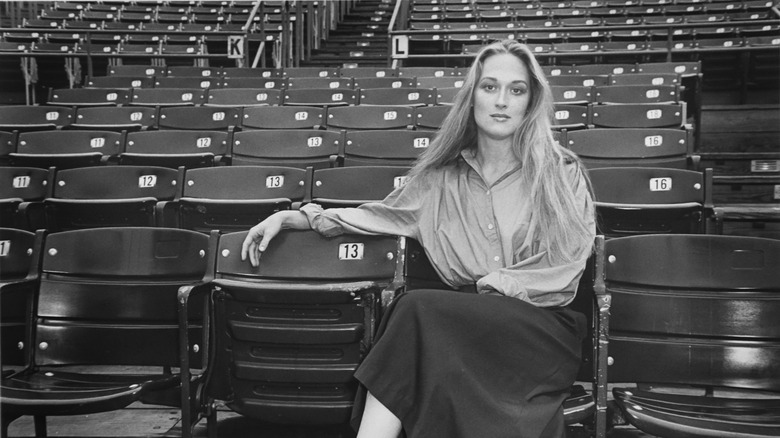 Steve Kagan/Getty Images
Before Meryl Streep and Don Gummer were married, Streep was one-half of another Hollywood power couple. According to Michael Schulman, author of "Her Again: Becoming Meryl Streep," the actress' first true love was John Cazale — the tall, dark-eyed actor made famous for his roles in "The Deer Hunter" and the first two "Godfather" films. The two budding creatives met in 1976 while acting in a performance of William Shakespeare's play "Measure for Measure." It wouldn't be long before they moved in together.
In 1977, their love would be put to the test when Cazale was diagnosed with terminal lung cancer. Sadly, Cazale would die from the disease a year later. Streep, who remained at his side until his death, was devastated. "She took care of him like there was nobody else on Earth," "The Deer Hunter" director Joe Papp said (via New York Post). "She never betrayed him in his presence or out of his presence. Never betrayed any notion that he would not survive."
Streep was still mourning her boyfriend's death when she met Donald Gummer. The charming artist quickly swept her off her feet. In 1978, just six months after Cazale had passed away, Streep and Gummer were married. The rushed wedding was reportedly held at her parents' home and drew concern from her mother, who wondered, "What is she thinking about?" (via People).
Their red carpet appearances were worrying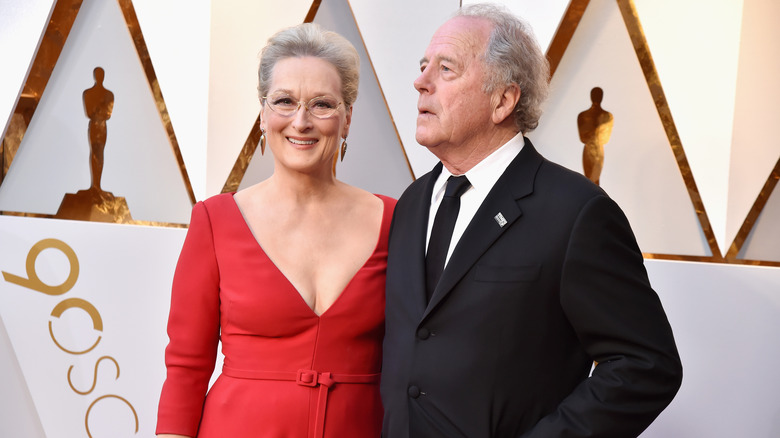 Jeff Kravitz/Getty Images
There has always been a noticeable disparity between Meryl Streep's and Don Gummer's dispositions when they're together on the red carpet. We've all had a good chuckle seeing Streep be the picture of confidence at the star-studded events while Gummer stood in the background with a forlorn grimace on his face. Now we're seeing those outings in a new light.
Noticeably, Gummer has been missing from Streep's side during her public outings for years now. Their last joint appearance was in 2018 at the 90th Annual Academy Awards show. The pictures from that time also show a rather unhappy-looking Gummer next to a beaming Streep. His absences henceforth line up with the fact that the two were working through their separation during this time.
While we could just chalk this up to Gummer disliking red-carpet schmoozing, the news of their separation says there's more to the story. Gummer's pinched expression and subsequent disappearance from the red carpet altogether offer insight into the deteriorating state of the relationship.
Long periods apart spelled trouble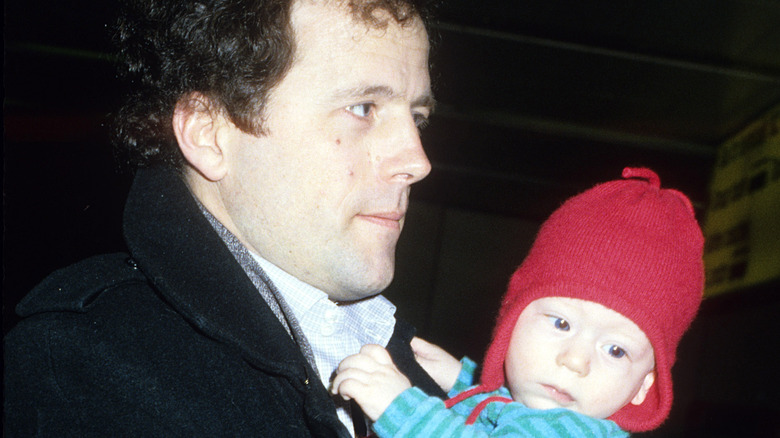 Tom Wargacki/Getty Images
As a world-famous actor, Meryl Streep is constantly on the go. One of the downsides to this is that her hectic schedule means she has to spend long periods of time away from Don Gummer and their family. While she was filming, Streep was basically in a long-distance relationship with her then-husband.
In an interview with the Sydney Morning Herald, Streep admitted that there were times when she had to jet off to her filming location and leave Gummer alone to care for their kids. The pair share four children together: Henry, Mamie, Grace and Louisa. Despite his added responsibility, Streep said Gummer was "always happy to look after the children," which alleviated the "guilt" she felt at having to be away from home for so long.
This isn't the ending anyone wanted for one of Hollywood's greatest love stories, but if you picked up on any of these clues, you might not have been as surprised as everyone else to hear the heartbreaking news of their separation.