Blake Berris Returns To Days Of Our Lives In New Role (& We're So Ready!)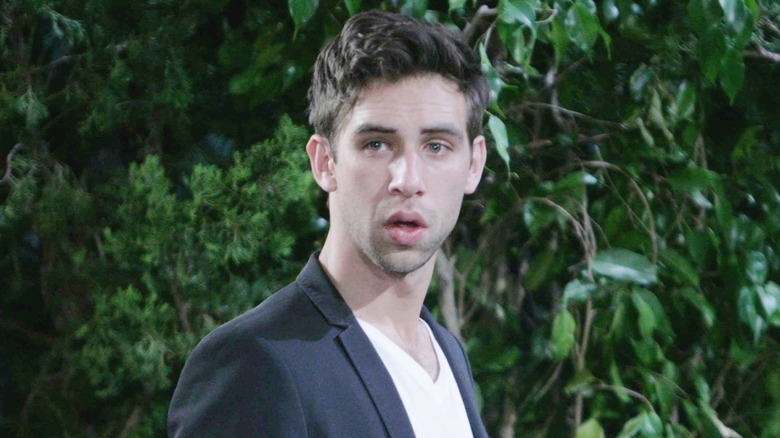 Howard Wise/jpistudios.com
"Days of Our Lives" is at it again with casting past actors in new roles on the soap, and this time it's Blake Berris that is getting another chance. The new "Days" trailer was released at the Day of Days promotional event on October 21, 2023, and there were spoilers, scandals, and bombshells galore. One of the most shocking twists was that Berris will be returning to Salem sometime soon, but he won't be continuing Nick Fallon's reign of terror.
Berris originated the role of Nick Fallon in 2006 and was on-and-off until the character's death in 2014. However, no one ever really stays dead in Salem, so Nick was brought back from the dead for one night on Halloween in 2021, and he made an appearance in Hell with Marlena (Deidre Hall), Kayla (Mary Beth Evans), and Kate (Lauren Koslow) in 2023. Now, the actor is coming back as Everett, a brand new character with lots of trouble to stir up for Salem's finest.
Everett goes after two established couples
Blake Berris returning to "Days" as a new character means new drama for Salem's residents, and we are here for it. Per the "Days of Our Lives" trailer for the new season, Berris will play Everett, a mysterious newcomer who just happens to be Jada Hunter's (Elia Cantu) ex-husband. But she's not the only woman in Salem who he has ties to; Everett shows up at Stephanie Johnson's (Abigail Klein) door and tells her that he's been searching for her.
Since Jada and Stephanie are both in committed relationships, their shared ex showing up in town could cause some trouble. Jada and Rafe (Galen Gering) have been steady recently, but learning she's been married before might make Rafe reevaluate his feelings. Stephanie and Chad (Billy Flynn) are obviously in love, but they've hit a rough patch as things have turned more serious. Everett might just provide the comfort that Stephanie is so desperately seeking. Whichever way his new storyline goes, we are excited to have Berris back on the canvas and can't wait to see what happens next.