All The Characters The Devil Brought Back From The Dead On Days Of Our Lives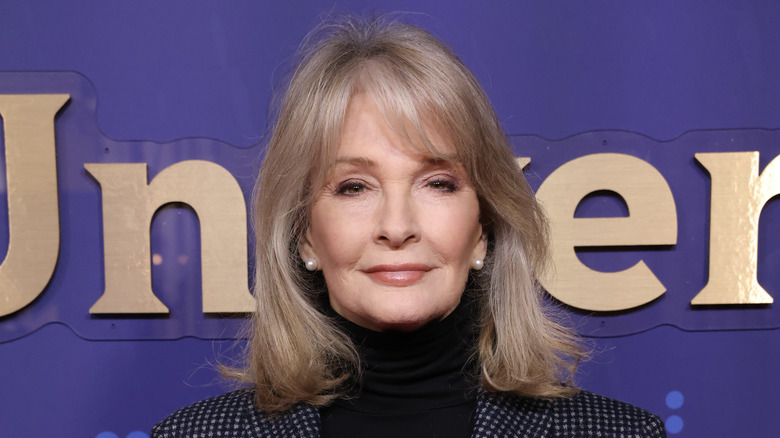 Rodin Eckenroth/Getty Images
"Days of Our Lives" fans have seen some wild storylines over the years, including beloved character Marlena Evans (Deidre Hall) being possessed by the devil and eventually raising some of Salem's most devious characters from the dead. Marlena's possession was a huge storyline when it started in 1994. It began when Salem's biggest villain, Stefano DiMera (Joseph Mascolo), tried to hypnotize Marlena in hopes of tricking her into falling in love with him. The hypnosis didn't work the way Stefano had wanted. However, it did open up Marlena to demonic possession. Marlena started to feel strange in her own body, and it wasn't long before fans realized something wasn't right. It appeared that Marlena may have been having mental health problems after she was seen acting suspicious and paranoid, but things soon took a dark turn.
The spooky storyline saw Marlena transforming shapes, levitating off her bed, making gruff and growling sounds and voices, and seeing through glowing yellow eyes. Marlena was eventually saved by the love of her life, John Black (Drake Hogestyn), but decades later, the devil returned to cause chaos for her and her loved ones yet again. This time he had plenty of help.
Charlie Dale returned from the dead on Halloween 2021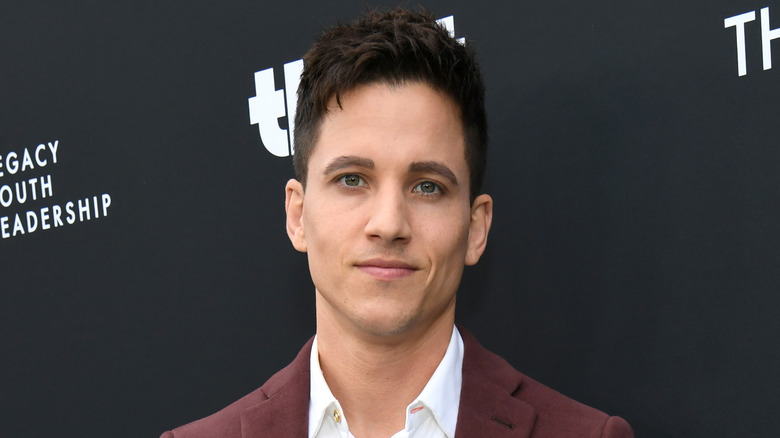 Jon Kopaloff/Getty Images
In 2021, Marlena Evans found herself battling a demonic possession yet again. The devil had found a way to manipulate the fan-favorite character, and this time there was no limit to what he would do to hurt the people of Salem. On Halloween, a possessed Marlena was seen wearing a kitschy red devil costume while roaming through the Salem cemetery. "Days of Our Lives" viewers then watched her raise Charlie Dale (Mike Manning) from his grave. Prior to his return from the dead, Charlie was revealed to be the son of Ava Vitali (Tamara Braun) and half-brother to Tripp Johnson (Lucas Adams). Charlie admitted to raping Allie Horton (Lindsay Arnold), resulting in a pregnancy, and was later shot and killed by Jan Spears (Heather Lindell).
Upon resurrecting him, the possessed Marlena heard Allie reveal that she didn't believe in the supernatural. Marlena then asked Charlie to teach Allie a lesson. He thanked the devil for bringing him back and then set out to spook Allie and Tripp. Charlie's undead attack shocked the couple, who eventually fought him off with a baseball bat. The ordeal was traumatizing for Allie, who was still processing and healing from her other encounters with Charlie.
If you or anyone you know has been a victim of sexual assault, help is available. Visit the Rape, Abuse & Incest National Network website or contact RAINN's National Helpline at 1-800-656-HOPE (4673).
Deimos Kiriakis returned to seek revenge on his killer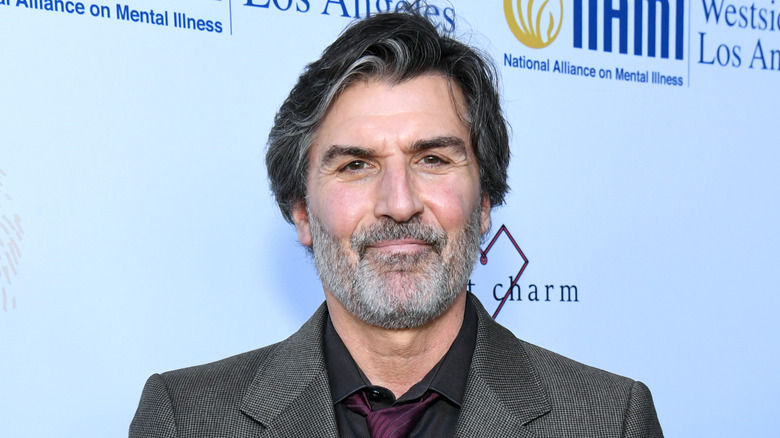 Jon Kopaloff/Getty Images
After bringing back Charlie Dale, the devil living inside Marlena Evans' body didn't stop there. The demon also opted to bring Deimos Kiriakis (Vincent Irizarry) back to the land of the living. During his time on "Days of Our Lives," Deimos made several enemies, including his brother Victor Kiriakis (John Aniston). However, upon being resurrected on Halloween, Deimos set his sights on the woman who took his life, Nicole Walker (Arianne Zucker). Deimos and Nicole were once in love, but after finding out about his devious deeds and then being drugged at a party with several other Salemites, Nicole took matters into her own hands. She stabbed Deimos to death, kicking off a "Days" murder mystery that eventually sent Nicole fleeing Salem and getting blackmailed by Brady Black (Eric Martsolf).
Upon his return, Deimos immediately went to visit his former fiance, whom he found at work. Nicole was shocked to see Deimos, and her first thought was that Dr. Rolf had brought him back to life with his serum. However, Deimos quickly confirmed that wasn't the case, and Nicole began to question reality. She used scissors to stab Deimos, who fell to the ground. She called Rafe Hernandez (Galen Gering) for help, but when he got there, he didn't find a body or any evidence of Nicole's struggle with her late lover.
Nick Fallon returned to visit Gabi Hernandez on Halloween night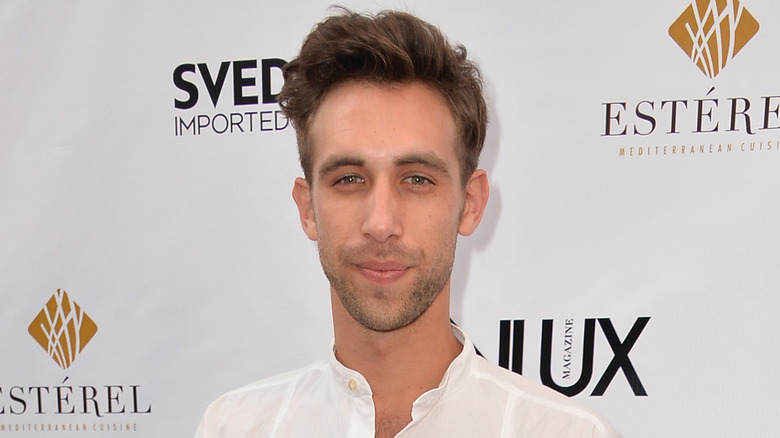 Alberto E. Rodriguez/Getty Images
Avid "Days of Our Lives" watchers were likely stunned to see a possessed Marlena Evans also help Nick Fallon (Blake Berris) rise from his grave. Nick caused a lot of trouble during his time in Salem, including creating conflict between his one-time wife, Gabi Hernandez (Camila Banus), and the father of her daughter Will Horton (Chandler Massey). However, things went from bad to worse when Nick begged Gabi for another chance, and the situation got physical. Nick and Gabi ended up arguing in a secluded wooded area before he attacked her, and she was forced to defend herself by hitting him in the head with a large rock. Gabi believed she had killed Nick and called Sami Brady (Alison Sweeney) and Kate Roberts (Lauren Koslow) for help. The trio then pushed Nick's body into the river and watched it float away. However, Nick later returned to Salem, and Gabi was so afraid of what he might do to her that she shot and killed him.
When the devil resurrected Nick on Halloween 2021, he was sent to pay a visit to Gabi, wanting to seek revenge on the woman who took his life. Nick made himself known to Gabi and her boyfriend at the time, Jake DiMera (Brandon Barash). He attempted to get Jake to join him in the afterlife, but Gabi made quick work of killing Nick yet again.
The devil used Andre DiMera to torment Ben and Johnny in 2022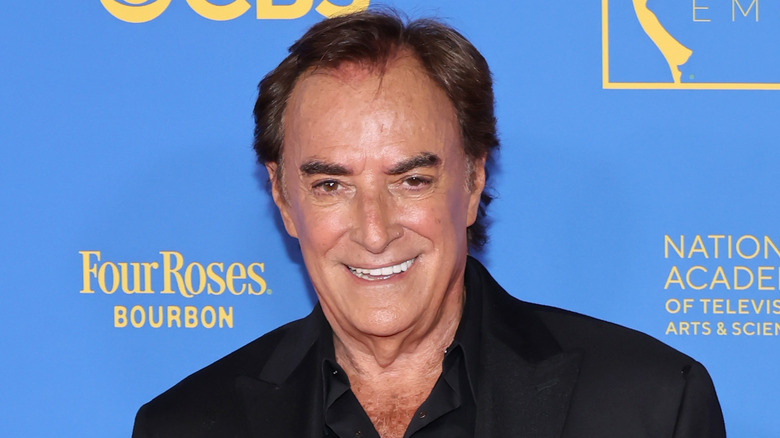 Amy Sussman/Getty Images
During the devil's reign of terror on "Days of Our Lives," he desperately wanted to get his hands on Ciara Brady (Victoria Konefal) and Ben Weston's (Robert Scott Wilson) child. At one point, the devil even manifested the return of the late Andre DiMera (Thaao Penghlis) to do some of the dirty work for him. Andre was a known Salem villain, and during his life, he did a lot of despicable things — such as keeping his cousin Tony DiMera hostage on a remote island for 20 years and taking over his identity.
The devil had Andre hold Ben hostage in the DiMera crypt alongside Johnny DiMera (Carson Boatman). Andre tried to get Ben to snap back into his old serial killer ways and work for the side of darkness, but he refused. Thankfully, before things could go much further, Johnny's father, EJ DiMera (Dan Feuerriegel), burst in to save the day. Andre tried to save himself by claiming he was Tony DiMera, who the devil was possessing. However, EJ's mother, Susan Banks (Stacy Haiduk), knew better than to believe his lies and stabbed Andre in the back before watching him turn to ashes.
The devil also helped other dead characters return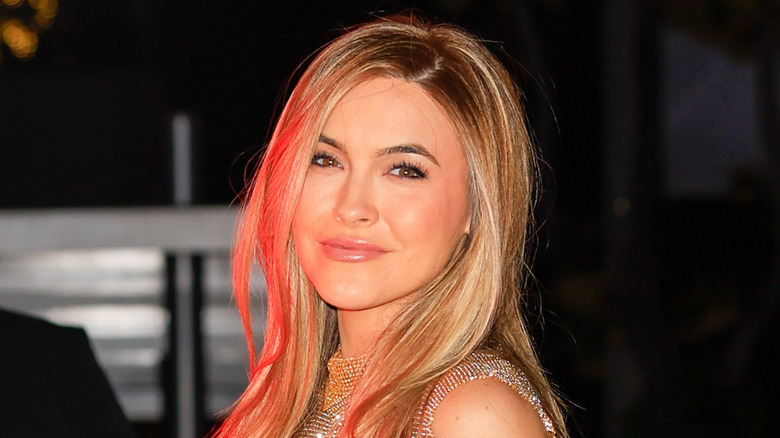 Rachpoot/bauer-griffin/Getty Images
In 2023, the devil was hard at work again when Marlena Evans, Kate Roberts, and Kayla Brady were all presumed dead due to an illness they suffered after being subjected to a deadly toxin. The three women were seen in what appeared to be heaven when Susan Banks greeted them. Marlena was happy to see her friend again, but she wasn't the only one who had a ghostly encounter. Kayla was stunned to see her longtime friend Adrienne Kiriakis (Judi Evans) come to meet her in the afterlife, and the two had an emotional reunion. Shortly after, Kate was met with one of her former enemies, Jordan Ridgeway (Chrishell Stause), who told her that she was in danger of going to hell.
Eventually, Kate, Marlena, and Kayla reunited and figured out that something didn't seem right. Suddenly, Nick Fallon popped up and revealed that the trio had signed their souls away. The women tried to figure out a way to get out of the situation when the late Jake DiMera appeared to them, revealing that the devil couldn't take the three friends to hell because they weren't really dead. From there, it was discovered that their bodies had been cryogenically frozen.
Although the devil seems to be tamed for now, "Days of Our Lives" fans know that he could return to cause chaos at any time.