Who Is Michael Rapaport?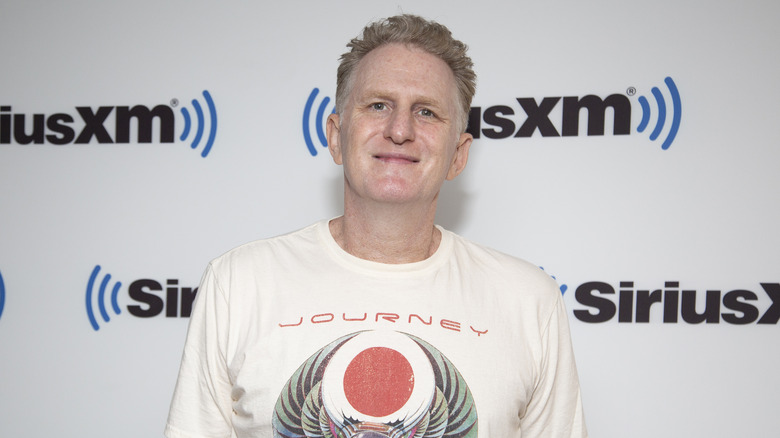 Santiago Felipe/Getty Images
Michael Rapaport is an actor whose face may look familiar, but one you can't quite place. Maybe this is because he has made over 100 appearances across film and television, with a career spanning back to the 1990s. The New York native is best known for starring in hits such as "Higher Learning," Netflix's "Atypical," and "Prison Break."
But Rapaport's larger-than-life personality has made him even more popular off-screen. With an engaged following on social media, he has become an internet personality in his own right. Often a leading voice on various topics — from sports to politics — the comedian isn't afraid to say what's on his mind. This has led the "king of trash talk" to be embroiled in several scandals.
With such a title, it's no wonder that Rapaport was being considered to replace Wendy Williams as the designated celebrity gossip. He is constantly up-to-date with entertainment happenings as a dedicated fan of the New York Knicks and the "Real Housewives" franchise. As such, Rapaport has frequently come to blows with other public entities. Just a few of his notable feuds include the entertainment empire Barstool Sports, NBA player Kevin Durant, and even Real Housewife Kenya Moore.
Michael Rapaport has had a long, controversial career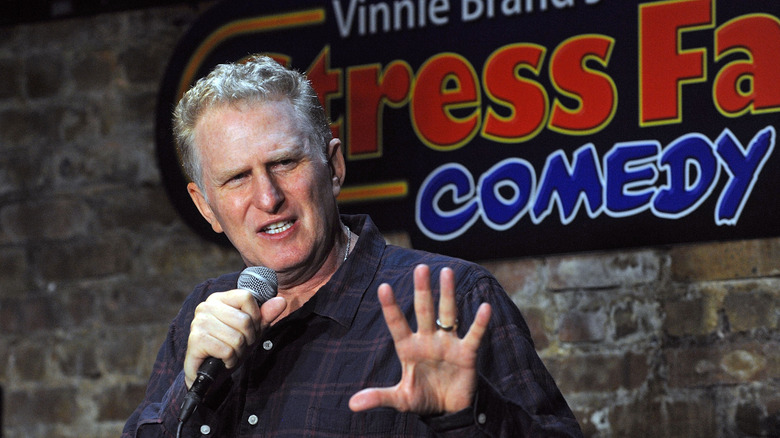 Bobby Bank/Getty Images
Michael Rapaport began his career as a stand-up comedian in his teens, after his dreams of becoming a pro basketball player were crushed. In 1992, he made his on-screen debut in "Zebrahead," and officially entered the ranks as an actor. Retaining his love for sports decades on, Rapaport is now known as an outspoken entertainment host.
As a veteran comedian, Rapaport is unafraid of being an offensive public figure. He is just one of several old-school comedians who have come forward with criticism of political correctness. Steve Harvey famously admitted that he quit doing stand-up comedy due to concerns about offensive jokes. Meanwhile, Rapaport has famously called for audiences to cancel him and remains outspoken on his social media and podcast series. However, his career as a podcaster at Barstool Sports was short-lived after he apparently spoke too freely.
Rapaport took to X, the platform formerly known as Twitter, to trash-talk Barstool fans and employees (per The Hollywood Reporter). Shortly after, he was fired by CEO David Portnoy. What ensued after was a months-long war as Rapaport and the Barstool platform publicly went back and forth, eventually leading the actor to file a defamation lawsuit in 2020. The courts eventually ruled in Barstool's favor, and Rapaport signed with iHeartRadio for his new podcast series "I Am Rapaport."
Michael Rapaport's enemies range from reality TV to the NBA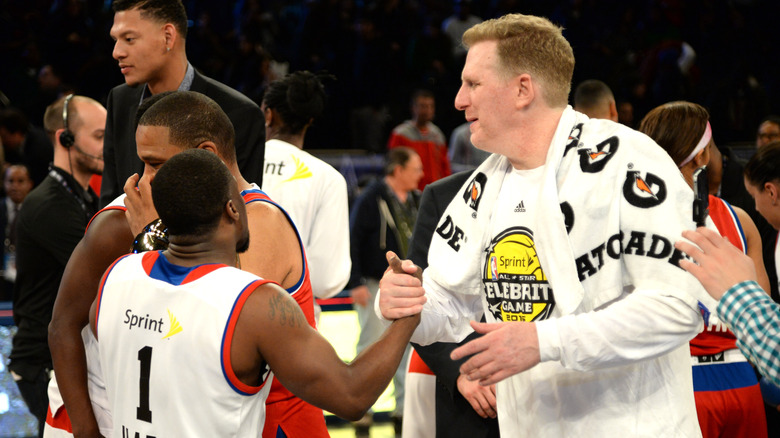 Kevin Mazur/Getty Images
As a major sports fan, Michael Rapaport holds personal grudges with NBA players themselves. The "Deep Blue Sea" actor has exchanged heated words with players Kevin Durant, Lebron James, and fellow Knicks fan Spike Lee. Rapaport told "The Breakfast Club" that James even refused to take pictures with his children due to their personal problems (per BET). Meanwhile, his trading of insults with Durant landed the pro baller a $50,000 fine from the NBA for offensive language (via the New York Times).
On the opposite end lies his love for the "Real Housewives" franchise. As a loyal Bravo fan, Rapaport has been invited to moderate discussions alongside Andy Cohen on "Watch What Happens Live." In one appearance, Rapaport had a tense face-off with Atlanta housewife Kenya Moore. Rapaport had already made his opinion about Moore known on X — but when they sat down in person on WWHL, the veteran actor didn't let up (per BravoTV).
Audiences didn't take well to Rapaport's comments about Moore's appearance and claimed his following posts on social media were also racially motivated. Always one to double-down, Rapaport wouldn't apologize: "I started talking about the fact that her ankles were ashy when she tried me. I had to do it," he recalled on the Wendy Williams Show (per OK Magazine). "... For me, as a Housewives fan, their pain is our pleasure. It makes for great TV."