Days Of Our Lives Spoilers For The Week Of 10/30: Stephanie & Kayla Cast A Spell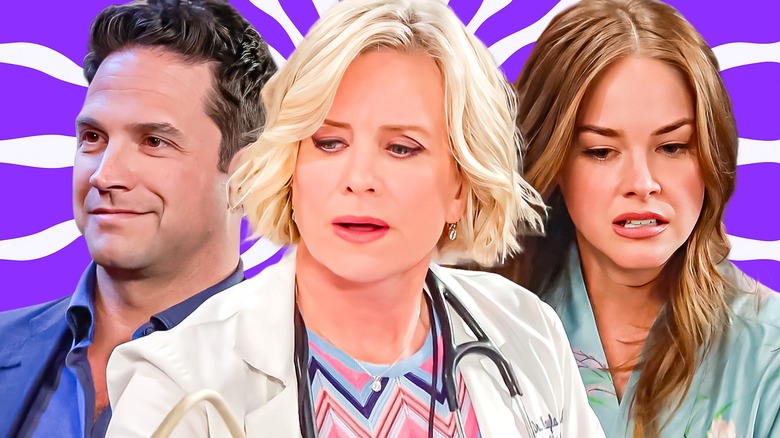 Static Media / Shutterstock
It's Halloween week in Salem, which means that something wicked this way comes — and he looks awfully familiar. With the release of the winter trailer for "Days of Our Lives," several twists and turns were revealed for the upcoming episodes, including baby switches, multiple marriages, and a mysterious new character with ties to two of the women in town.
Aside from these tantalizing storylines, viewers can expect to see Marlena's concern for one of her patients, the build-up to Nicole and EJ's highly-anticipated wedding, spooky antics on Halloween, and Gabi and Stefan making moves to secure their place at Dimera. Currently, the biggest stories on the show are the arrival of a new character, Everett, Sarah and Xander's messy custody battle, and the revelation that Xander is Victor's unacknowledged son, not Alex.
For viewers who are curious, here's what is going to happen on "Days of Our Lives" the week of October 30, 2023.
Someone from Stephanie's past makes an unexpected return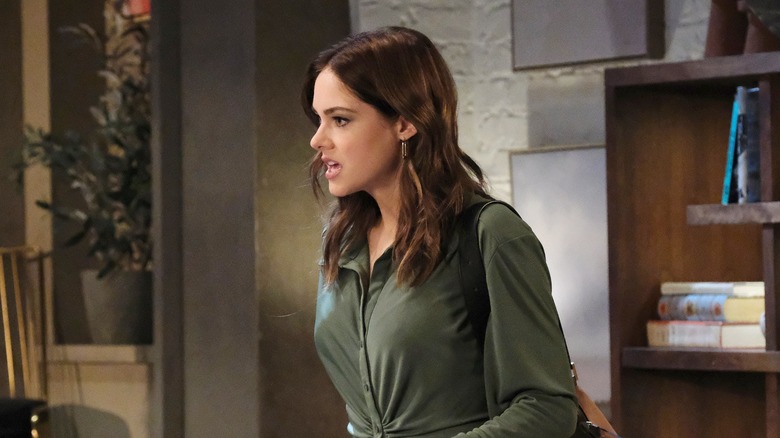 XJJohnson/jpistudios.com
Stephanie and Kayla conjure up a spell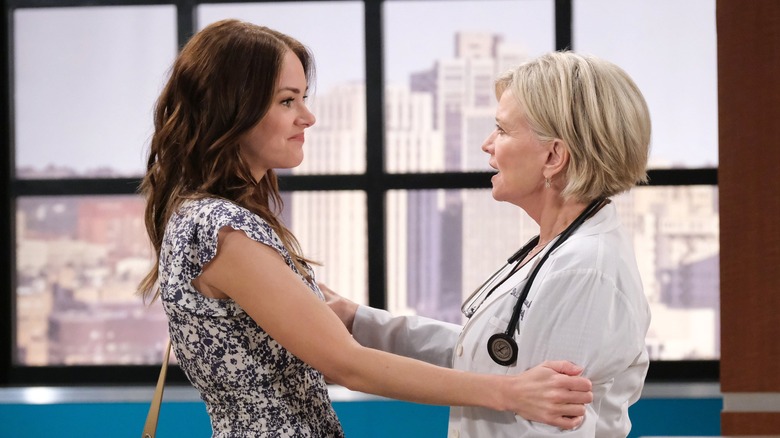 XJJohnson/jpistudios.com
Halloween is always a major event in Salem, so on Tuesday, October 31, Stephanie and Kayla get into the spooky spirit and conjure up a spell. Stephanie and Chad have been growing apart ever since they started to feel the expectation of marriage put upon them, and Kayla's the one who started the conversation about it in the first place. Since she doesn't want her daughter to be heartbroken, perhaps Kayla will take it upon herself to concoct a love spell to make sure Chad stays with Stephanie forever.
Gabi and Stefan devise a blackmail plan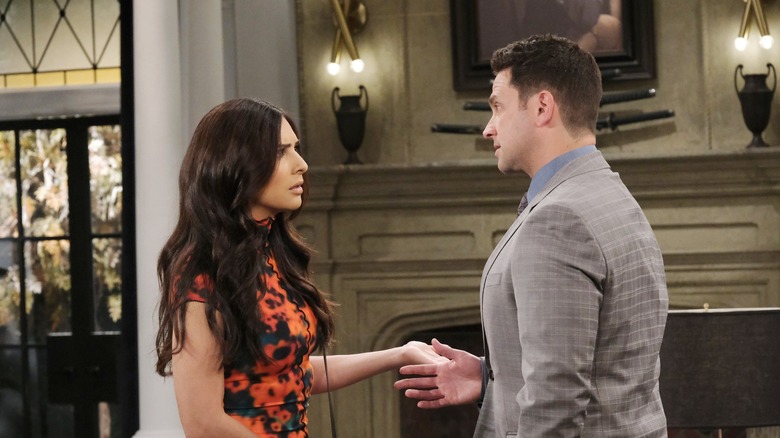 XJJohnson/jpistudios.com
On Wednesday, November 1, Gabi and Stefan work together to come up with a devious plan for blackmail. Since they acquired Dimitri's shares of Dimera, they are now on equal footing with EJ, and looking for more power to overtake him at the company. Enter Kristen; Gabi and Stefan are planning to use her daughter, Rachel, to blackmail Kristen into handing over her shares of the company but knowing Kristen, this plan won't end well. No one messes with her daughter and lives to tell the tale.
News of Nicole and EJ's upcoming nuptials is met with a mixed response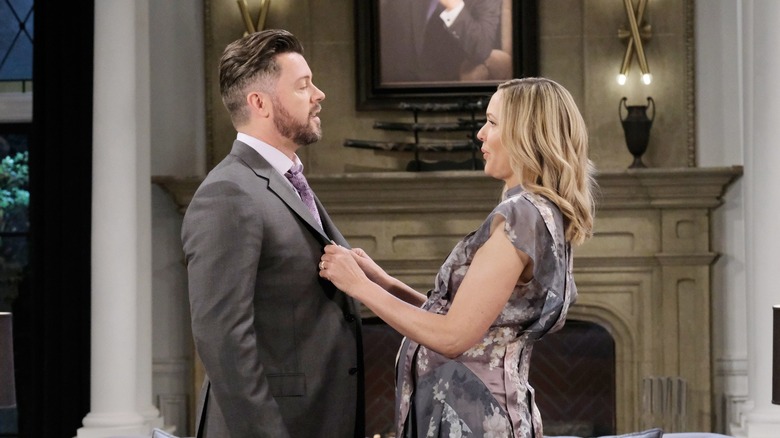 XJJohnson/jpistudios.com
The news of Nicole and EJ's impending wedding does not go down well on Wednesday, November 1. Aside from Eric, who is obviously not happy that Nicole is choosing to spend the rest of her life with EJ, Holly is also not keen on the match. Given EJ's questionable past, it's no wonder that Nicole's daughter would be worried about her, but is her disapproval enough to make her cancel the wedding? After all, it's not a wedding in Salem if a huge bombshell isn't dropped right before the couple says "I do."
Eric admits he has feelings for Nicole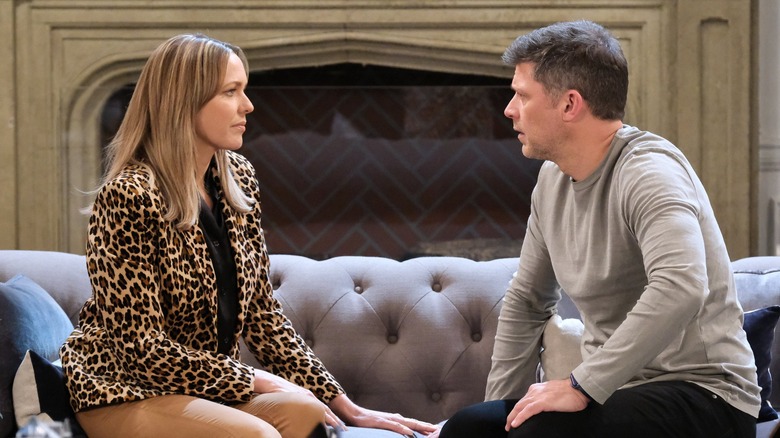 XJJohnson/jpistudios.com
On Thursday, November 2, Eric finally 'fesses up and admits he still has some lingering feelings for Nicole. Eric and Nicole have been on-again-off-again for the better part of 25 years, and that history isn't so easily pushed aside. Even though they are both currently in committed relationships with other people, there are clearly still feelings there, and this week, Eric will finally see that. Will his realization come too late, after Nicole is already married to EJ, or will he be able to stop the wedding and reunite with his lost love?
Holly blurts out her feelings for Johnny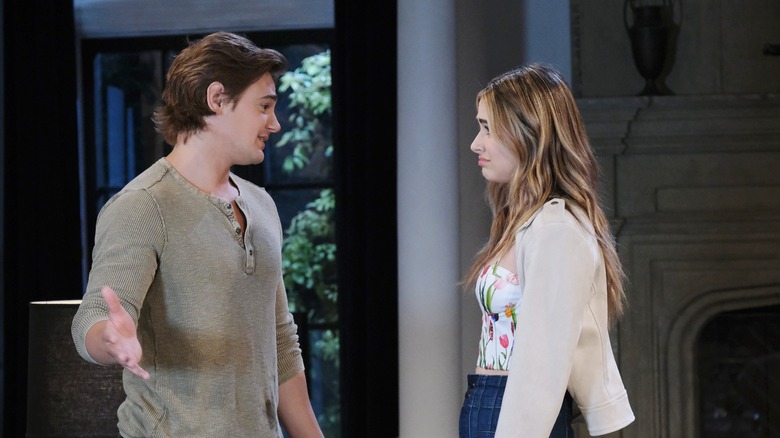 XJJohnson/jpistudios.com
On Friday, November 3, Holly reveals her feelings for Johnny. Holly has been insistent that she's in love with Johnny and that he feels the same way, even though he's just reunited with his ex, Chanel. Despite the fact that he's now taken, Holly is confident that Johnny will reciprocate her feelings once he gets away from Chanel and gets to know her more. When she tells him that she's in love with him, will Johnny take it well, or turn Nicole's daughter down flat?