Hallmark's Nikki DeLoach Got Closer To Britney Spears Than We Thought In Her Disney Days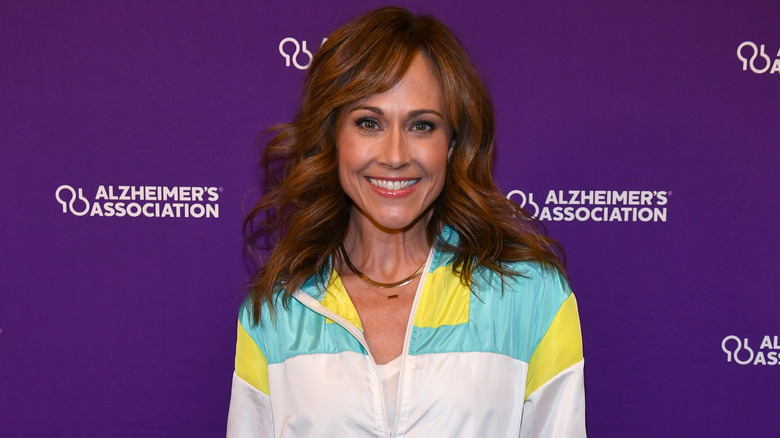 Jason Davis/Getty Images
Nikki DeLoach might be best known for her roles in Hallmark films and TV series, but at one point, the world knew DeLoach as a fringed-out "Mickey Mouse Club" alum and gal pal to a soon-to-be pop icon Britney Spears. The "Lucky" singer's new memoir, "The Woman in Me," details the start of her friendship with DeLoach in the "Mickey Mouse Club" dressing rooms.
"The Mouseketeers quickly split into our own cliques, divided by the dressing rooms that we shared: Christina Aguilera and I were the younger kids, and we shared a dressing room with another girl, Nikki DeLoach," Spears wrote in her book (via Marie Claire Australia). Spears, Aguilera, and DeLoach starred in the children's variety show alongside other up-and-coming megastars like Justin Timberlake, Ryan Gosling, and Tony Lucca.
After the "Mickey Mouse Club" revival ended in 1994, DeLoach and Spears remained friends as they both ventured into the world of girl pop groups — with a televised MTV sleepover complete with a sing-along for good measure.
Nikki and Britney were friends and, at one point, potential bandmates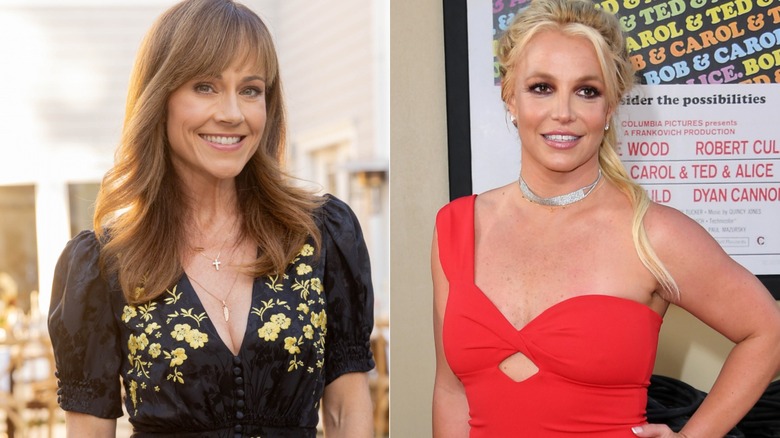 Emma Mcintyre & Steve Granitz/Getty & undefined
"Awkward" actor Nikki DeLoach traveled back in time to the 1990s in a 2012 interview with MTV, recalling, "Britney and I were definitely friends back then. She was always so great and so unaffected by her huge fame — just a sweet, amazing person. For her, hanging out with girls at a sleepover thing — even on camera — was just fun."
The on-camera sleepover in question was an MTV special that aired after Spears injured her leg and was unable to attend the 1999 Grammy Awards (via YouTube). Instead, Spears invited her closest gal pals — one of whom was Nikki DeLoach — over to her house for a night of pajama-clad hangs, junk food (Spears' favorite? Cheetos and Doritos), and a Lauryn Hill sing-along.
DeLoach and Spears even came close to performing in an all-girl pop group called Innosense together, though it ultimately didn't work out. "[Britney Spears] was on board for a little while, but then went off and did her own thing," DeLoach told MTV. Though the two "Mickey Mouse Clubhouse" alums eventually went their separate ways to pursue their own careers, DeLoach is open to the idea of a reunion, telling MTV, "I haven't spoken to her in a long time, but it would be great to see her and catch up."