The Exclusive Invite Kate Middleton Turned Down Before Prince William Proposed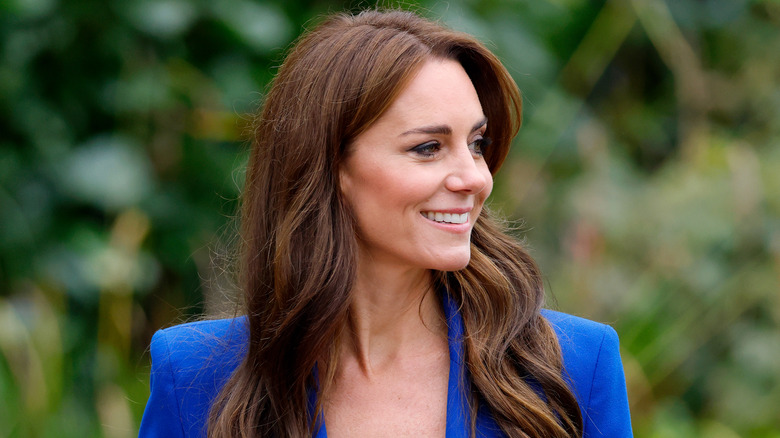 Max Mumby/indigo/Getty Images
William and Catherine, Prince and Princess of Wales, have been gracing the headlines as a unit for so many years now, that it's sometimes hard to remember a time when they weren't the famous royal couple that they are today. But Prince William and Kate Middleton actually dated for several years before they decided to tie the knot in what is now a world-famous wedding ceremony. During those dating years, there were traditions and rules regarding what royal events Kate could and could not take part in as the girlfriend of the Prince, rather than a fiancée or wife. 
While we "regular" folks might often invite a serious girlfriend or boyfriend to major family events like holiday celebrations, it's not quite so simple when you're a member of the royal family. In fact, when Queen Elizabeth II invited Kate to join the family for their annual Christmas celebrations at Sandringham back in 2006 before Prince William and Kate were engaged, it broke a longstanding royal tradition. Never before had Queen Elizabeth allowed a girlfriend or boyfriend of a member of the royal family an invitation.     
According to royal biographer Robert Lacey, author of the book "Battle of Brothers," Kate turned down this landmark offer by the then-Queen (via Express). But why would she have done so? 
Why would Kate Middleton turn down an invite from Queen Elizabeth?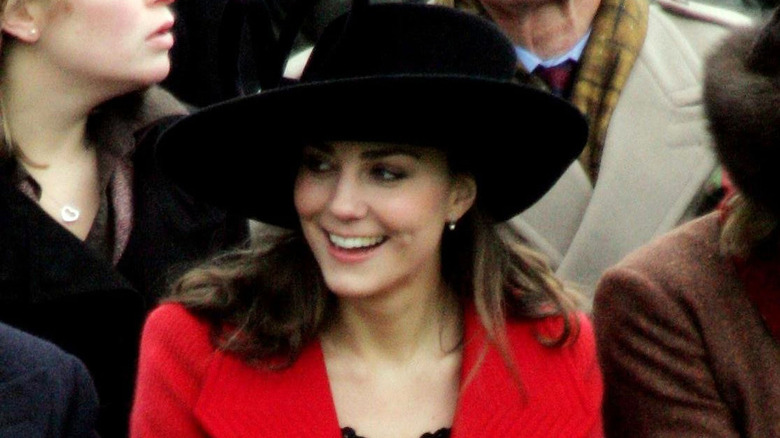 Anwar Hussein Collection/rota/Getty Images
As Robert Lacey explains in his book "Battle of Brothers," Kate Middleton — now Catherine, Princess of Wales — who had been dating William, Prince of Wales, for about five years at the time of the tradition-breaking Christmas invitation, turned down the opportunity to join the royal family at Sandringham because she did not yet have a ring on her finger (via Express). She was well aware that Prince William and his family would be breaking tradition to include her in their holiday, and she wanted to wait until she was an official member of the family to respect the long-held rules.  
"She would go to Sandringham on Christmas Day only when she was engaged and had a ring to prove it," Lacey to the outlet. And this was far from the only time that Kate has been mindful of respecting royal traditions, even in the face of an ever-modernizing royal family.
The ring that Prince William would eventually give to his beloved when he proposed in Kenya in 2010 was itself a tradition; it was in fact the very same iconic sapphire and diamond ring that had been Princess Diana's engagement ring. And also in keeping with tradition, Willam and Kate received official permission to marry from Queen Elizabeth II herself. The Queen's formal announcement read that she consented to the union of  "Our Most Dearly Beloved Grandson Prince William Arthur Philip Louis of Wales, K.G. and Our Trusty and Well-beloved Catherine Elizabeth Middleton" (via Royal.UK). 
Other traditions Kate Middleton has visibly honored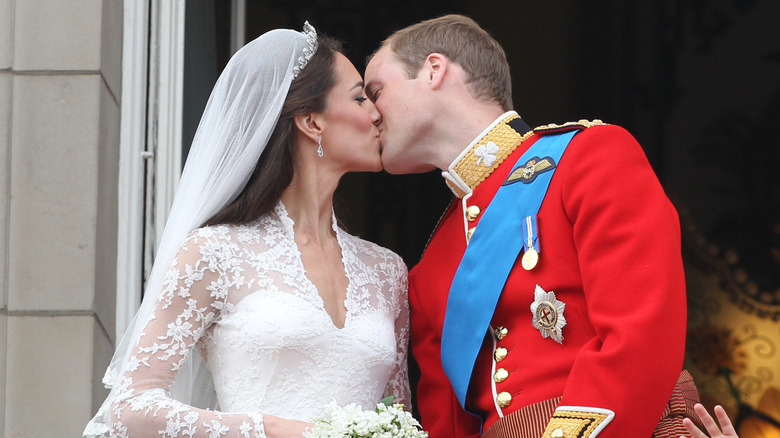 Anwar Hussein/Getty Images
When William and Catherine, Prince and Princess of Wales, finally tied the knot on April 29, 2011, in what has become a world-famous event, the couple chose to follow some notable traditions, even when it came to very personal moments. 
For instance, while it is not forbidden, it is uncommon for royal couples to share their first public kiss in church after their vows as most non-royal couples do. This is simply because some feel it is unseemly to kiss inside a church, as it is a holy place, especially for royals since they are meant to always embody dignified and proper behavior. Instead, it has become common for royal couples to share their first public kiss on the balcony of Buckingham Palace, which is exactly what William and Kate did on their big day. The only deviation? They kissed twice.  
Recently resurfaced footage of the newly-minted royal couple reveals that after William and Kate shared their first public kiss as husband and wife in front of cheering crowds, William leaned in and said to his new bride, "Shall we do one more?" After which, the two shared a second public kiss, much to the joy of the applauding public (via People). We think it's safe to say that Kate's choices to respect royal traditions have landed her in a positive spotlight.