Why Kelly Ripa Hated Seeing Dazed And Confused's Parker Posey At Auditions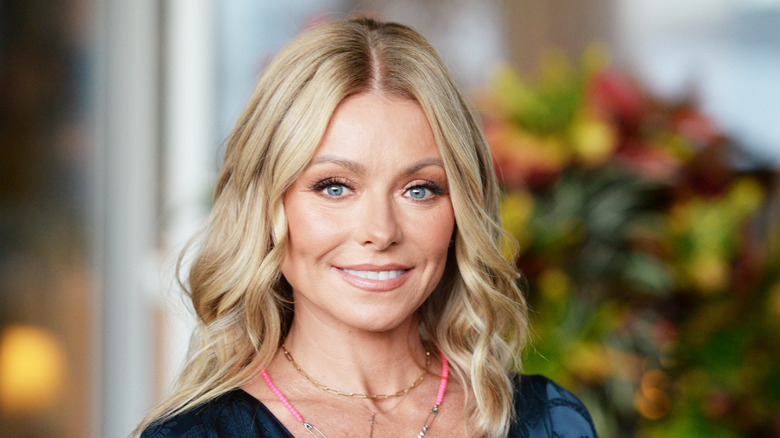 Vivien Killilea/Getty Images
Kelly Ripa, the trimmed and toned TV star we know and love today, was once angling for a very different position in Hollywood. It's easy to forget that Ripa was a soap opera darling before becoming talk show royalty, playing the edgy Hayley Vaughn for over a decade on "All My Children." She also dipped her toe into movies, appearing in the late '90s drama "Marvin's Room." Unfortunately, the competition at the time was fierce, and Ripa had one arch nemesis in particular.
"I lost to Parker Posey all the time. Parker Posey and I were like the two weird girls. We would audition for the weird girl roles, and she always got the role," Ripa recalled on her podcast, "Let's Talk Off Camera." For the uninitiated, Posey was Darla in the cult hit "Dazed and Confused," a high school senior who seems to take a bit too much pleasure in hazing her younger peers. In her memoir, "You're on an Airplane," Posey referred to her as a "bad girl, but cool" (via The Wrap). 
The actor went on to appear in indies and blockbusters alike, from "SubUrbia" to "You've Got Mail." Ripa acknowledged that if Posey turned up at an audition, she would instantly know, "Now she's gonna get it and I'm just gonna walk away." The "LIVE with Kelly and Mark" host didn't offer any hints about which films she was turned down for, but it sounds like it was a regular occurrence.
The TV had a rough time with auditions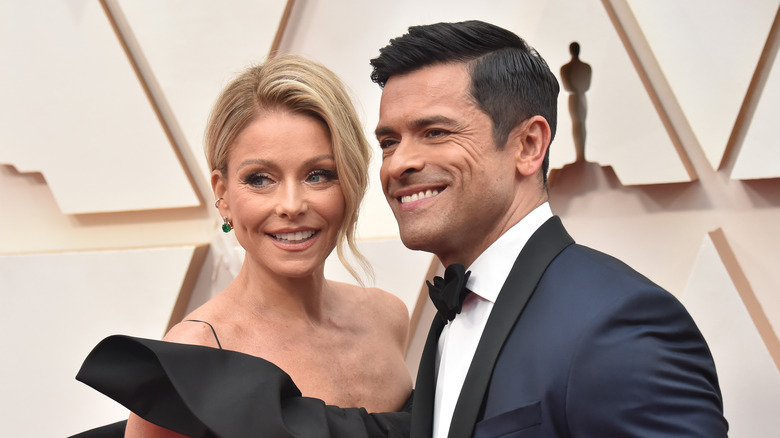 Jeff Kravitz/Getty Images
Two of Kelly Ripa's children, Michael and Lola Consuelos, joined her on the podcast to ask some tough questions. One of them was if there were any roles she tried out for and didn't get when she was young and hungry in Hollywood. "Yeah, like, all of them," Ripa quipped in response. After she rose to soap opera fame with "All My Children," the talk show icon went through: "A series of 'Nos'. It was a parade of 'Nos.'"
Certain directors, such as the legendary Spike Lee, turned her down repeatedly at auditions. He would often cross her name off the list simply upon laying eyes on her. However, prospective directors weren't the only ones preventing the actor from racking up movie credits. Ripa noted that even when she did manage to get a "yes," it was ultimately up to her bosses at "All My Children" whether she got to do the job.  
And more often than not, they wouldn't let her change her shooting schedule to film something else. Despite a rocky road to fame, Ripa isn't ready to give up on acting entirely. When Lola inquired whether or not we could see the TV host in future films, she didn't reject the idea outright. Both children wholeheartedly encouraged their mom to continue pursuing her dream. Still, Ripa clarified that she wouldn't accept just any old part.
Ripa has threatened to quit Hollywood before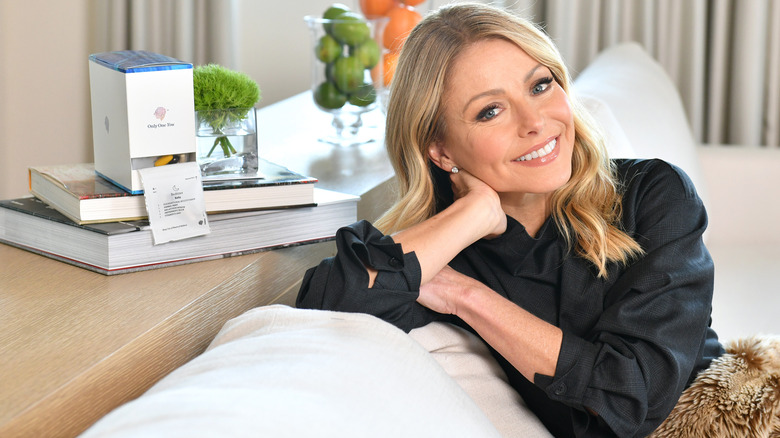 Craig Barritt/Getty Images
For a while, it seemed like neither small nor big screen roles would be on the horizon for Kelly Ripa. On a 2021 episode of "Just B with Bethenny Frankel," Ripa confessed that she was ready to pack it all in for good: "I've been saying that it's time to fold 'em for 20 years. For 20 years I've been saying, 'I can't do it anymore. I can't do it. I'm too old for this crap. I need to find another career. I need to get off camera.'"
The longtime talk show host doesn't just dislike being in front of the camera but everything that goes along with it, too. From having to make appearances at award shows and promotional events to being recognized on the street, Ripa finds it all very difficult. Further speaking to her dislike of being the center of attention, she admitted, "I find my own voice grating, so I apologize to your listeners if they're like, 'This is nails on a chalkboard.' I feel you."
Thankfully for all of her fans, Ripa has yet to say goodbye to television. Hopefully, having her husband, Mark Consuelos, finally sign on as her co-host for "LIVE! With Kelly and Mark" makes the experience of being on camera considerably more tolerable.