The Truth About Kelly Ripa's Daughter, Lola Consuelos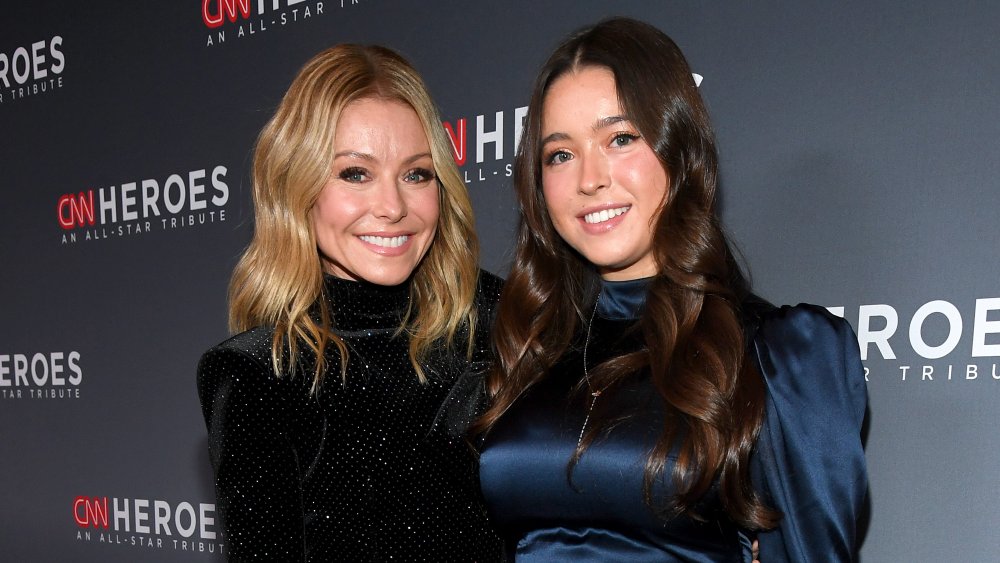 Kevin Mazur/Getty Images
Kelly Ripa and Mark Consuelos are one of those impossibly gorgeous Hollywood couples whose offspring is destined to be just as gorgeous if not more so. In May 2020 they celebrated 24 glorious years of marriage but that didn't stop middle child, and sole daughter, Lola Consuelos from calling them out for being "repulsive" and "thirsty" among many other things. As E! News reports, Consuelos has made quite a name for herself thanks to her damning and wonderfully teenage quips about her folks' everlasting love affair.
In fact, the middle member of the Ripa-Consuelos homestead is a burgeoning star in her own right, thanks to several take-notice appearances on her mother's talk show, Live with Kelly and Ryan, her strong social media presence (which largely consists of putdowns aimed at her parents) and, naturally, those stunning looks gifted to her by two of the biggest and longest-reigning celebs in Hollywood.
College life suits Lola Consuelos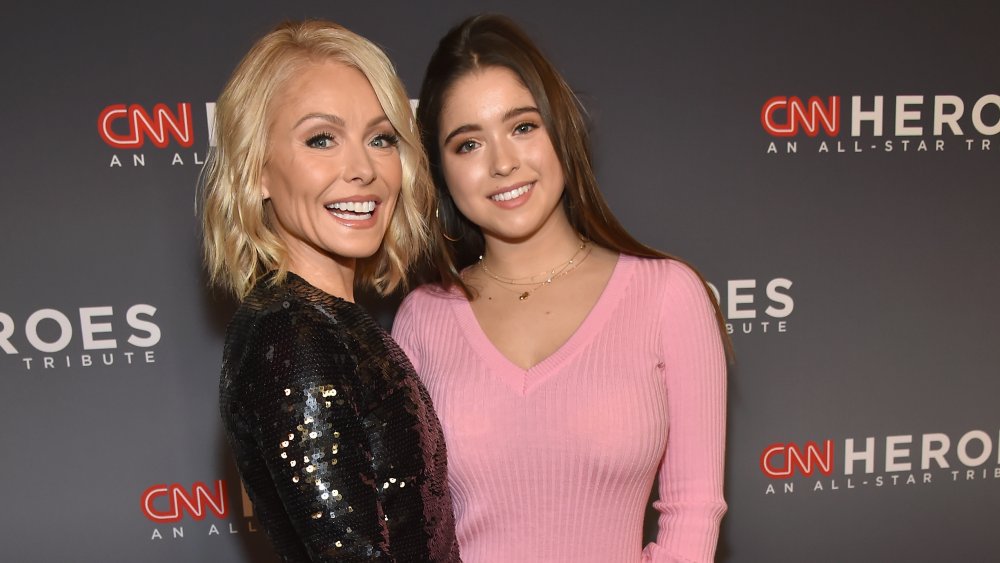 Kevin Mazur/Getty Images
Consuelos is attending New York University, where she's studying music and where her older brother, Michael, previously graduated with a degree in film studies. The middle child was born to go to college, as her mother revealed on an episode of Ripa's show. "When she was a little girl, like, 3 years old, she used to play dorm room in her bedroom," Ripa recalled (via People). However, although the actress and talk show host is glad her daughter is adjusting to college life well, she wishes Consuelos had gone further afield to get the proper experience.
During an interview with On Air With Ryan Seacrest, Ripa admitted it's tougher to get the requisite distance to find yourself when your family lives in the same city. "My main concern was, 'I don't know if you should be this close to home because I don't want you using home like it's your home. I want this to be your experience,'" she explained.
Lola Consuelos is becoming her own person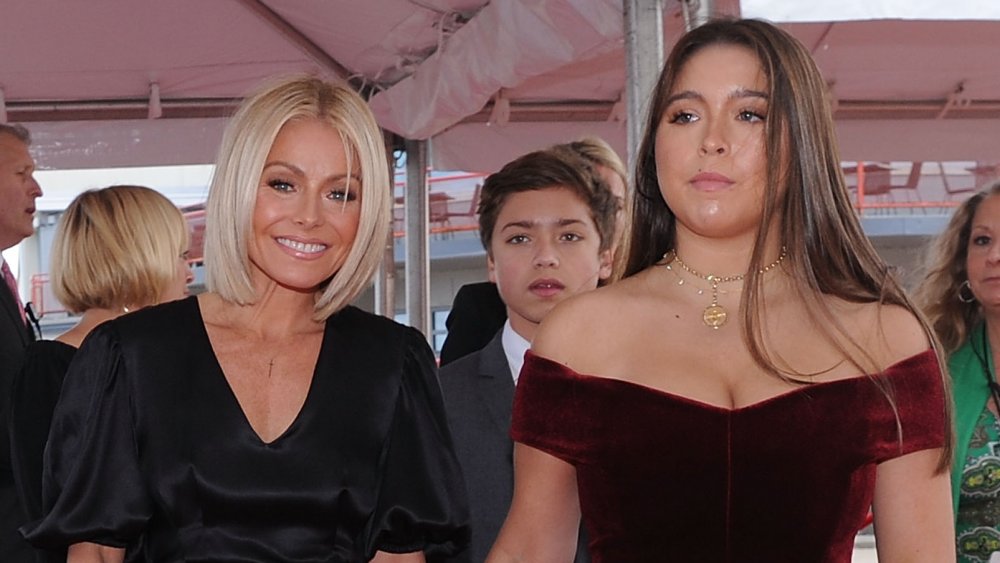 Bobby Bank/Getty Images
Consuelos is fast becoming a celebrity herself thanks to videos of her singing, which are shared frequently to Instagram. She's since removed nearly all of her posts, but USA Today confirms the teenager has a stunning vocal talent. It's clear that Consuelos has no interest in living in her parents' shadow, with both praising her for being her own person. Her father described Consuelos as having "a good head on her shoulders" in an interview with People, during which he and Ripa both heralded her accomplishments.
The middle kid has a long-term boyfriend, named Tarek Fahmy, with whom she attended prom. The couple are going so strong, they took a trip to Egypt together in late 2019, as per People, in another example of how fast Consuelos is growing up. Too fast, in fact, for her mother, who complained during an episode of Live with Kelly and Ryan, "I've blinked and my daughter is 19 years old," (via People).