The NSFW Influence Lisa Vanderpump Had On RHONYC Newbie Brynn Whitfield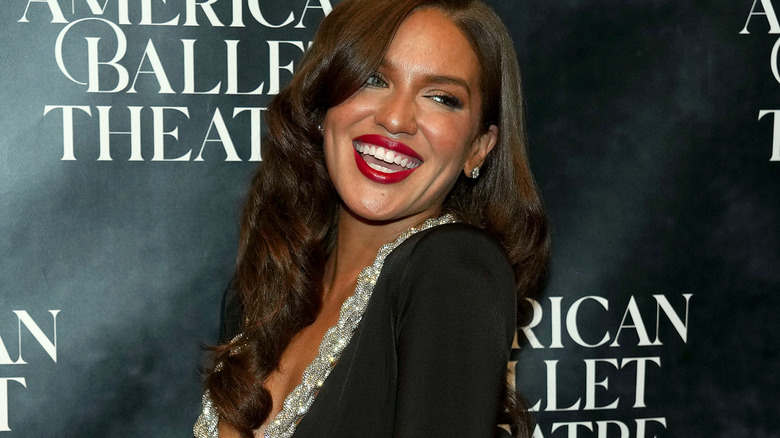 Bennett Raglin/Getty Images
Brynn Whitfield has made quite the splash over at Bravo. As one of the new cast members of the revamped "Real Housewives of New York City," she has garnered a large fanbase and a few critics along the way. Despite the sad details about Whitfield's childhood coming to light on the show, she still showcases her lively personality — and often inappropriate jokes, as well. This has gotten her in trouble, most notably with fellow "Housewife" Erin Lichy, who took offense with Whitfield calling her husband, Abraham, "Abe the Babe" and joking about the couple divorcing at their anniversary soiree. However, now a full-fledged reality star, Whitfield credits friend Lisa Vanderpump for her NSFW approach on camera.
The ladies have a long history together. Whitfield first met Vanderpump through her daughter, Pandora. The two sparked a friendship in their early twenties. Before Whitfield's public relations profession took off, she lived in Los Angeles, trying to make a name for herself. Whitfield credits Vanderpump and her husband, Ken Todd, for allowing her to live with them and even use one of their luxury vehicles for two years until she got on her feet. Now on a new career path, Whitfield is still using that Vanderpump advice that encouraged her to act a little zany on camera.
Lisa Vanderpump motivated Brynn Whitfield to use some racy language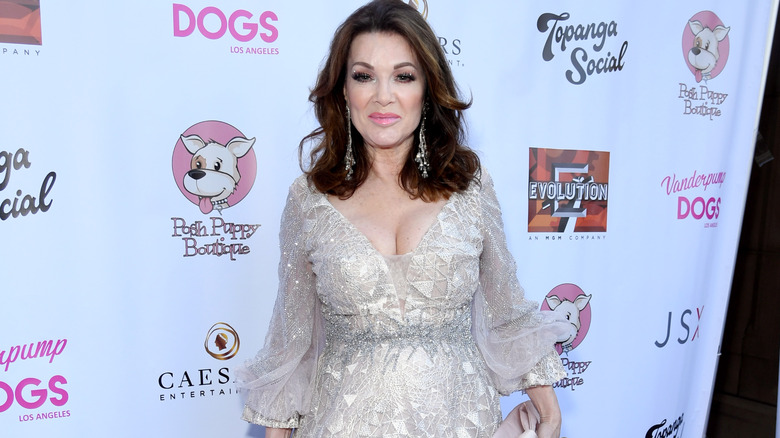 Jc Olivera/Getty Images
Since Lisa Vanderpump made her Bravo debut on "The Real Housewives of Beverly Hills" in 2010 and then her own "Vanderpump Rules" spinoff in 2013, she has become an adored star on the network for her queen-like demeanor and luxury lifestyle. This has rubbed off on newcomer Brynn Whitfield, who sought the restauranteur's wisdom for her own television endeavors. When Vanderpump told Whitfield to be herself on camera and have fun with her new gig, Whitfield took this as meaning to ramp up the sex talk.
"You know, Lisa's always making her innuendos and whatnot, so I was like, you know what? F**k it. I'm just gonna talk about d**k, [make] a couple of jokes!" Whitfield told Page Six in a July 2023 interview. The "innuendos" Whitfield is referring to is Vanderpump's subtle way of speaking about intimacy on camera— because while Vanderpump keeps things classy during filming, the Pump Restaurant owner has never been scared to spice it up a bit.
Vanderpump once tried to get Whitfield on Vanderpump Rules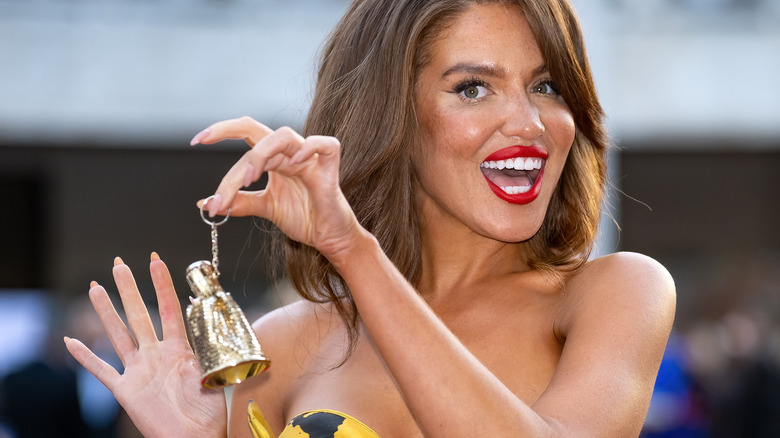 Gilbert Carrasquillo/Getty Images
Before Brynn Whitfield became a Housewife, Lisa Vanderpump tried to get her on "Vanderpump Rules." However, the part-time yoga instructor was happy at her public relations firm and declined the opportunity.
"Actually, back in the day when they were starting Vanderpump Rules, they were like, 'We're starting this show, would you maybe wanna think about being on it?'" Brynn told the "Mention It All" podcast in July 2023. However, Whitfield admitted that she believed such shows were not very becoming at the time and looked down on them. "I got on my high horse, and I was, like, telling Lisa and Pandy, 'I would never do reality TV, that is, like, so trashy,'" the blossoming socialite recalled.
It's clear Whitfield had a change of heart, even if her "RHONY" journey has raised some eyebrows. She feuded with fellow cast member Lizzy Savetsky, which ultimately led to Savetsky's ousting before the show even aired. Whitfield also caught some slack for revealing Ubah Hassan's hush-hush new relationship and stunned fans with more coupling talk with castmate Jenna Lyons. Nevertheless, it seems the Indiana-bred bachelorette means well, having been coached by the best.