Who Is Wade Robson, The Man Britney Spears Cheated On Justin Timberlake With?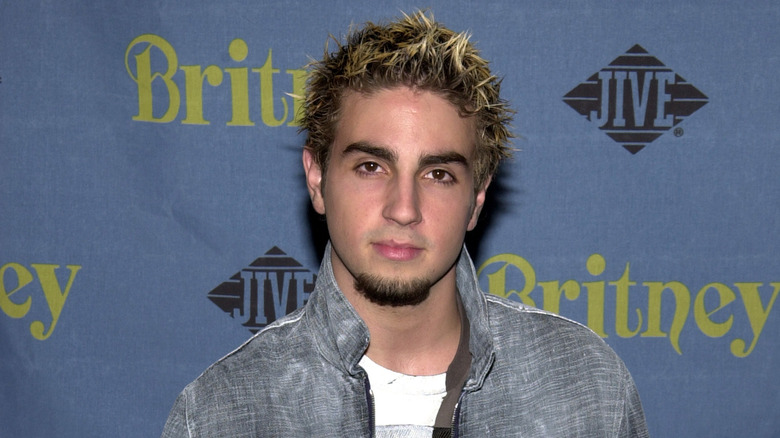 D. Kambouris/Getty Images
This article contains allegations of child abuse. 
Unsurprisingly, Britney Spears' tell-all memoir, "The Woman In Me," uncovered several tragic details about her relationship with Justin Timberlake. Following their 2002 breakup, the "Cry Me A River" singer made it clear that she had been unfaithful to him and proceeded to speak negatively about Spears on multiple occasions. For her part, the pop star was forced to address the cheating allegations during her infamous Barbara Walters interview, noting, "I'm not technically saying he's wrong, but I'm not technically saying he's right either," (via Cosmopolitan). 
At the time, fans speculated that the man Spears had cheated on Timberlake with was none other than Australian choreographer Wade Robson, who had worked with both of them. Everybody remembers Spears' iconic 2001 VMAs performance of "Slave 4 U," where she danced around with a snake, but you might not know that Robson choreographed it. He also collaborated with Spears on her 1999 and 2000 tours and with NSYNC on their "No Strings Attached" tour, alongside choreographing the group's own 2000 VMAs performance.
In 2023, Spears set the record straight about what went down between her and Robson, writing, "We were out one night and we went to a Spanish bar. We danced and danced. I made out with him that night," (via The Sun). For a while, Robson was known as an iconic choreographer who supposedly broke up Spears and Timberlake, but everything changed in 2013 when he accused Michael Jackson of sexually abusing him as a minor.
Wade Robson alleged that Michael Jackson abused him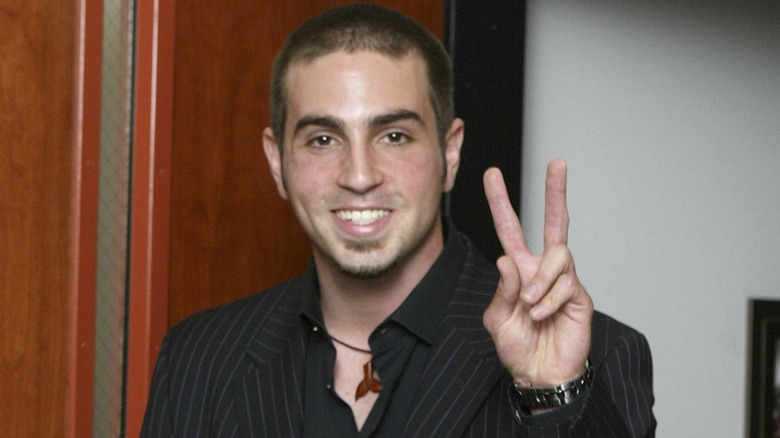 Pool Photographer/Getty Images
In a "CBS Mornings" interview, Wade Robson got candid about the alleged abuse he suffered at the hands of pop star Michael Jackson. Growing up, Robson was a huge fan of the "Thriller" singer, so when he was five, the Australian native entered a dance competition where the winner got the opportunity to meet Jackson. He won, and a delighted Robson got the chance to meet the pop icon and even join him on stage to dance. 
Two years later, Robson met Jackson again, but the choreographer claimed that things instantly changed between them. "He's telling me that we were brought together by God [...] that we were meant to be together [...] that he wanted to be my friend. [...] He thought I was amazing, he thought I was so talented, he thought I was so sweet, and he wanted to spend all of his time with me," Robson recalled. After that second meet-up, Robson claimed that Jackson would frequently fly him out so they could hang out.
Robson's parents even left him alone with Jackson, at his Neverland ranch, for an entire week because the pop icon didn't want to be apart from him, and that's when the sexual abuse supposedly began. In the shocking documentary "Leaving Neverland," Robson admitted, "The abuse didn't feel strange because it was being done by this man that was like a god to me. So much of it was validation for me," (via The Guardian).
The choreographer also dated Michael Jackson's niece
Although Wade Robson went to court with his allegations, the case was ultimately dismissed. It's also interesting to note that when Michael Jackson was tried for similar allegations in 2005, Robson testified on his behalf, claiming no sexual abuse occurred. Robson has complicated ties to the Jackson family, particularly the "Bad" hitmaker's niece, Brandi Jackson, whom he dated for over seven years. Brandi told Billboard that they first met when she was 10, and Robson, after developing a crush on her, asked Michael to set them up, and the King of Pop happily obliged. 
However, their relationship ended when Robson allegedly cheated on her with several women whom he believed would help him get a foothold in the entertainment industry, including Britney Spears, as Brandi revealed on X, formerly known as Twitter. Following the release of "Leaving Neverland," she has vehemently spoken out against Robson and repeatedly debunked his claims about Michael.
In 2004, Robson began hosting his own dance reality competition series, "The Wade Robson Project." He also bagged two Emmys for his choreography work on "So You Think You Can Dance." In 2005, Robson married Amanda Rodriguez, and they welcomed a son, Koa, in 2010. The couple also notably founded the Robson Family Fund" in 2019 to help victims of childhood sexual abuse. However, in 2011, Robson's mental health worsened as he struggled to come to terms with his childhood trauma. As a result, he backed out of several projects including directing "Step Up 4," to focus on therapy.
If you or someone you know may be the victim of child abuse, please contact the Childhelp National Child Abuse Hotline at 1-800-4-A-Child (1-800-422-4453) or contact their live chat services.