The Truth About Matthew Perry's Relationship With His Stepdad Keith Morrison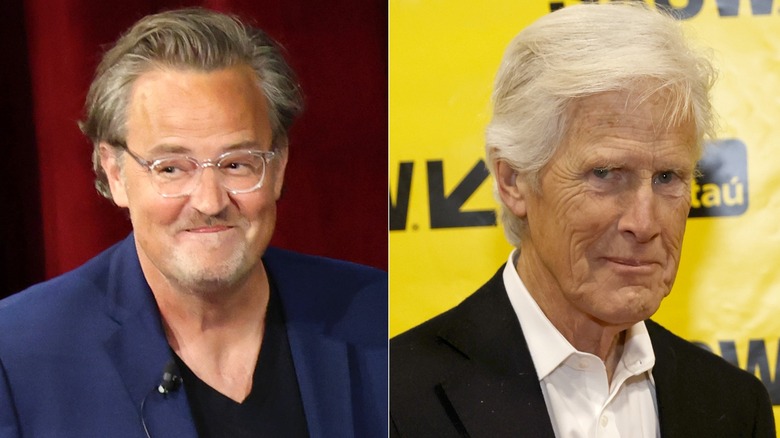 David Livingston & Sean Mathis/Getty Images
The late actor Matthew Perry had spent some time during the last years of his life looking back at his youth, career beginnings, and personal struggles. The "Friends" sitcom star released his book, "Friends, Lovers, and the Big Terrible Thing: A Memoir" in November 2022, not even a full year before his death on October 28, 2023. The actor was found unresponsive in a hot tub at his Los Angeles home, as reported by The Los Angeles Times.
The "Fools Rush In" actor got his start in Hollywood by following in his dad's footsteps, as his father John Bennett Perry was also a famous actor and made a name for himself as the face of the Old Spice brand in ads during the 1970s and 1980s. His dad wasn't his only paternal figure in the public sphere, however. John split from Matthew's mother, Suzanne Langford Perry, soon after Matthew was born, and she later married Keith Morrison, a Canadian "Dateline" correspondent and journalist.
Morrison spoke about his stepson in a 2020 interview with People, recalling how Perry always seemed to light up a room, even as a child. The Emmy Award-winning journalist talked up his stepson's ability to take center stage, even when it came to playing youth sports. "He was extremely, extremely good on the tennis court and very intense," Morrison said of Perry. "He's an intense, talented, focused character. He's very bright. That was always the case as he was growing up."
Keith Morrison's been in Matthew Perry's life since the 1980s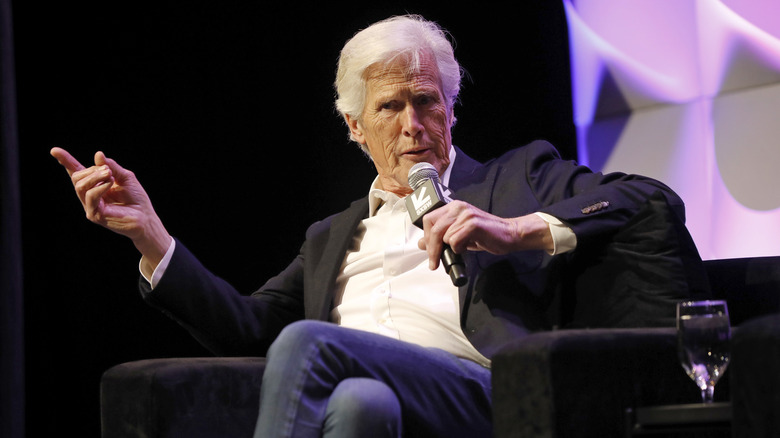 Sean Mathis/Getty Images
Keith Morrison became Matthew Perry's stepfather after he married Suzanne Langford Perry in 1981. Due to Matthew's natural charisma, the "Dateline" journalist said during a 2017 appearance on "Watch What Happens Live" that he did think that Matthew would be famous someday. 
"WWHL" host Andy Cohen dug a little deeper into their relationship, asking Morrison, "What's the best perk about being Matthew's stepdad?" Morrison had a quick response: "Where should I start? There are dozens of them. He's really a very good guy." 
Cohen tried to press Morrison to pick his favorite "Friend" besides Matthew, though the newsman demurred, perhaps staying loyal to Matthew as his number one. He did say that one of the most fabulous gifts he got from his stepson was a car, agreeing with Cohen that Matthew was "very thoughtful."
On October 28, 2023, The Los Angeles Times reported that Matthew's mother, Suzanne, and Keith Morrison had arrived at Matthew's house a few hours after Matthew's death was reported. Our condolences go out to them for their heart-breaking loss, as it's clear from Morrison's previous comments that he thought highly of his stepson.