How Matthew Perry Described Former Flame Natasha Gregson Wagner In His Bombshell Memoir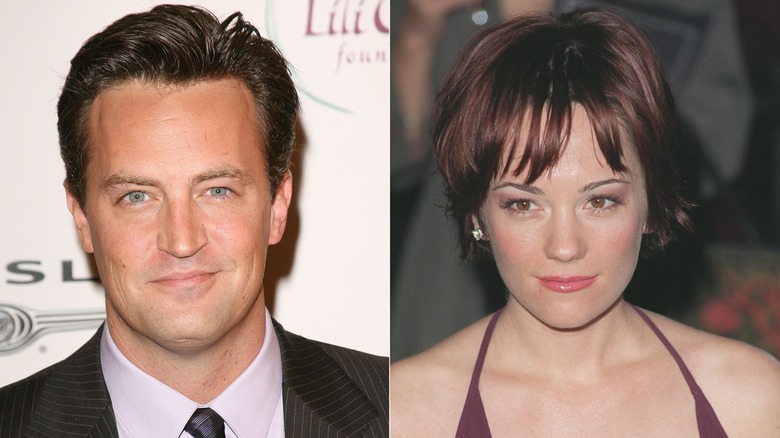 Dan Callister & Jason Merritt/Getty
We may receive a commission on purchases made from links.
Matthew Perry, who unexpectedly passed away at age 54, skyrocketed to fame as one of the six main cast members of NBC's "Friends." However, along with stardom and recognition, Perry's life was also filled with tragedy. In recent years, he was open about his struggles with addiction for decades. And it was in Perry's memoir, titled "Friends, Lovers, and the Big Terrible Thing," that he revealed the most harrowing details about his life with addiction, including Perry's near-death experience in 2018.
But as one might guess from its title, Perry also used his memoir to write about some of the women that he dated. One of those women was Natasha Gregson Wagner, daughter of famed American actor Natalie Wood and stepdaughter of actor Robert Wagner. Other famous women that Perry dated included Julia Roberts, Cameron Diaz, and Lizzy Caplan. Perry had only positive things to say about Gregson Wagner in his memoir. In it, he called her "beautiful, smart, caring and sexy [...] she had it all; she was perfect!," according to People.
If you or anyone you know needs help with addiction issues, help is available. Visit the Substance Abuse and Mental Health Services Administration website or contact SAMHSA's National Helpline at 1-800-662-HELP (4357).
Natasha Gregson Wagner having a baby made Matthew Perry break down in tears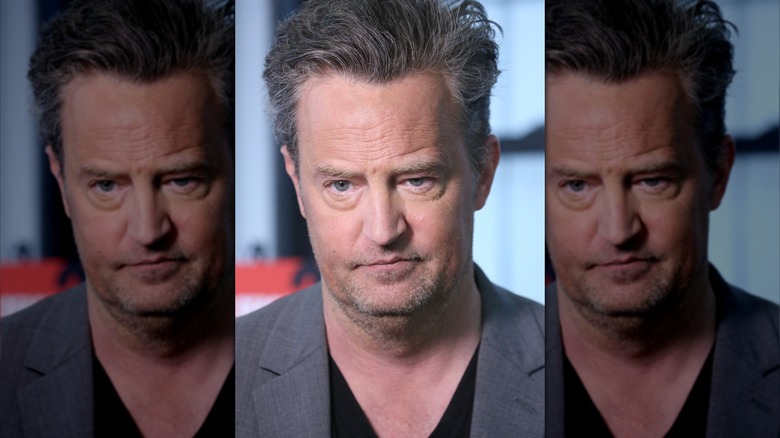 Walter Mcbride/Getty Images
Matthew Perry and Natasha Gregson Wagner didn't stay together as a couple, though they did stay friends. And she reached out to him in the years after they split up to tell him that she'd had a baby — Gregson Wagner's first baby with fellow actor Barry Watson was born in June 2012. Hearing about Gregson Wagner's new baby had an overwhelming impact on Perry. He wrote in "Friends, Lovers, and the Big Terrible Thing" that after hearing from Gregson Wagner, he pulled over and watched the ocean and cried, thinking, "She could have had that child with me."
It doesn't sound as though Perry specifically wanted to have a baby with Gregson Wagner, like a "one that got away" situation. Instead, it seemed more like a realization of needing to figure out what he wanted from his life and how he could get it, "Natasha's life was blooming while mine was turning into one huge mistake," Perry wrote.