The Sad Reason John Stamos Drastically Changed His Face While On General Hospital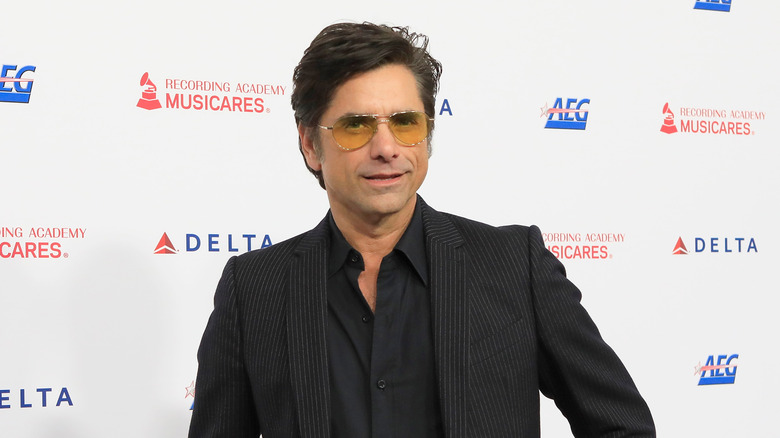 Kathy Hutchins/Shutterstock
John Stamos has been wearing his heart on his sleeve as he's been opening up like never before to promote his new book, "If You Would Have Told Me: A Memoir." The "Full House" alumni admits in his tell-all that he took his divorce from Rebecca Romijn harder than anyone thought. Stamos also got a stern warning from his boss when he left "General Hospital," because even back then it was clear as day that Stamos would go far in his career, but the showrunner didn't want him to forget his soap roots or where he came from.
And while there was no doubt that Stamos would quickly become a household name in the entertainment world, the actor admits that he did drastically change his face while he was still a daytime television star on "General Hospital." It's all because he was sadly bullied for his looks when he was a kid.
John Stamos felt self-conscious about his looks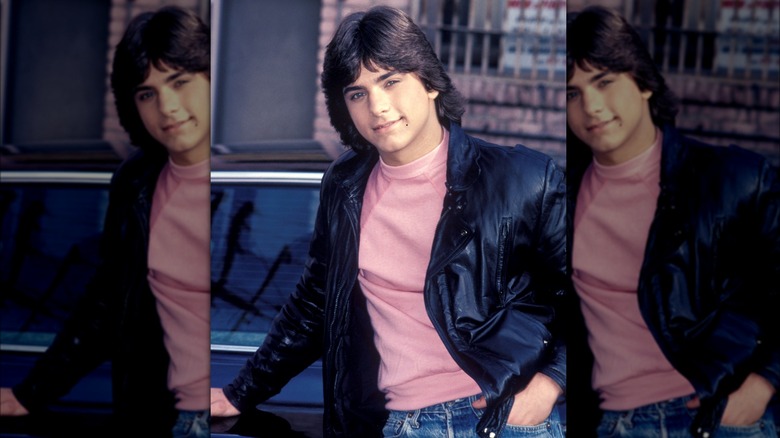 Dianna Whitley/Getty Images
According to the Daily Mail, John Stamos says that he got two nose jobs while he was still a working actor on "General Hospital." He certainly didn't hide his true intentions for going under the knife, either. Recalling how he was called 'Big Nose Stamos' as a kid, the actor admitted that the bullying got to him so much so that he felt he needed to make a drastic change in order to feel better about himself. He said, "Everyone who gets a nose job tries to find some excuse other than vanity, but let's call it what it was — vanity."
But because Stamos wasn't happy with his first nose job, he got a second one done. The actor even described his new nose as looking very "pushed up like Peter Pan." He also went to the same surgeon who happened to have worked on chart topper Michael Jackson at the time, as detailed by Men's Journal. He recalled, "Who better to handle the delicate task of resculpting my nose than the man who created a whole new face for M.J.? I haven't even been on ['General Hospital'] for a year and I've already graduated from the youthful newbie to the double-nose-job guy."
Stamos got his new nose, and as we know, he went on to do some pretty incredible things in his career and in his personal life, too, making his decision not so sad after all.
John Stamos has been named the 'Sexiest Zaddy'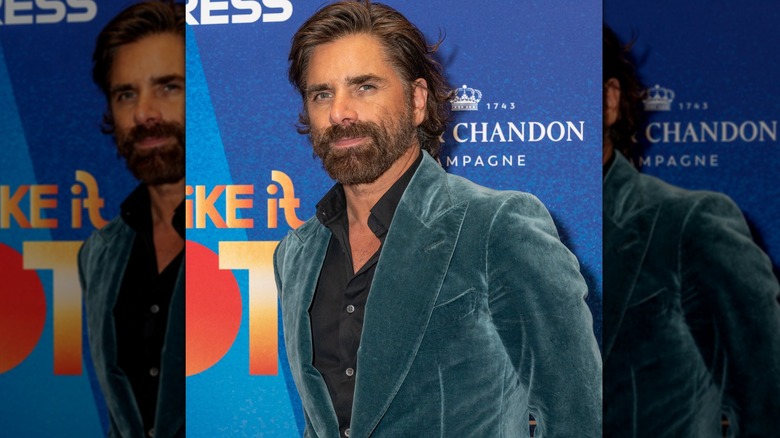 lev radin/Shutterstock
Regardless of what anyone might say about John Stamos' decision to have not one but two nose jobs, what worked for him also worked for his career and his celebrity status. The actor was named the 'Sexiest Man Alive' by People magazine back in 2007, and he was also named the 'Sexiest Zaddy' by the publication in 2020. Interestingly enough, Stamos was asked whether or not he's ever been turned down for a date. Because of his good looks and undeniable charm, it would be hard to imagine anyone saying no to him. Yet, in an interview with Andy Cohen on "Watch What Happens Live," Stamos said, "Andy Cohen, yes I have. One of my friends told me this recently that he said to my dad, 'Wow, Johnny could get anybody,' and my dad said, 'Nah, not anybody.'"
Stamos didn't say what had happened or how he got turned down, but it doesn't seem like it really matters anymore. After all, the actor is happily married to his wife Caitlin McHugh, and is the proud father of his son, Billy. Being the Sexiest Man Alive and the Sexiest Zaddy sure does have its perks, but being happy with the person that you love is far better than any sex-symbol title and status can give.