Marie Osmond's Departure From The Talk Was Messier Than We Realized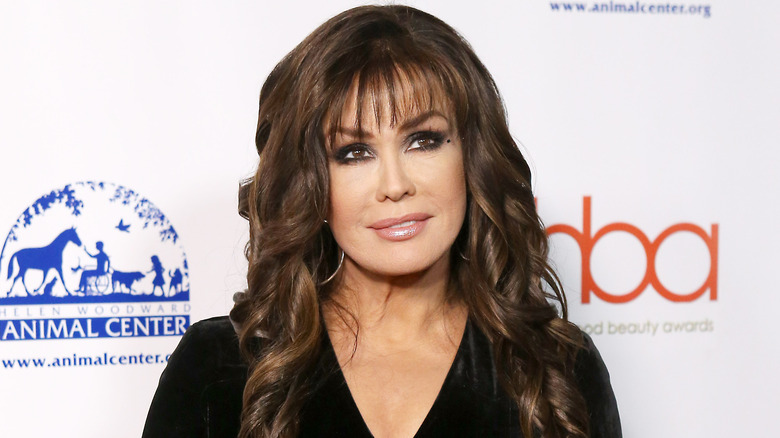 Michael Tran/Getty Images
Is it just us, or does it feel like you never know who you'll see next on the panel of "The Talk?" The popular CBS daytime talk show has been on air since 2010 and has seen many of its hosts come and go. Some of the exits were teeming with controversy — see Sharon Osbourne's dramatic departure — while others, like Marie Osmond's, have been labeled as peaceful. 
Osmond left "The Talk" in 2020 after just one season with the show. However, there didn't seem to be any bad blood between her and the network. Osmond announced via Instagram that she was looking forward to spending more time with her husband and working on several new projects. In turn, CBS had nothing but kind words for the TV legend. "Marie is a consummate professional, and we thank her for sharing her personal experiences, insight, as well as incredible talents, with our audience," they said in a statement released to  Deadline.
The facade of a peaceful and mutual split quickly begins to fade away upon a quick scroll through the comment section of Osmond's Instagram post. Several users are heaping unflattering opinions onto Sheryl Underwood and Sharon Osbourne, two of Osmond's former co-hosts. The common consensus seems to be that Osmond's followers aren't fans of either Underwood or Osbourne. The vitriol didn't come from nowhere — rumor has it that the two had everything to do with Osmond's sudden exit from "The Talk."
Marie Osmond may have been forced off the show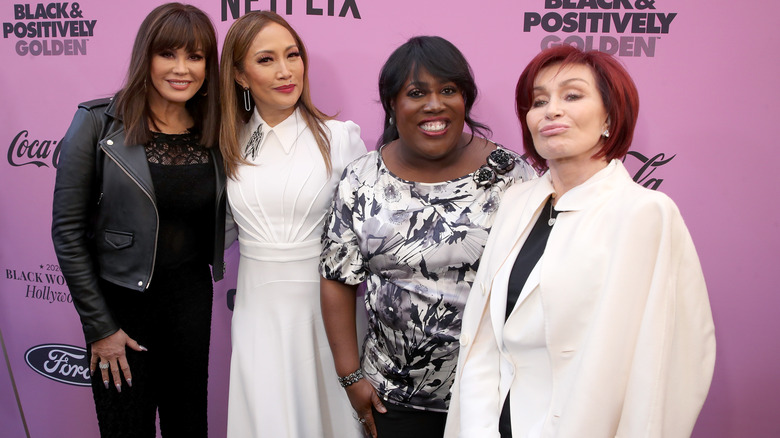 Randy Shropshire/Getty Images
According to a CBS informer, the real reason Marie Osmond left "The Talk" had little to do with needing more time with her family and everything to do with an ongoing battle between her and two of her co-hosts. The source told Page Six that veteran hosts Sharon Osbourne and Sheryl Underwood wanted the newbie kicked off the panel for unspecified reasons. The pair reportedly wanted her removed from the show so badly that they threatened to quit themselves if Osmond wasn't forced to leave her job.
There seem to be two camps in the Osmond situation. While Osbourne and Underwood are said to have conspired together to give Osmond the boot, the source claimed that Carrie Ann Inaba, another host with the show, begged producers to keep the iconic performer around. As viewers know, her pleas went unheard.
Osbourne and Underwood have yet to confirm or deny the rumors of their role in Osmond's exit. Osbourne did mention her former coworker during an interview with Entertainment Tonight. When asked about how she felt about Osmond leaving the show, Osbourne stated: "We've had changes. People coming in and going. So we just go with the flow. I have to say that with four [hosts], we've got more time to talk."
Insider claims Osmond knew she would be pushed out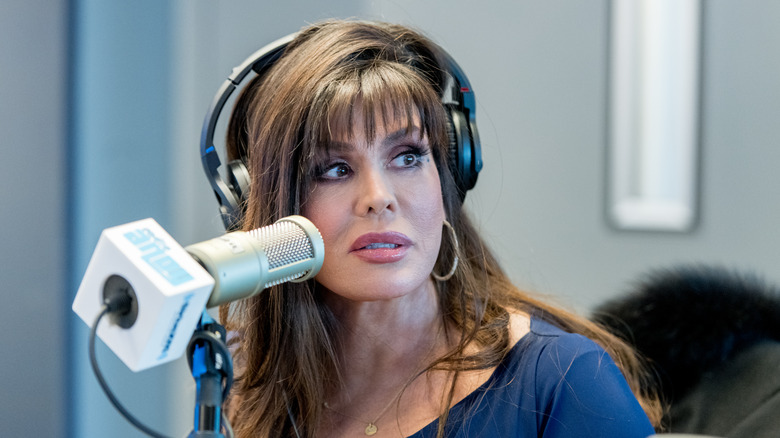 Roy Rochlin/Getty Images
Fans of "The Talk" have claimed there was a noticeable rift between Marie Osmond and the rest of the panel. One of Osmond's Instagram followers thought the other hosts were unfair to the new host. "I just felt sad that everyone talked over you all the time," they commented on Osmond's goodbye post. "I was always shouting at the TV, 'Let Marie speak!!' It just wasn't a good fit for such a gentle person."
Her fans weren't the only ones to notice the uncomfortable dynamics on the talk show. According to an insider with The Sun, Osmond admitted to feeling like the odd one out during their discussions. "Certainly, she was unhappy at being portrayed as 'Miss Goody Two Shoes' just because she was a clean-living, conservative woman, who had certain religious beliefs," the source stated. When Sharon Osbourne and Sheryl Underwood gave their alleged ultimatum to the producers, it's believed that Osmond was already expecting to be let go from the show and took it all in stride.
With former co-host Julie Chen admitting her exit from "The Talk" was equally as messy, we're starting to believe there might be more drama happening behind the scenes of the talk show than in front of the cameras.