Ellen Travolta Brings Gloria Cerullo Back To General Hospital, Giving Us All The Feels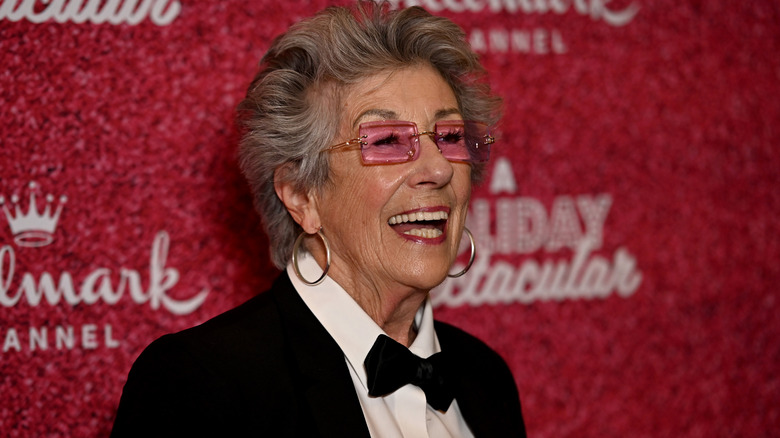 Noam Galai/Getty Images
We were hoping that Rena Sofer's return as Lois Cerullo, on "General Hospital," would help jog the memory of amnesiac Ned Quartermaine (Wally Kurth), who believes he's the embodiment of his former stage persona, Eddie Maine. That hasn't worked, so the long-running soap is bringing out the big guns. Soap Opera Digest announced on October 31, 2023, that Ellen Travolta, the sister of "Grease" star John Travolta, will soon be reprising her role as Lois' beloved mom, Gloria Cerullo. 
When Ned and Lois were getting married in 1994, Gloria came to Port Charles to offer her daughter some advice about navigating life with the wealthy Quartermaines, as well as having a future with Ned. Gloria had no trouble dictating to her daughter how things should be and even booted her ex-boyfriend, Danny (David Gianopoulos), when he showed up trying to stop the wedding. As a result, fans were often left waiting anxiously to see what she would do next. 
The tough-talking Bensonhurst native is just the backup that Lois needs to help knock some sense into Ned and hopefully get him to remember that Eddie was just a pseudonym, not a real person. Fans on Twitter, formerly known as X, were excited about the possibilities with one reacting, "Now we are talkin'! My prayers have been answered!!!!! Thank you, GH." Another viewer excitedly remarked, "OMG!!! THIS IS WONDERFUL! #GH is bringing fire. I just love it!"
It's going to be a big Bensonhurst reunion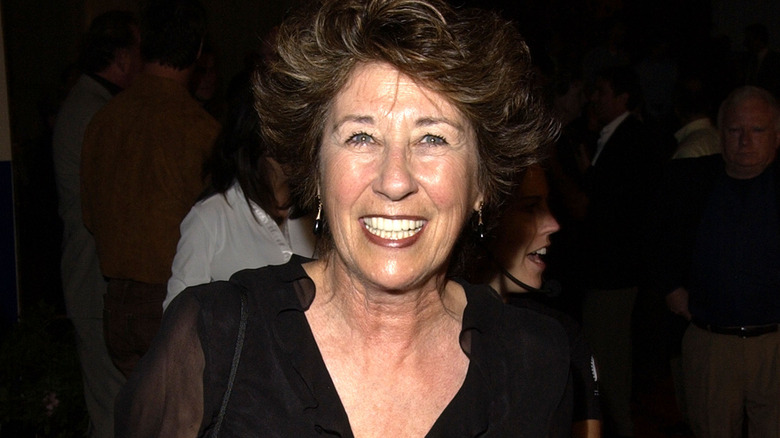 Steve Granitz/Getty Images
Bensonhurst is a neighborhood in Brooklyn, New York, and the Cerullos aren't the only ones to hail from there on "General Hospital." Olivia Falconeri (Lisa LoCicero) and her son, Dante Falconeri (Dominic Zamprogna), are also Bensonhurst natives. Meanwhile, mobster Sonny Corinthos (Maurice Benard) grew up with Lois and Olivia and he knew Gloria very well. In fact, on the March 1, 2023 episode, Sonny's top lieutenant, Dex Heller (Evan Hofer), found some recipes in the kitchen of the mafia don's restaurant. 
As Sonny marveled at Dex's cooking skills, and the two bonded, he explained that he got the recipes from none other than Gloria. Later, Sonny and Lois's reunion gave us all the feels, in a subsequent episode, because Lois hadn't been in Port Charles for nearly 30 years. It was fun to see the two old friends reconnect, and now that Gloria's coming back, we'll get to watch Sonny gush over a woman who had a strong impact as a mother figure in his life. 
It'll actually be a major Bensonhurst reunion all over because, although her character isn't from there, Port Charles resident Stella Harry's portrayer, Vernee Watson, was on the '70s sitcom, "Welcome Back, Kotter," which took place in Brooklyn, and Ellen Travolta also starred on it. Stella doesn't mince words, so hopefully we'll get to see these two together as well. Either way, it looks like exciting times are ahead!