British Monarchs Ranked: How King Charles Stacks Up In History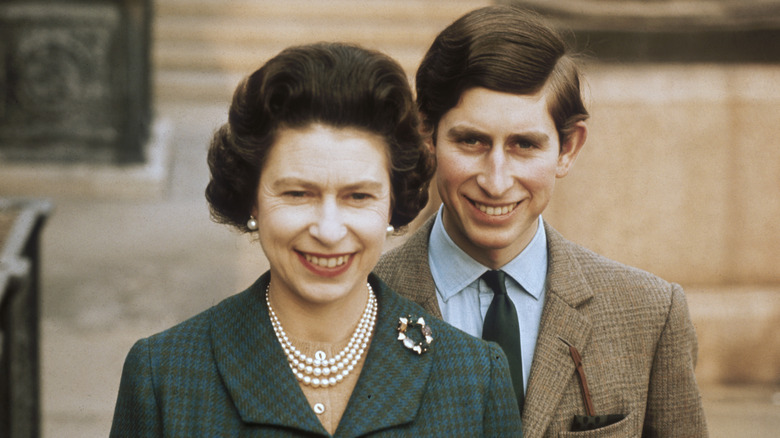 Fox Photos/Getty Images
Unless you're a serious history buff, you'd be hard-pressed to name many of England's bygone rulers. After all, the British monarchy spans over a millennium and includes more than 60 sovereigns.
British monarchs are bound to certain traditions and constitutional norms, which keep things running smoothly during their reign. Many past leaders carried out their duties by the book, but a few have managed to go pretty far off the rails. Indeed, the monarchy has seen its share of scandals, power struggles, and other escapades.
As we head into the future, critics debate whether or not the monarchy is still relevant. Some believe that the royal family represents an old-fashioned and pointless institution. In fact, as The Guardian reported, only 47% of young adults in Britain believe that the country should have a monarchy. When King Charles III ascended the throne in 2022, he became the first new sovereign in 70 years. As such, monarchy supporters are hopeful that the new king can bring the institution into step with the issues and complexities of the modern world.
With all of his public ups and downs, though, you may be wondering how Charles measures up to his royal predecessors. This is our definitive ranking, from best to worst.
1. King George VI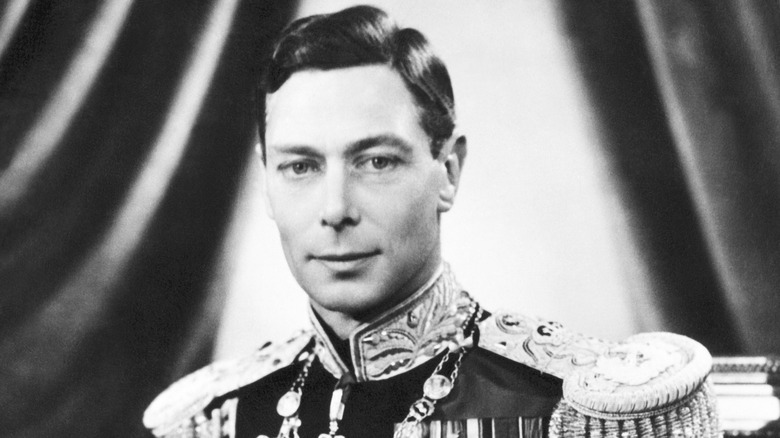 Underwood Archives/Getty Images
First up is George VI, the father of Queen Elizabeth II. George took over as king in 1936 following the abdication of his brother, King Edward VIII. Known as "the reluctant king" due to his shy demeanor, George was immediately thrown into the hot seat by the eruption of World War II.
His leadership was tested in 1940 when Nazi Germany carried out a series of bombings across England. Despite fears for their safety, George and his family chose not to flee the country, even after bombs ravaged the palace. Throughout the tumultuous war years, George and his wife, The Queen Mother, visited troops and factory workers to help boost morale. They also offered their support to towns that were leveled by the bombings.
Ultimately, George emerged as a hero for his strength and leadership during World War II. In the post-war years, he worked tirelessly to restore social and economic vitality to England. Nowadays, the "Reluctant King" is remembered for stepping up for his country when they needed him most — which is why he earns the top spot on our list. Upon George's death in 1952, United States President Harry S. Truman remarked, "He shared to the end of his reign all the hardships and austerities which evil days imposed on the brave British people. In return, he received from the people of the whole Commonwealth a love and devotion which went beyond the usual relationship of a King and his subjects" (via BBC). 
2. Alfred the Great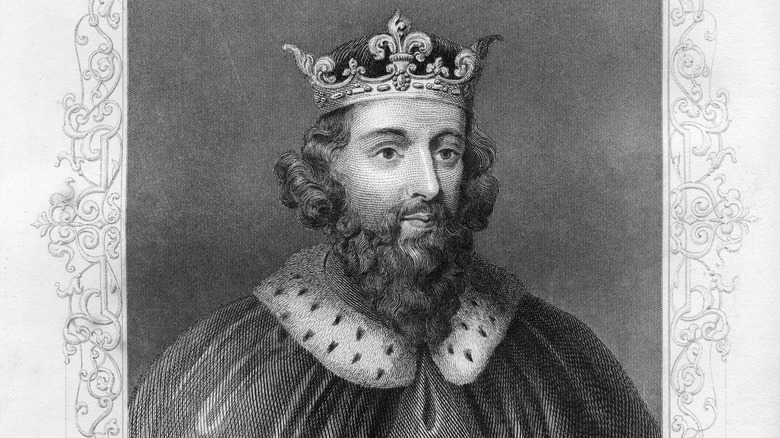 Culture Club/Getty Images
Alfred the Great ruled the Anglo-Saxon kingdom of Wessex from 871 to 899. During this time, modern-day England was a battleground between Anglo-Saxons and Vikings. After years of bloody conflict, Alfred defeated Viking forces during the battle of Edington in 879. The parties later reached a peace agreement, and Wessex was safe at last. Alfred's victory over the Vikings helped to ensure the future of England, which would eventually arise from the Anglo-Saxon kingdoms.
In the following years, Alfred continued constructing forts and building battleships to protect Wessex from future attacks. In addition to his military prowess, he was an astute political figure who studied law and worked to address social issues within the kingdom. Alfred was also a scholar with an interest in Latin, theology, and art. This king was beloved by many — including many experts who've studied him. One historian even called him "the most perfect character in history" (via History Today). 
Alfred died in 899, leaving behind a larger-than-life reputation. Recounting his legacy, the king's biographer, John Assler, wrote, "He loved his bishops and the whole order of clergy, his earls and nobles, and all his servants and friends with wonderful affection, and he looked upon their sons, who were brought up in the royal household, as no less dear to him than his own" (via Spartacus Educational). Thanks to his legendary bravery and leadership, Alfred the Great comes in at an honorable second place. 
3. Queen Elizabeth II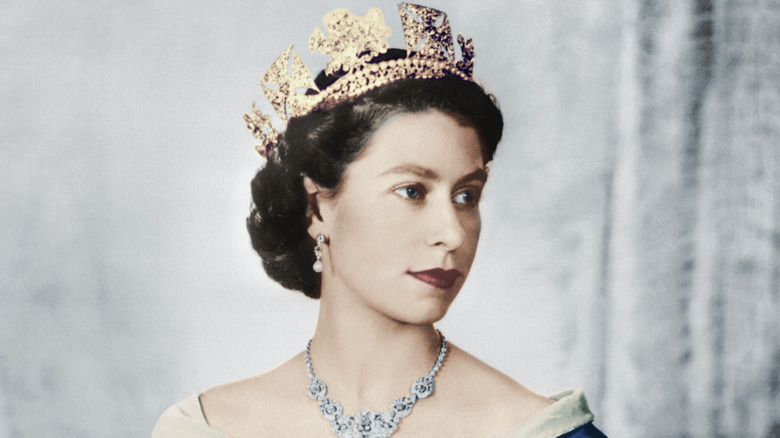 Bettmann/Getty Images
Coming in at a noble third place is Queen Elizabeth II. Known for her stoicism and elegance, this royal golden girl is one of history's most beloved monarchs. Elizabeth was just 25 years old when she became queen in 1952. Her iconic reign lasted for 70 years — the longest of any ruler in British history. In a speech delivered on her 21st birthday, the then-princess vowed, "My whole life, whether it be long or short, shall be devoted to your service." Elizabeth upheld her promise, and in doing so, she became a legendary symbol of British pride. 
Elizabeth had a uniquely public-facing persona that helped modernize the British monarchy's image. She was involved with over 500 charities during her lifetime and traveled to nearly 120 countries while serving the Crown. Her exploits included trips to China and Saudi Arabia– firsts for a British monarch. She was also the first sovereign to visit a mosque. Shortly before her death in 2022, Elizabeth's popularity soared to 81%, according to a YouGov Survey.
Despite being the ever-likable queen, it is impossible to discuss Elizabeth's legacy without discussing past controversies. In 1997, she was widely criticized for her silence following the tragic death of her daughter-in-law, Princess Diana. Her legacy has also been tarnished by her failure to acknowledge the damage caused by centuries of colonialism carried out by the royal family. Nonetheless, she remains one of the most eminent figures in modern history. 
4. Queen Elizabeth I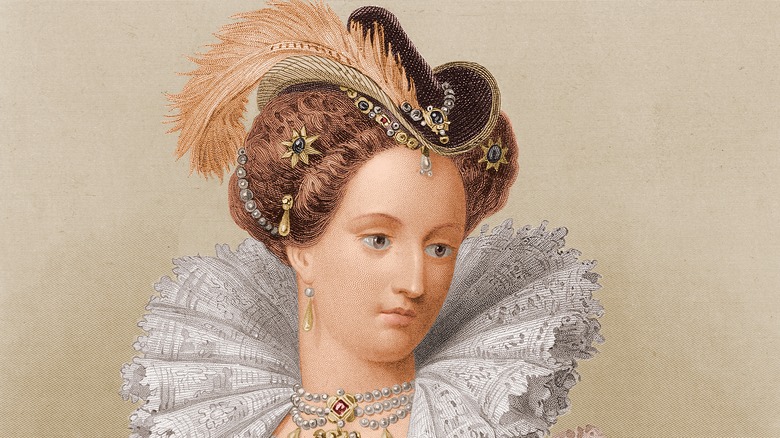 Stock Montage/Getty Images
Elizabeth I was the daughter of the infamous King Henry VIII and his second wife, Anne Boleyn. Henry was infuriated by Elizabeth's birth because he had desperately wanted a male heir. Boleyn was later executed at Henry's behest, leaving young Elizabeth to be raised by tutors and governesses. Elizabeth ascended the throne in 1588 following the death of her half-sister, Queen Mary I. Just like her distant descendant, Queen Elizabeth II, Elizabeth I was only 25 when she became queen. 
After the violent reign of Mary I — who was nicknamed "Bloody Mary" due to her violent religious prosecutions — Elizabeth's level-headed, relatively peaceful leadership was a welcome change. Under her rule, England saw a new age of politics art, and commerce known as the Elizabethan Age, according to Encyclopaedia Britannica. In 1588, Elizabeth's troops famously defeated Spain in the Spanish Armada. Ahead of the battle, Elizabeth reportedly told her troops, "I know I have the body of a weak and feeble woman; but I have the heart and stomach of a king, and of a king of England too ... I myself will take up arms, I myself will be your general, judge, and rewarder of every one of your virtues in the field." 
Toward the end of Elizabeth's reign, England suffered due to high taxes, unsuccessful harvests, and widespread economic insecurity. As such, her popularity took a significant nosedive. Even so, Elizabeth I remains one of England's most widely-favored monarchs — hence why she's ranked fourth on our list.
5. Queen Victoria
Roger Fenton/Getty Images
Next up is Queen Victoria, one of England's most famous rulers. Victoria was just 18 years old when she came to power in 1837. Her reign was defined by a golden age of science, technology, and industry known as the Victorian Era. She also vastly expanded the British Empire and steered the country through several wars abroad. Victoria sat on the throne for 63 years — the second-longest reign in the history of the British monarchy.
Victoria accomplished a lot during her reign, but she didn't do it alone. Her husband, Albert, often stepped in to perform royal duties while Victoria cared for their nine children. In 1851, Albert organized the Great Exhibition, an event that helped establish England as the world's greatest technological powerhouse. When Albert died in 1861, a grief-stricken Victoria reentered the spotlight and grew into her role as queen. During this period, she became "a sort of unwilling role model for female leadership," British historian Lucy Worsley told Time.
Overall, Victoria's popularity fluctuated throughout her reign. At her lowest points, she was the target of eight assassination attempts. But by the end of her life, she had perfected her public image and given the monarchy a major popularity boost. Nowadays, historians view Victoria's reign with a more critical eye due to her role in imperialism, which accelerated under her leadership. Still, the long-reigning queen remains an influential figure in British history.
6. King Charles III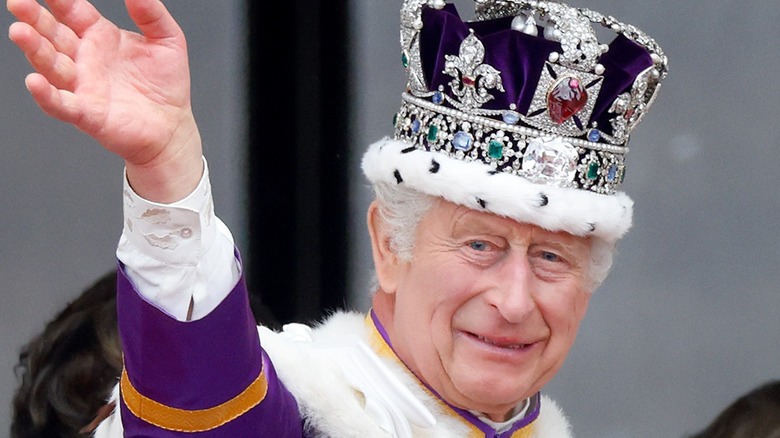 Max Mumby/indigo
Coming in at a sturdy sixth place is King Charles III. This monarch rose to power in 2022 following the death of his mother, Queen Elizabeth. He was 73 at the time of his ascension, making him the oldest monarch ever to inherit the crown. Before his kingship, Charles was a suave, athletic prince with a passion for conservation. His public-facing persona helped endear him to the world — but at times, it was also his downfall.
In the 1990s, Charles was outed for having an affair with Camilla Parker Bowles, who later became his wife and queen consort. The scandal caused a media uproar and humiliated the royal family. The public was furious with Charles for betraying his first wife, Princess Diana.
Nowadays, Charles seems to be hitting his stride. According to a third-quarter 2023 YouGov poll poll, 52% of respondents supported the new monarch. But will Charles ever rise to his mother's level of public admiration? With so many details of his life out in the open, we already know much more about Charles than we did about Elizabeth, who attempted to keep much of her personal life under wraps. As such, historian Brooke Newman believes that Charles' popularity will be judged on totally different merits. "He doesn't have the same level of mystique that Queen Elizabeth II cultivated very successfully over her life," Newman told Time. "She became an icon around the world because people could project their hopes and dreams and fantasies and outrage on her and on the institution." 
7. King Henry V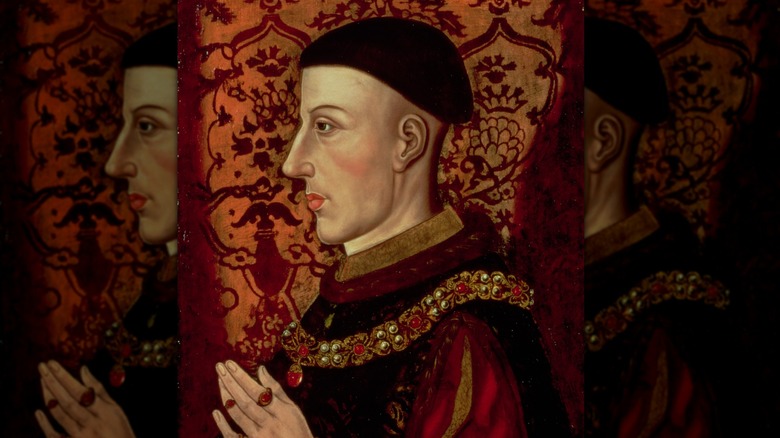 Art Images/Getty Images
Our next monarch is Henry V, who reigned from 1413 to 1422. If you're familiar with Shakespeare's "Henry V" play, then you've already been introduced to this legendary king. Henry emerged as a hero during the Hundred Years' War, leading his troops to several major victories against France. His greatest claim to fame is the battle of Agincourt, where his small army defeated a massive French cavalry.
Upon his return to London, he was lauded as the "lord of England, flower of the world, soldier of Christ," as Smithsonian Magazine highlighted. According to historian Juliet Barker, Henry's legacy was well deserved. "The big thing about Henry V was that he was not just a seasoned warrior, but he was also a really charismatic man and he was able to inspire his troops," Barker told NPR. "And unlike many other monarchs, he actually fought there in person. ... And his men knew that he would live and fight with them, or he would die with them."
Henry captured more French territory in 1417. In the wake of this victory, he signed a treaty with France and married into the French royal family. In 1422, Henry died of dysentery and left behind his strong reputation. These days, however, historians view him more critically due to his brutality on the battlefield. This king ranks seventh on our list, partly due to his lasting popularity. Henry V lives on through film and media, having been portrayed by the likes of Laurence Olivier, Timothée Chalamet, and more.
8. King George III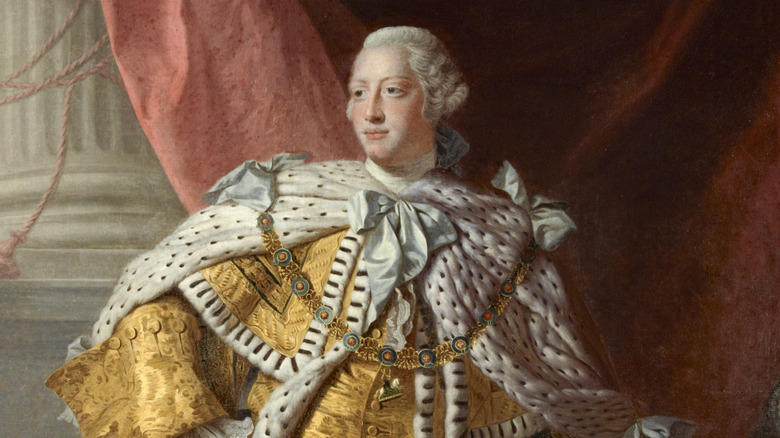 National Galleries Of Scotland/Getty Images
King George III ruled England from 1760 to 1820. His early years on the throne were filled with optimism. As a king, he was regal, pious, and disciplined. He was also a devoted husband and father of 15, which scored him major popularity points with the public. However, George's reign was tarnished by the Revolutionary War and the subsequent loss of the American colonies.
By the 1770s, relations between England and the colonies had taken a turn for the worse. Enraged by England's excessive tax laws, colonists demanded reforms. In England, George feuded with Parliament over various policies and financial matters. The Boston Tea Party occurred in 1773, prompting George to shut down the Boston Harbor and take governmental control over Massachusetts. In 1775, the Revolutionary War began. 
When the war broke out, George told his secretary of state: "England [...] will be able to make her rebellious children rue the hour they cast off obedience" (via National Geographic). The Revolutionary War lasted eight grueling years. England finally surrendered in 1781, and America went on to break free from George's rule. When the Declaration of Independence was written, it contained 27 scathing complaints about the English king. Ultimately, George's reputation never recovered from his failures during the war. In 1820, he died an unpopular king. However, many historians view him sympathetically due to his effectiveness as a constitutional monarch and his fervent support for the abolition of slavery. Thus, this king ranks a moderate eighth on our list. 
9. King James I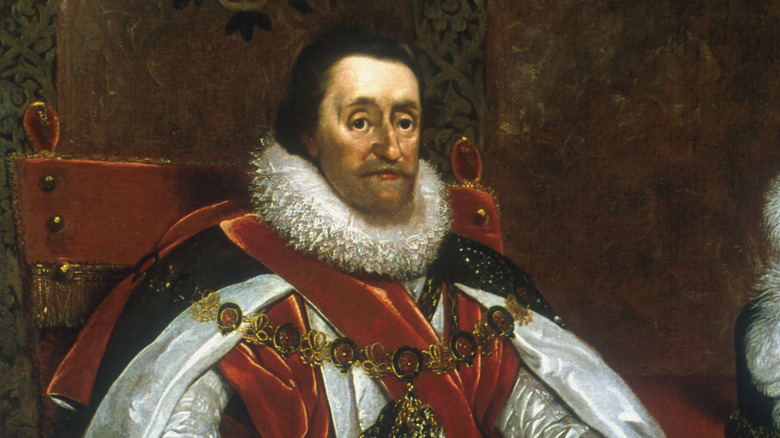 Print Collector/Getty Images
King James I was part of the British Monarchy, but that wasn't his greatest claim to fame — he's best known for his namesake, the King James Bible, which he first published in 1611. James' mother, Mary, Queen of Scots, abdicated the Scottish throne in 1567, leaving James to be king at the tender age of one. In 1603, James also took the British throne following the death of his cousin, Mary I. Ruling two countries was undoubtedly challenging, but James made it look easy — at least, for a little while. In 1604, he helped England reach a peace agreement with Spain. He also supported the Virginia Company, which established the first English colony in America. The Jamestown settlement was later named in his honor. 
Unfortunately, James' golden years didn't last. By 1611, England was in a legislative gridlock due to his constant power struggles with Parliament. To make matters worse, the king was in serious debt. James' reputation grew even more bleak thanks to his hyperfocus on witchcraft. Consumed by his fear of black magic, the sovereign imposed harsh punishments on anyone suspected of being linked to it. In the end, hundreds of people who were accused of being witches were killed during his reign.
Despite the success of his early reign, James ultimately proved to be a selfish and tyrannical king — and England suffered as a result of his poor leadership. James died in 1625, leaving behind his soured legacy.
10. King George IV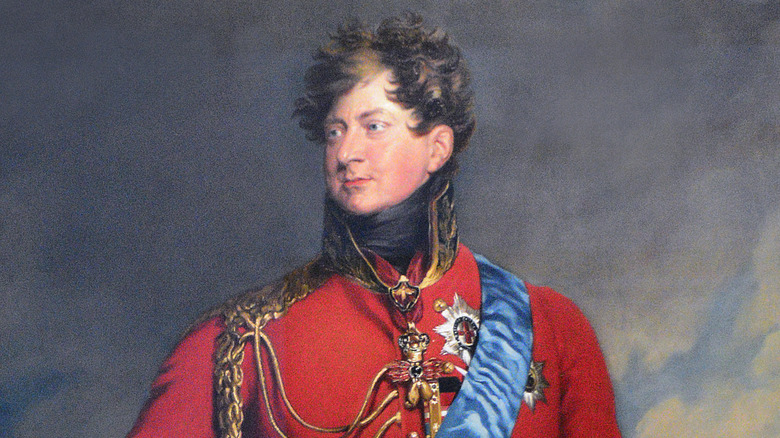 Robert Alexander/Getty Images
Born in 1762 to King George III and Queen Charlotte, King George IV was never shy about flaunting his privilege. As a young man, this ruler had many priorities — partying, gambling, and dancing, to name a few — but none of his interests involved his future status as king.
George ascended the throne in 1820 at the age of 57. His glitzy coronation was 20 times pricier than his father's. As king, George set his sights on gaining maximum wealth and power. In 1815, he transformed the Royal Pavillion into a sprawling, South Asian-inspired palace. Today, the property serves as an impressive British landmark. 
Throughout the years, George saw numerous failures in his personal and public life. His marriage to Princess Caroline of Brunswick ended in a messy divorce. Critics resented his lavish spending and accused him of squandering tax dollars. George died in 1830, leaving behind a dismal legacy. His brother, William IV, succeeded him. Nowadays, some scholars offer a more forgiving depiction of Geroge by pointing out his creativity and deep passion for the arts. Still, it doesn't absolve him of being a terrible king. Thanks to his vanity and ineffective leadership, the people of England felt deeply disconnected from this monarch. 
11. King Edward VIII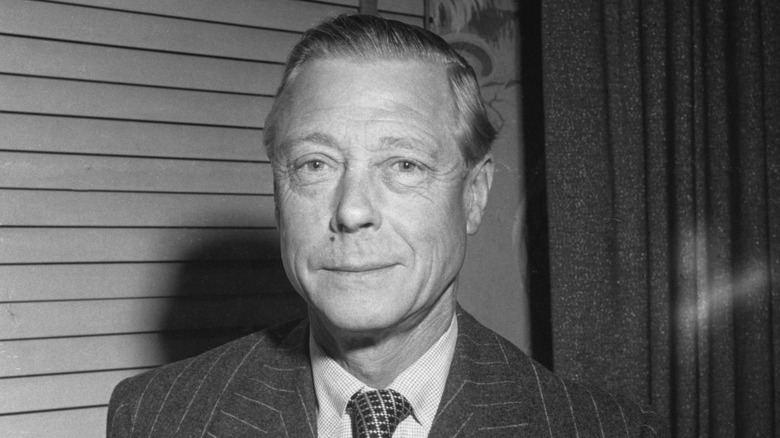 Erika Stone/Getty Images
When Edward VIII became king in 1936, he had a major dilemma: he was in love with a divorced American woman named Wallis Simpson. Knowing that the Church of England would never allow the sovereign to marry a divorcée, he decided to step down from the throne. After ruling for less than a year, Edward abdicated and was succeeded by his younger brother, George VI. This shift in succession paved the way for George's daughter, the future Queen Elizabeth II, to become heir to the throne.
As for Edward, he and Simpson went on to live a relatively quiet life. Many believe that Edward's abdication was for the best, including author and historian Andrew Lownie. "He was totally unsuitable to be king," Lownie told Vanity Fair. "He had no sense of public duty, it was all private pleasure and a very superficial café society life."
Abdicating was a pretty lousy move for Edward, but the worst was yet to come. In 1937, he met with Adolph Hitler, sparking suspicions that he was a Nazi sympathizer. Some historians have defended his actions as naive and well-meaning, but many, including Andrew Lownie, have no doubts about his nefarious intentions. Ultimately, Edward is remembered as a selfish king who abandoned his duties in favor of a forbidden love affair. As a result of his abdication and his chummy relations with the Nazis, he ended up on the unpopular side of history. 
12. King Henry VIII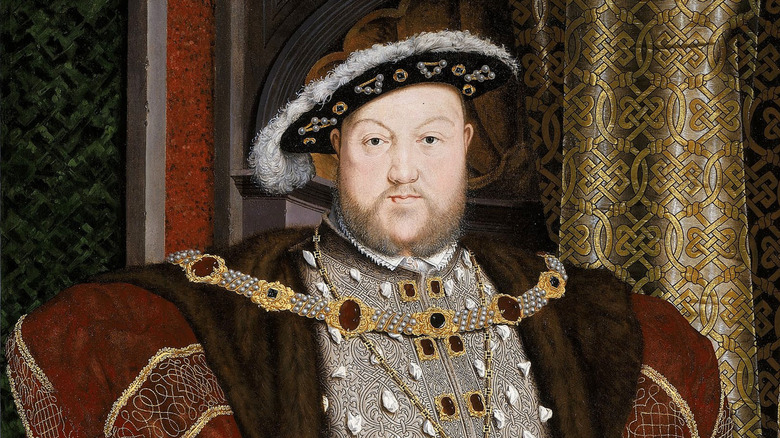 Heritage Images/Getty Images
Coming in at No. 10 is Henry VIII, one of England's most notorious kings. When he rose to power in 1509, Henry was determined to see his bloodline prevail. He desperately wanted a male heir and was devastated when his first wife, Catherine of Aragon, gave birth to a daughter in 1516. Henry petitioned for a divorce, but the Catholic Church blocked his efforts. In retaliation, he began to dissolve the Church's power and shut down monasteries across the country. In their place, Henry established the Church of England. These events led to the English Reformation, a period where Protestantism replaced Catholicism as the dominant religion in England. 
By 1533, Henry had married his second wife, Anne Boyelin. Anne also gave birth to a girl and was subsequently executed. Altogether, Henry married six times and had two of his wives executed. His penchant for brutality was well known throughout the kingdom of England. Historians believe that as many as 57,000 people were tortured or executed during Henry's reign.
At his worst, Henry was cruel, oppressive, and ill-tempered. Even the positive aspects of his reign — such as his improvements to the British Navy — are overshadowed by his bloodthirsty deeds. Henry died in 1547 and passed the throne to his only surviving son, Edward VI. Edward died a few years later, aged 15.
13. King Richard II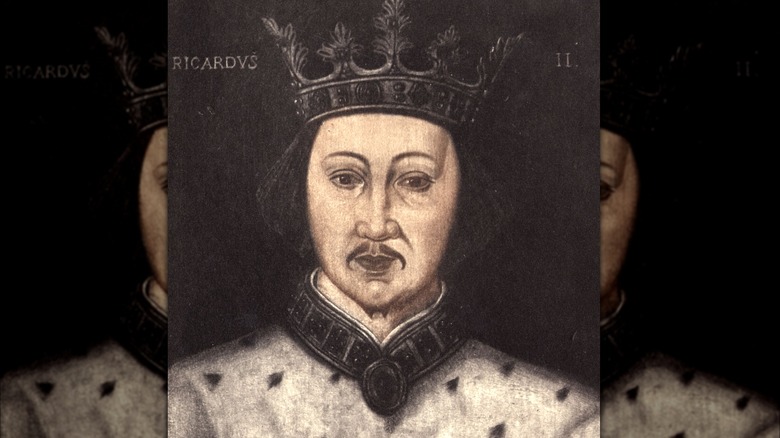 Hulton Archive/Getty Images
Up next is Richard II, one of the worst Monarchs in British history. Richard's story began in 1377 when he ascended the throne at just 10 years old. At this time, England was in crisis due to wars, inflation, and the recent Black Death epidemic. The new king quickly became a symbol of hope to his people. Things began looking up in 1381 when Richard, aged 14, defeated a rebellion known as the Peasants' Revolt. Unfortunately, Richard's golden reputation was short-lived. Within a few years, he plunged England into political turmoil.
As an adherent to the divine right of kings, Richard believed that he alone should have total control over England. Thus, the king surrounded himself with incompetent councilors and refused to take orders from Parliament. Richard and his inner circle demanded more money for wars and more control over political matters. Soon, he became the enemy of every governing body in the kingdom. Finally, in 1399, Richard was overthrown by his enemy, Henry Bolingbroke. Bolingbroke became King Henry IV. As for the disgraced Richard, he died in prison in 1400. 
Richard might've had the potential to be a great ruler, as evidenced by his early days of courage and diplomacy. Ultimately, though, his legacy was tarnished by his own greed and lust for power.
14. Queen Mary I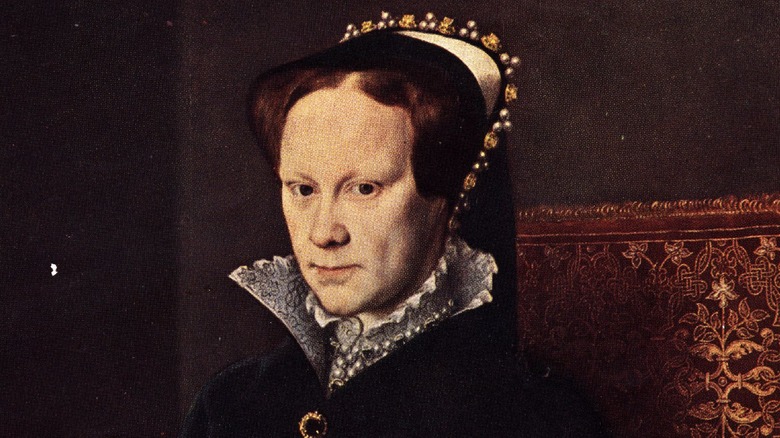 Hulton Archive/Getty Images
You might know Bloody Mary as the ghoulish lady who supposedly appears when you say her name three times while looking in the mirror. But Bloody Mary is more than an urban legend — she was a real person, and her legacy is even scarier than fiction. If we were ranking the most terrifying monarchs of all time, Mary would be in the running for first place. Thanks to her violent and tyrannical reign, this queen is one of the most hated monarchs of all time. 
Born in 1516, Mary I was the daughter of King Henry VIII and his first wife, Catherine of Aragon. Henry spent most of his life estranged from Mary and even had her briefly kicked out of the line of succession. Nonetheless, Mary became queen in 1553 following the death of her half-brother, 15-year-old King Edward VI. Mary's goal was to change Protestant England back into a Roman Catholic state — and she was willing to slaughter anyone who got in her way. All told, hundreds of Protestants were killed or exiled during her reign. Mary's brutal enterprise earned her her macabre nickname. Five centuries later, she remains one of history's most infamous figures. 
Despite her reign of terror, Mary enjoyed the support of the Roman Catholic Church and was able to remain on the throne until she died in 1558.
15. King Edward II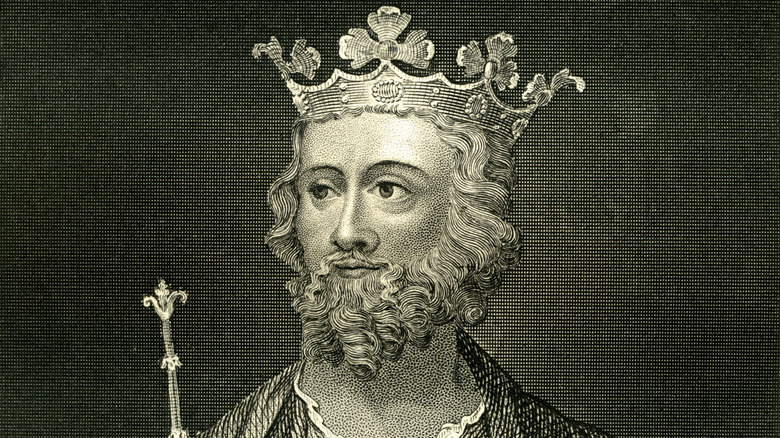 Culture Club/Getty Images
Edward II ruled England from 1307 to 1327. This egotistical king did little to serve his people. Instead, he clashed regularly with English barons and created a political nightmare for the kingdom. Starting in the early days of his reign, Edward surrounded himself with a frivolous and incompetent inner circle. He was known for playing favorites and awarding titles to bolster his personal relationships. In 1312, a maligned member of his inner circle named Piers Gaveston was captured and executed by angry barons.
In addition to his political failures, Edward also fizzled on the battlefield. In 1314, Edward's troops were defeated by the Scottish, which essentially solidified Scotland's independence from England. His abysmal reign continued for several more years. In 1326, Edward's wife, Queen Isabella, and her lover, Roger Mortimer, had the king deposed. Edward is thought to have died while imprisoned in 1327. His son, Edward III, inherited the crown. 
Overall, Edward is remembered as a tyrannical man who abused his monarchical powers for personal gain.
16. King Charles I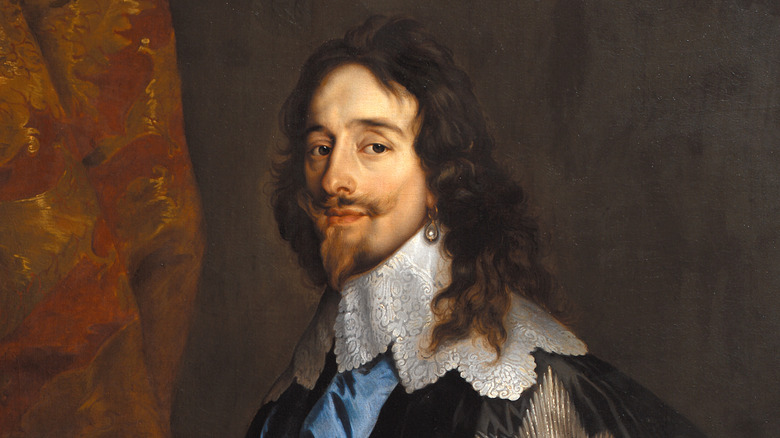 Heritage Images/Getty Images
Finally, we arrive at the lousiest monarch of all time, Charles I. His disastrous reign lasted from 1625 to 1649. Charles was another believer in the divine right of kings, and his quest for total power over England made him deeply unpopular with the masses. He clashed with Parliament over taxes, legislation, and foreign policy. His extravagant spending left the crown deeply in debt. He also waged costly wars with France and Spain, further angering his detractors. In 1629, Charles retaliated against Parliament by dissolving it altogether. For the next 11 years, he ruled without a Parliament. The conflict between the king and Parliament finally came to a head in 1642, and a civil war broke out in England. 
The war between Parliamentarians and Charles' supporters continued until Charles' capture in 1648. He was later convicted of treason and beheaded. Following his death, the monarchy was briefly abolished and replaced by a military dictatorship. In 1660, the monarchy was reinstated, and Charles' son, Charles II, became king.
Not many kings can say that they single-handedly started an entire civil war, but Charles surely can. Thanks to his disastrous reign and virulently selfish behavior, this king has earned the ultimate badge of dishonor: he is the worst monarch in England's history.