Jamie Martin Mann Compared His Days Of Our Lives Character To A Sitcom Heartthrob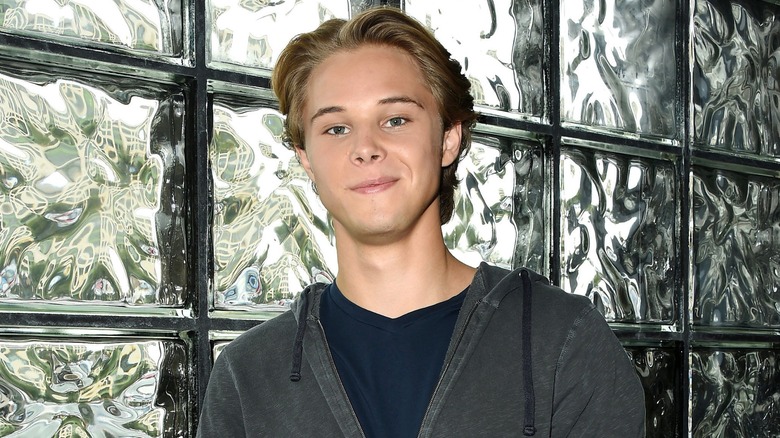 XJJohnson/jpistudios.com
Jamie Martin Mann has made quite the splash on "Days of Our Lives" after debuting as Tate Black, the grown son of Brady Black (Eric Martsolf) and Theresa Donovan (Emily O'Brien). Tate arrived in Salem after being expelled from his school in California for pulling the fire alarm, and it doesn't seem like he's going to be reformed anytime soon. In fact, Mann thinks Tate's actions are reminiscent of another fan-favorite character from a beloved sitcom.
The teenage Tate has a bit of an attitude problem with his dad Brady, as he feels abandoned because Brady lives in Salem and didn't visit him often in California. With all of these issues swirling around in his head, it's no wonder that Tate found comfort in Nicole Walker's teenage daughter Holly Jonas (Ashley Puzemis). Despite being in love with someone else, it's only a matter of time before Holly succumbs to Tate's charms; incidentally, these are the same charms that Mann sees in Jess from "Gilmore Girls."
Mann thinks Tate is just like Jess Mariano from Gilmore Girls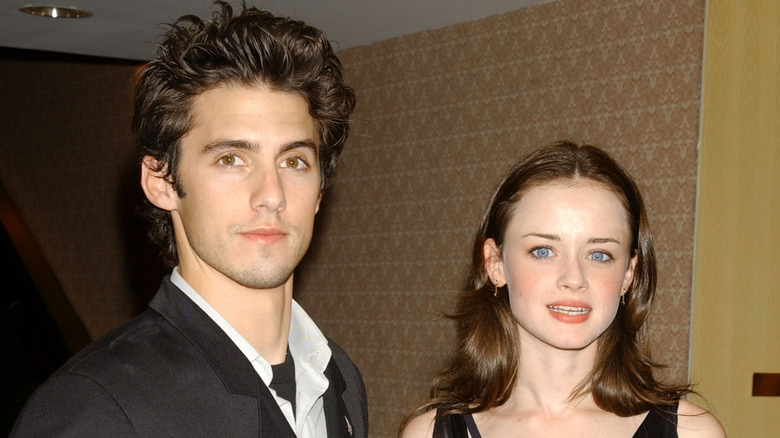 Bill Davila/Getty Images
The "troubled teenage boy" trope is a popular one in the media, and it seems to have made its way into soap operas with Tate Black. Another example of the trope is definitely the fan-favorite character Jess Mariano from "Gilmore Girls," played by Milo Ventimiglia. In the hit TV show "Gilmore Girls," Jess was sent to Stars Hollow by his mother to live with his uncle Luke Danes and learn to be less rebellious and rude, much like Tate Black was brought to Salem. There, Jess falls for good girl Rory Gilmore (Alexis Bledel).
 In an interview with Daytime Confidential, Jamie Martin Mann explains why he thinks Tate and Jess are more alike than one might think. "I thought the character [of Tate] was fascinating. I feel his archetype is Jess (Milo Ventimiglia) from 'Gilmore Girls.' He comes into town, and he's a little bit of a troublemaker. He's got a chip on his shoulder," he told the outlet. "He's dealing with a lot of internal struggle. He's had a crazy life with parents, who have had issues of their own."
Mann continues the comparison by explaining Tate's strained relationship with his father Brady — much like Jess' strained relationship with his uncle, Luke — and how that has led him to have trust issues with people he is close to. It seems like Tate has the brooding heartthrob act down pat.
Mann has another heartthrob on his list of dream roles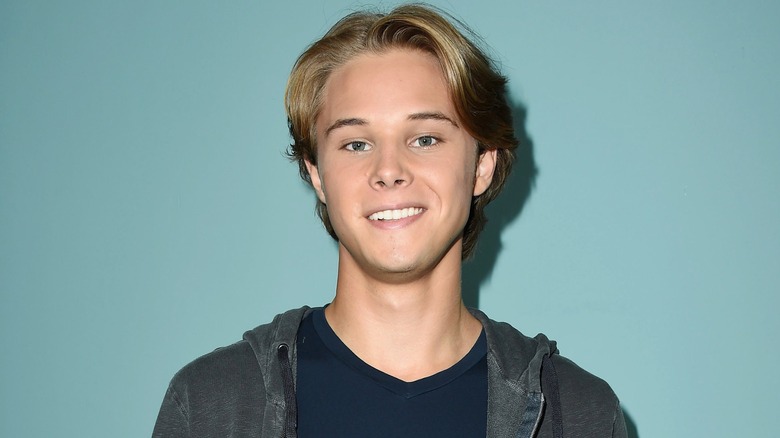 XJJohnson/jpistudios.com
Apparently, the heartthrob trope is one that Jamie Martin Mann loves playing. Along with Tate Black on "Days of Our Lives," Mann is also looking to the future for what types of roles he wants to land. Mann has a history in musical theater, and in an interview with Pop Culturalist, he opened up about the leading man in the musical "Wicked" he has his sights set on playing.
"There's a character named Fiyero in 'Wicked' that I've always wanted to play. That would be really fun. I don't know about anything on-screen, but on the stage, that would be it," he said of the character, who is the love interest of Elphaba, the lead character in the play.
Aside from one of his dream roles, there are many other reasons why Mann loves "Wicked." In the same interview, he dished about why "Wicked" is his favorite musical. Mann said, "'Wicked is honestly one of my favorite shows. I always go back to that one. I'd probably choose 'Wicked' if I had to choose. I love the music in it."