A Look Back At Hallmark Star Torrey DeVitto's Split From Ex-Husband Paul Wesley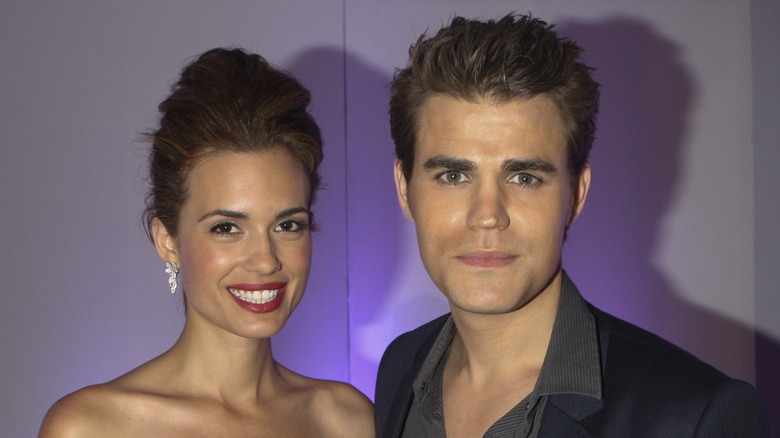 Michael Bezjian/Getty Images
Hallmark fans know Torrey DeVitto from her rom-com roles in made-for-TV movies such as "Rip in Time" and "Love's Greek to Me," but the feel-good star's real-life romances are just as interesting. The New York native has been in a relationship with Jared LaPine since March of 2023, but she was previously married to fellow actor Paul Wesley.
The two celebs announced their plans for divorce in 2013 after being married for two years, with a representative telling E! News at the time, "Paul Wesley and Torrey [DeVitto] have decided to amicably split. They will continue to remain good friends." While their separation put an untimely end to their short-lived relationship, we're just glad that the two were able to end things good-naturedly.
Wesley is known for playing Stefan Salvatore on the CW teen drama "The Vampire Diaries," though he has also appeared on series such as "Star Trek: Strange New Worlds" and "Tell Me a Story." Meanwhile, outside the Hallmark channel, DeVitto is known for her roles on "Pretty Little Liars" and "Chicago Med."
DeVitto and Wesley split after two years of marriage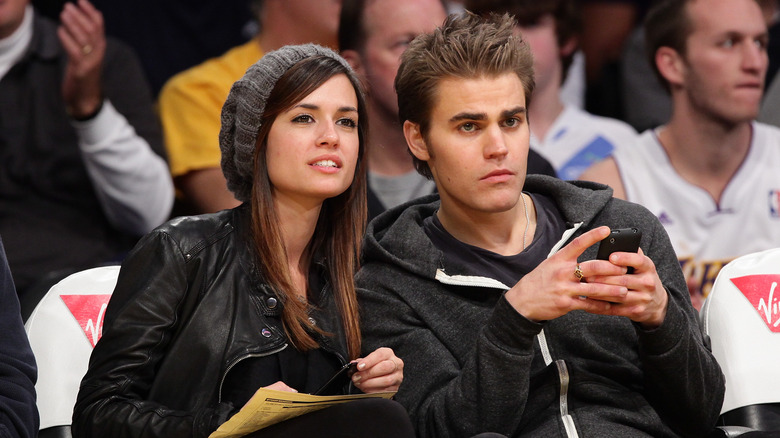 Noel Vasquez/Getty Images
Torrey DeVitto and Paul Wesley originally met on the set of "Killer Movie" in 2007, with each landing major roles in the slasher flick. While little is known about the beginning of their relationship, the two were continually seen out in public in the early days of their romance, spotted at basketball games and on coffee dates. The couple married in a low-key New York City ceremony followed by reports of DeVitto wearing a canary yellow diamond on the set of "Pretty Little Liars."
The celebs carried out a long-distance relationship throughout their marriage, with each actor working on opposite sides of the country for their respective teen dramas. DeVitto commented on this distance in an interview with Page Six, explaining that she grew up traveling as the daughter of a drummer. "It's kind of been a way of life for me, so it's rather fitting that is the way things are now," she told the outlet. "And when you get into this business, you know that anything can be thrown at you at any time. You just have to go with the flow.
Wesley and DeVitto closed the distance on their relationship when the Hallmark star temporarily joined "The Vampire Diaries" cast in 2012, appearing in 12 episodes across Seasons 3 and 4. Because of this, they were able to live out of the same city and on the same set, though this didn't prevent their inevitable split in 2013.
Financial details revealed about DeVitto and Wesley's divorce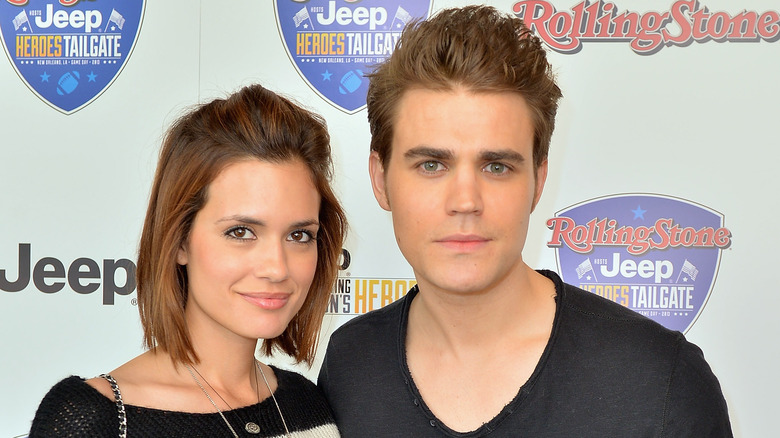 Gustavo Caballero/Getty Images
Neither Paul Wesley nor Torrey DeVitto have personally commented on the details of their 2013 split, though some major financial details were revealed after their divorce was finalized. As reported by TMZ, the Hollywood couple signed a prenup that kept their earnings separate following the divorce, with the source noting that "The Vampire Diaries" actor had a considerably higher income than his former wife.
Additionally, the legal document stipulated that they'd each receive the amount of money that they contributed to the purchase of their Los Angeles-based home, with Wesley receiving $730,593 back while DeVitto received $10,000. According to Trulia, the 1920s Mediterranean-style house, which the couple purchased in December 2011, was listed for $1,595,000 in the aftermath of their disunion. The Hollywood couple similarly split their cars, with DeVitto keeping an Audi A4 while Wesley kept an Audi Q5, a Prius, and a Triumph Bonneville chopper.
Though these celebs separated unexpectedly back in the early 2010s, both have gone on to have some noteworthy relationships. DeVitto became engaged to her partner Jared LaPine in 2023, while Wesley has been romantically linked to Natalie Kuckenburg following his 2022 divorce from model Ines de Ramon.