Matthew Perry's Closest Friends Make His Biggest Wish A Reality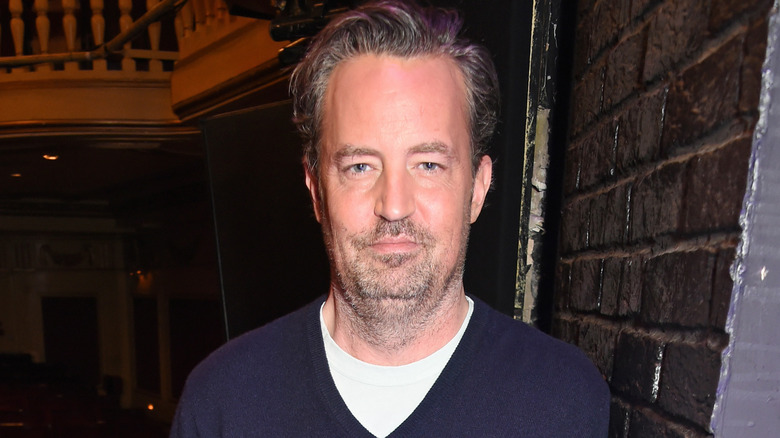 David M. Benett/Getty Images
Before Matthew Perry died, he was working on a project close to his heart. A year earlier, in October 2022, the late actor released his memoir, "Friends, Lovers and the Big Terrible Thing." In the book, the "Friends" star was candid about his struggles with addiction. "Whenever I bumped into something that I didn't really want to share, I would think of the people that I would be helping, and it would keep me going," Perry explained to The New York Times. The idea of supporting people who were going through similar experiences had become Perry's mission. Perry dedicated his book to these individuals, and he wanted his book to be classified as self-help, so that this message could more easily reach them.
According to Perry's friends, the late actor had been in the process of developing a foundation to assist people dealing with addiction. After Perry's unexpected death, his friends honored him by creating the "Matthew Perry Foundation." The foundation's website features a quote that encapsulates Perry's vision for his legacy. Rather than being remembered for his iconic role as Chandler Bing, Perry hoped to be known for his service to others. "Addiction is far too powerful for anyone to defeat alone. But together, one day at a time, we can beat it down," Perry said. The brand-new charitable organization is now seeking donations to help fulfill his dream.
If you or anyone you know needs help with addiction issues, help is available. Visit the Substance Abuse and Mental Health Services Administration website or contact SAMHSA's National Helpline at 1-800-662-HELP (4357).
Matthew Perry was already helping others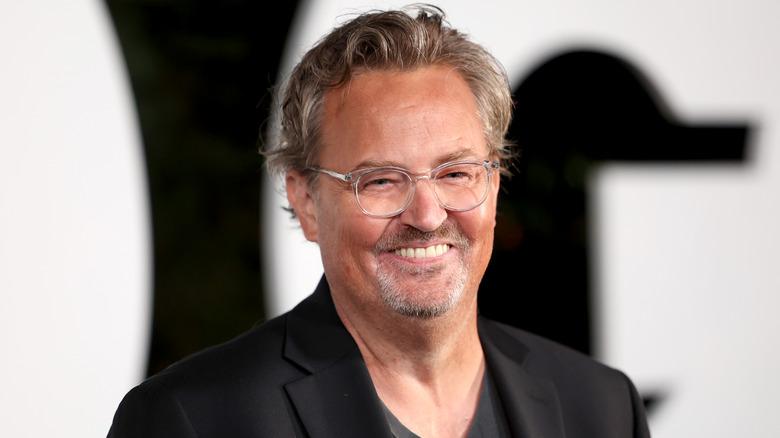 Phillip Faraone/Getty Images
Although he didn't live to see his foundation become a reality, Matthew Perry had already been helping people struggling with addiction. In 2012, the actor opened Perry House, a sober living facility. The house had formerly been his Malibu beach home.  Unfortunately, due to high operating costs, he decided to sell it in 2015. However, at the time, Perry mentioned that his goal was to find another location for the facility. 
Perry was also committed to helping people individually. When his memoir was published in October 2022, the actor mentioned that he sponsored three members of Alcoholics Anonymous.  On the "Q With Tom Power" podcast, Perry noted that his most outstanding quality was that, if a person struggling with alcohol addiction approached him requesting help, "I can say 'yes' and follow up and do it." On the podcast, the actor also described his first experience at a rehab center. When one of the people there told Perry that he wasn't to blame and that addiction was a disease, he felt the information was life-saving.
In an Instagram tribute, fellow actor Hank Azaria described Perry's support while he was dealing with alcohol addiction. Perry accompanied Azaria to AA meetings for a year. "He was so caring and giving and wise, and he totally helped me get sober," Azaria explained.