Meet Matthew Perry's 5 Half-Siblings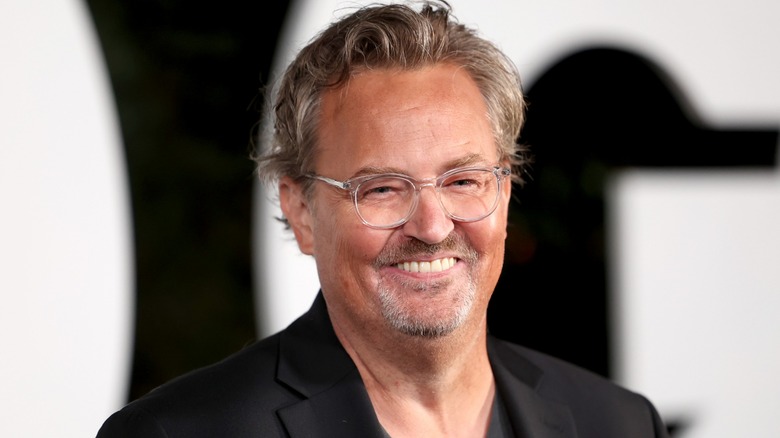 Phillip Faraone/Getty Images
We may receive a commission on purchases made from links.
Matthew Perry, renowned for portraying the witty Chandler Bing in the popular sitcom "Friends," portrayed a character who was famously an only child with a tumultuous relationship with his parents, whose divorce scarred him for good. In real life, despite sharing many other personality traits with Chandler, Matthew wasn't an only child.
His parents, Suzanne Morrison and actor-singer John Bennett Perry, divorced shortly after Matthew's birth. Despite initially not having any siblings, Matthew eventually found himself part of a large brood. Both of his parents moved on to form new families, with Suzanne marrying Keith Morrison, the host of NBC's "Dateline," and John tying the knot with writer Debbie Boyle. Suzanne and Keith welcomed four children of their own, while John and Debbie had a daughter. Keith also had a son from a prior relationship.
Although Perry sometimes felt like he didn't quite fit in, his family never failed to support him. Following Matthew's untimely death, the family publicly expressed their deep sorrow with a heartbreaking message. "We are heartbroken by the tragic loss of our beloved son and brother. Matthew brought so much joy to the world, both as an actor and a friend," their statement to People read.
Matthew Perry opened up about his siblings in his memoir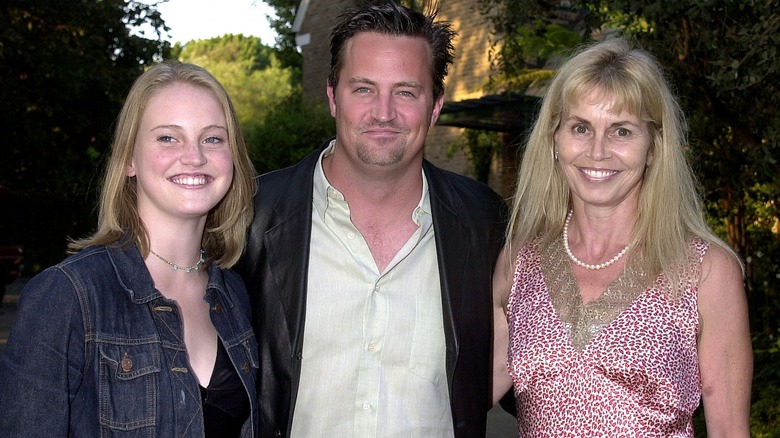 Gregg Deguire/Getty Images
Although Matthew Perry's half-siblings prefer to keep their lives away from the public eye, the actor wrote of them in his memoir, "Friends, Lovers, and the Big Terrible Thing." His first half-sister, Caitlin Morrison, was born in 1981. "Caitlin was as cute as could be, and I loved her instantly," Matthew said. Caitlin went on to be his assistant on "The Whole Ten Yards," in which she also had a minor role.
Four years later, Emily Morrison joined the family. While she didn't work on "The Whole Ten Yards" like two of her siblings, she went to the 2004 premiere with Matthew. Maria Perry was born in 1986 and was the only child of Matthew's father and his new wife. In his memoir, the star praised her empathy following his two-week coma in 2018. His colon had ruptured due to Oxycontin overuse, and while in surgery, his heart had stopped, but the actor managed to survive.
In 1987, Will Morrison, Matthew's only half-brother, entered the family. While there is limited information about Will, Matthew emphasized in his book that Will was always there for him at his lowest. The last addition to the Morrison siblings, Madeline Morrison, was born in 1989. According to the memoir, Matthew and Madeline spent a lot of time together, showcasing their heartwarming bond at multiple red carpet events. Madeline followed in her dad's footsteps and became a "Dateline" producer. "These kids grew up and saved my life," Matthew wrote of his siblings.
The star felt like he didn't fit in with his new family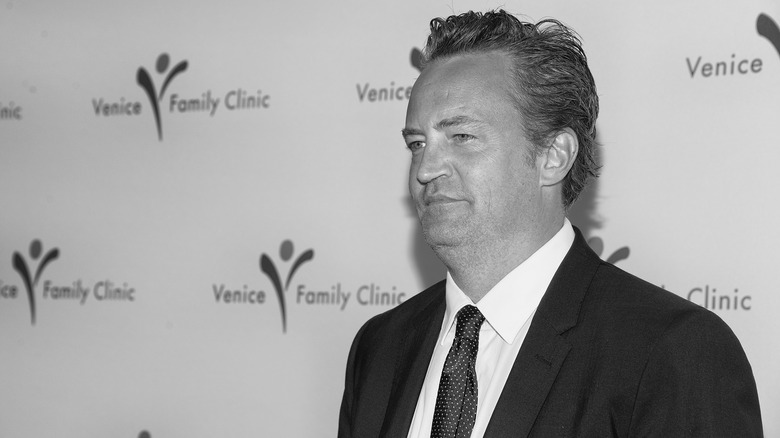 Michael Tullberg/Getty Images
Despite having a deep love for his family, Matthew Perry openly acknowledged the challenges he faced in fitting into the new picture after his parents' separation. "There was a family growing up around me — a family I didn't really feel part of," he stated in his memoir. The "Fools Rush In" star admitted to acting out during this period as a way to cope with his overwhelming emotions, feeling like he was still the child bouncing from parent to parent.
Recounting the birth of his second half-sister, he echoed the sentiment, writing, "Things at home just got worse and worse. My mom had a wonderful new family with Keith." Despite his internal struggles, Perry emphasized the unwavering support he continuously received from his siblings and parents. "They never dropped the ball once; any of them never turned their backs on me, ever. Imagine such love if you can," he wrote.
Additionally, Perry's family support allegedly motivated the late star to seek love even in his 50s, which serves as a palpable testament to the bonds he shared with them. According to a source from the Daily Mail, the actor remained hopeful about starting a family of his own and was open to new relationships.