Matchmaker Tells Us Her Frontrunner In Race For Golden Bachelor Gerry's Final Rose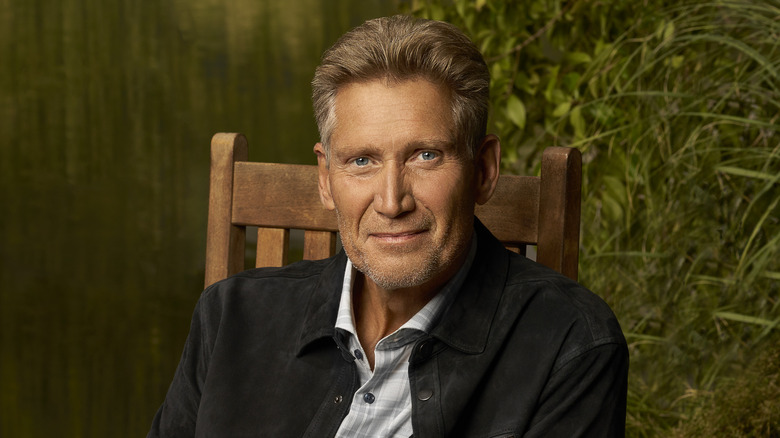 ABC
In a welcome twist on a familiar formula, "The Golden Bachelor" stars Gerry Turner, a hunky septuagenarian who's looking to find love for the second time. Even more welcome, the women vying for his heart are all over 60, proving beauty and romance aren't limited to the 20-something crowd. Nor is the show stooping low with dumbed-down "senior" events like walker races or denture fittings; Gerry plays a mean game of pickleball, thank you very much. 
Unlike previous Bachelors and their contestants, these cast members aren't in their playing-the-field stage. Gerry is a widower, and many of the women were also previously married. At this stage of their lives, they have a definite goal in mind, and they're not willing to settle for a Mr. or Ms. Maybe-Right. "I only want to say 'I love you' to one more person in my lifetime," Gerry said during hometown dates. (However, viewers know that's already out the window, as Gerry said "I love you" to two of the three remaining women by the end of said episode.)
But will Gerry find a lasting love? That's what millions of viewers will be waiting to find out on November 30, when "The Golden Bachelor" finale will reveal whether Gerry proposes to one of his three semi-finalists: Faith Martin, Leslie Fhima, or Theresa Nist. We say "semi," because the Hometowns episode ended with a shocking cliffhanger: After giving the first rose to Leslie, he tearfully walked off the set, unable to reject either of the other two. For insight, The List turned to Susan Trombetti, matchmaker and CEO of Exclusive Matchmaking. Trombetti made her prediction — and we think she's right on target.
Gerry will take Leslie along for the ride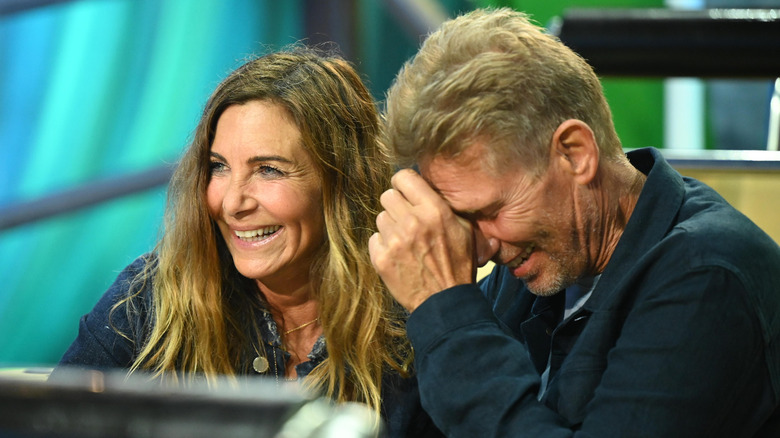 ABC
"As a matchmaker, I do believe any of these women would be a good pick for him," matchmaker Susan Trombetti exclusively told The List. "It seems that he has truly fallen for all of them." However, she predicts Golden Bachelor Gerry Turner will ultimately make the tough decision to send home musician, radio host, and teacher Faith Martin. While Faith's adventurous nature would make them a good match, the hometown date episode revealed a dilemma that could be the dealbreaker. Faith loves her Washington state hometown, and Gerry is torn about the idea of moving. "That's something that I'm not sure we could reconcile," he admitted (via Entertainment Weekly). Trombetti agrees: "Unless Faith does a last-minute turnabout on wanting to stay in Washington, or he decides to leave his family, he may not pick her because of this."
The final rose — and the all-important Neil Lane engagement ring — will go to Leslie Fhima, our matchmaker predicts. Sparks were definitely flying between Gerry and the Minnesota fitness instructor as they rode ATVs along a California trail. Trombetti also saw a significant moment during Gerry's hometown visit: "When it comes to Leslie, he asked for the family's blessing should they marry. That says a lot." Even more telling was Gerry's lack of hesitation for his first choice during the subsequent rose ceremony the next day. "The first rose between the three went to Leslie," the matchmaker points out. "This tells me he is sure about his feelings for Leslie despite that the first impression rose went to Faith."
Could we see a Golden Bachelorette?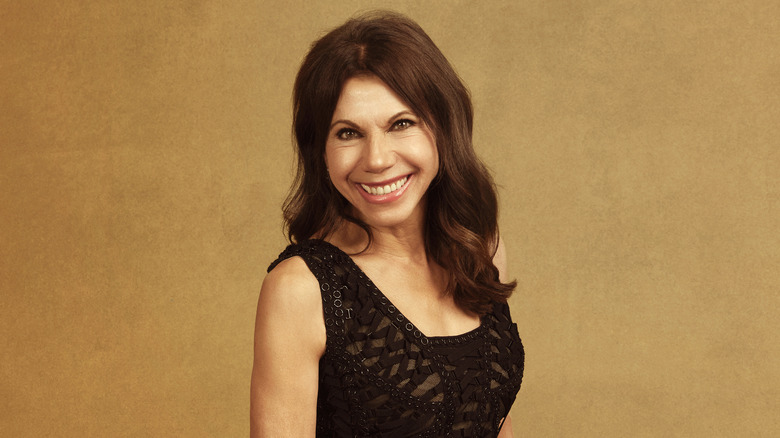 ABC
Our expert predicts there's one contender who's least likely to get a ring by the finale of "The Golden Bachelor." Theresa Nist, a financial services professional from New Jersey, got off to a promising start. She opted for a memorable first impression out of the limo by teasing that she had nothing but her "birthday suit" on under her robe because it was her 70th birthday. (It was a nude mini-dress). She proceeded to make an even bigger impression by getting the first one-on-one date with Gerry, during which they shared a kiss. 
Still, even though Theresa made it to the final three, matchmaker Susan Trombetti told The List she doesn't see this Jersey girl making it all the way to the final rose. Their similar marriage histories may just be too much for them to overcome. "They obviously have a lot in common, but they both would be living with two ghosts since they are a widower and widow," she says. "This is tough. He feels for her for sure, but I don't see it unless he can't pick between the other two." 
Trombetti adds, "The good news is he is the first person she kissed in a long time, and it's opened her up to love. Let's hope if she isn't his pick, she finds love in the future! I think it will open her to finding love with someone else, and will be a great experience." With the success of this new twist in the franchise, perhaps there's a chance that Theresa could become the first Golden Bachelorette?