What We Know About Christian LeBlanc's Cancer Diagnosis Amid His Young And The Restless Return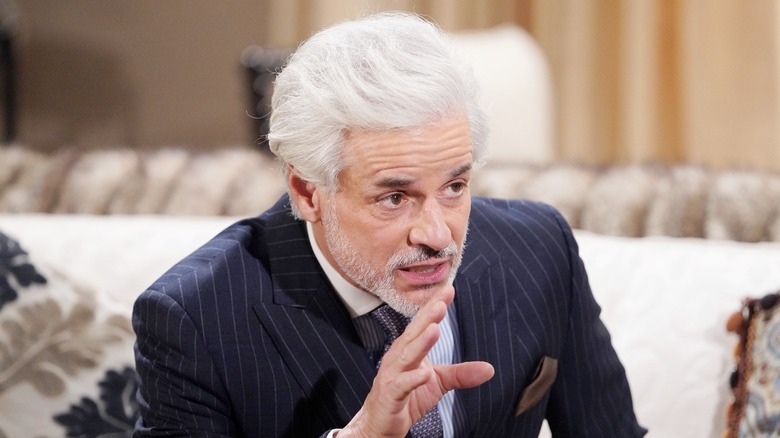 Howard Wise/jpistudios.com
Michael Baldwin, played by Christian LeBlanc, has had quite the journey on "The Young and the Restless" since his debut in 1991. He started off on the wrong foot in Genoa City after aggressively pursuing a relationship with Christine Blair (Lauralee Bell) and was sent to jail when he tried to attack her. Over the years, he worked to redeem himself. Michael fell in love with and married Lauren Fenmore (Tracey Bregman), and the two became a solid couple on the soap. She even stood by Michael when he was diagnosed with prostate cancer, something that would foreshadow the actor's future.
In October 2023, Christian LeBlanc opened up about his journey with cancer starting in June 2023. After some concerning symptoms, LeBlanc went to the doctor and was diagnosed with multiple myeloma, a type of blood cancer that affects bone marrow and white blood cells. Thankfully, LeBlanc was diagnosed early and was able to start treatment right away, meaning a quick recovery and return to Genoa City.
Fans of Y&R caught LeBlanc's symptoms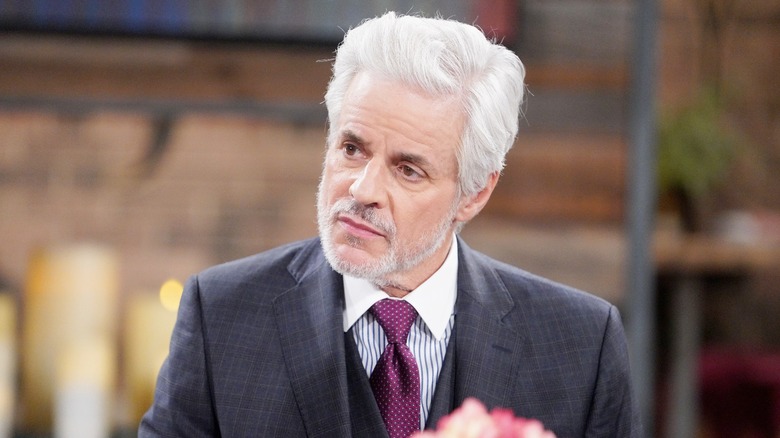 Howard Wise/jpistudios.com
Fans of "The Young and the Restless" and Christian LeBlanc himself noticed something was off with his health when various symptoms began popping up. First, LeBlanc realized his fake wedding ring kept falling off while filming the soap and also experienced unexplained nosebleeds. Additionally, while watching episodes of "Y&R," fans noticed that LeBlanc's eyes were off, or as the actor described it in an interview with WWL-TV, "a little wonky." That's when LeBlanc decided to seek out professional help. In the same interview, he explained what the doctors found when he booked an appointment.
"There was a chance that was a very serious cancer — there were options, they didn't know until after this surgery, but there was a tumor right here pressing on my optic nerve — but the fans caught it," he said, adding, "People like, 'Your eye's a little, little, Jim Carrey that way.'"
After finding answers, a treatment plan was provided, and LeBlanc underwent surgery to remove the tumor in his sinus cavity that was affecting his optic nerve. Later, he was given immunotherapy treatment and is happy to report that he is now in remission. The actor will return to "Y&R" for the Thanksgiving 2023 episode.
John J. York is also battling cancer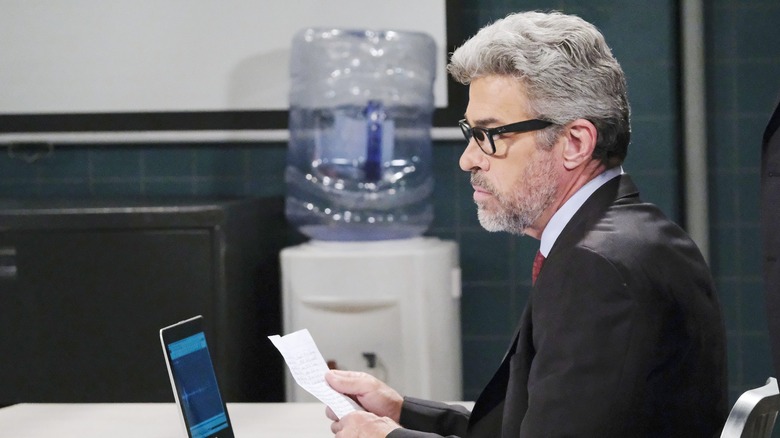 XJJohnson/jpistudios.com
Christian LeBlanc isn't the only daytime soap opera actor who is battling a type of blood cancer. On September 13, 2023, "General Hospital" star John J. York posted a video on X, formerly Twitter, explaining his absence from the screen and the details of his diagnosis. He revealed that in December of 2022, he had been diagnosed with myelodysplastic syndrome (MDS) and multiple smoldering myeloma, two types of cancer that affect blood cells and bone marrow. York found a bone marrow match in September 2023, and his treatment plan is firmly in motion. Despite the diagnosis, York is determined to look on the positive side of things. In an interview with People, York opened up about how he manages to stay optimistic.
"My whole philosophy is one day at a time, whatever they need me to do. Well, if I'm staying in a hospital, I'll stay in a hospital. If I can go home, I'll go home, where we have a place where I can be by myself, you know, away from the kids."
We are happy that York is remaining positive about his situation and staying strong during his journey with cancer. He concluded the interview by repeating the phrase that has gotten him through the toughest times, saying, "Let's just go one day at a time." We wish both York and LeBlanc a speedy recovery.