The Song That Inspired Hallmark's Five More Minutes Movie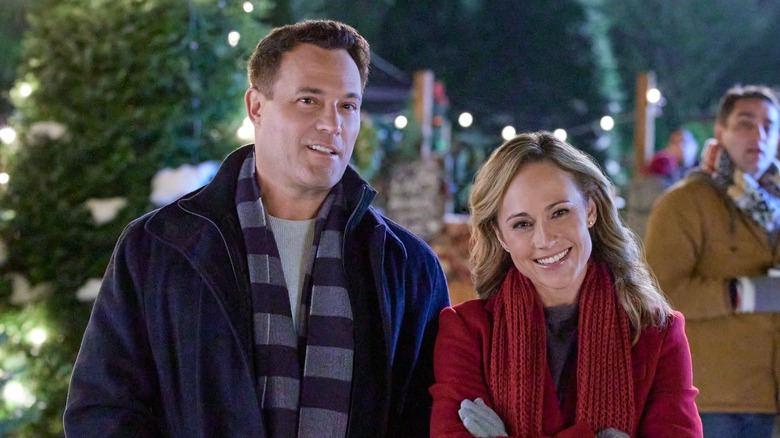 Allister Foster / Crown Media United States LLC
The holiday film "Five More Minutes" premiered on Hallmark Movies & Mysteries in 2021. The story follows Nikki DeLoach's Clara, a woman grieving the loss of her grandfather. According to Crown Media's press release for the film, "Clara wishes for five more minutes with the grandfather who always helped her through tough times." When she finds his journal, Clara learns more about his life. The film also stars David Haydn-Jones as Logan, a flame from Clara's past who is back in her life again.
Inspiration can come from anywhere, and "Five More Minutes" was inspired by the Scotty McCreery song of the same name. In one part of the song, McCreery sings about losing his grandfather: "At eighty-six, my grandpa said / there's angels in the room / with all the family gathered 'round / we knew that time was coming soon / with so much left to say I prayed / Lord, I ain't finished / Just give us five more minutes."
In a 2017 interview with The Boot, McCreery explained how he wrote the song "Five More Minutes" with Monty Criswell and Frank Rogers and how missing his grandfather was the starting point. Criswell came up with the concept of "Five More Minutes," which McCreery said should be the song's name. McCreery didn't realize how influential "Five More Minutes" was until he performed it at the Grand Ole Opry and received a standing ovation.
McCreery's song inspired a second movie as well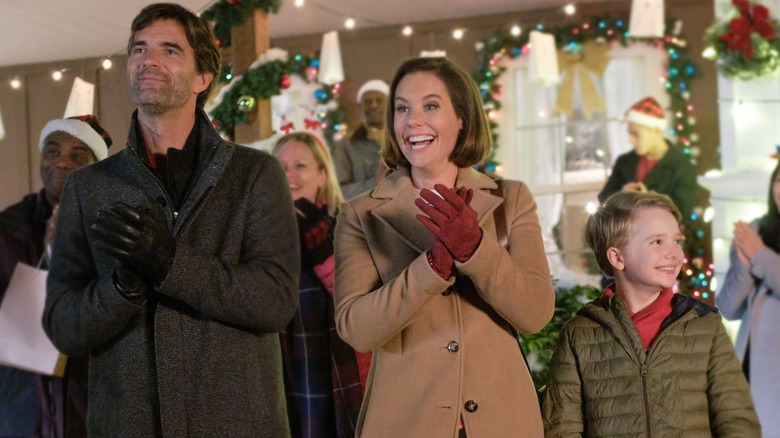 Bettina Strauss / Hallmark Media
The sentiments from the "Five More Minutes" song are expressed by the character Clara in the film, and in a roundabout way, she is able to get more time with her grandfather through the stories in his journal.
Nikki DeLoach told Wide Open Country how she read the "Five More Minutes" script shortly after her father passed away, and it really resonated with her. DeLoach saw connections to her late father in the script. "There were certain phrases that were used in certain things where I just went, 'It isn't an accident that this script was sent to me,"" DeLoach said. "'I think that there is something here that I need to experience as a person inside of this story.'" This wouldn't be the first time the actor felt attached to a character, as DeLoach also had a personal connection to her role in Hallmark's "The Gift of Peace."
"Five More Minutes" became a series when "Five More Minutes: Moments Like These" premiered on Hallmark Movies & Mysteries in 2022. The main character of that film is Kaitlyn, played by Ashley Williams. Kaitlyn is dealing with the loss of her husband and trying to raise their son, Adam, on her own. Kaitlyn wishes Adam had just a little bit more time with his dad, and they end up becoming acquainted with a friend of his, Matthew, played by Lucas Bryant.
McCreery executive produced both 'Five More Minutes' movies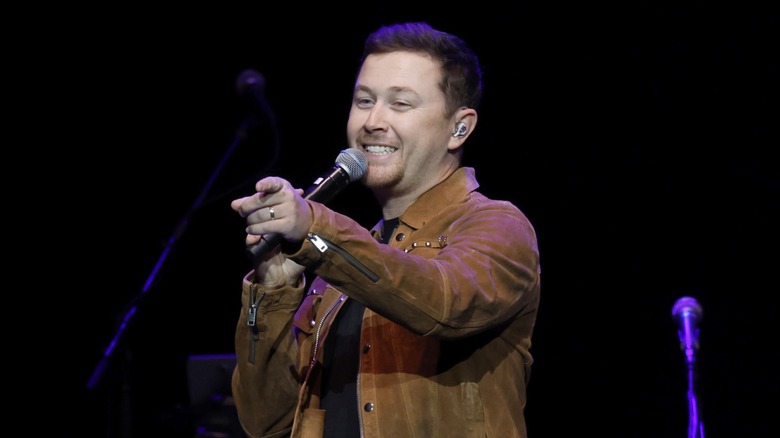 Jason Kempin/Getty
Regarding the themes of "Five More Minutes: Moments Like These," Ashley Williams thought people shouldn't avoid saying important things to their loved ones. She told Media Village, "Whatever it is, having the authorship to be able to say those things now in life is something important that the movie reminds us of — live every moment like you [only] have five more minutes." Williams also said her very famous brother-in-law, another country star, is a big Hallmark fan.
Scotty McCreery is an executive producer on both "Five More Minutes" and "Five More Minutes: Moments Like These." Prior to the premiere of the first film, he spoke with CMT about how Hallmark reached out to him about making it happen. "It's a cool way; they're taking the grandfather theme, which is how 'Five More Minutes' got started," McCreery told the outlet.
In his CMT interview, McCreery added that "Five More Minutes" is "a really good heartwarming movie" and how the song is important to him because it helped him while he was grieving his grandfather. McCreery added, "People tell me their stories every day about what it means to them, and now Hallmark wants to do a movie on it. It just shows you the power of a song."