The Real Reason Taylor Swift Crafted Her Iconic Girls-Only Squad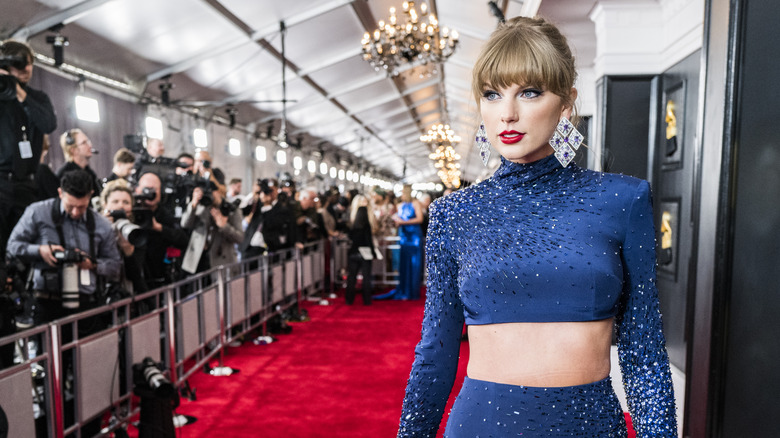 John Shearer/Getty Images
Taylor Swift's girl squad, which is made up of celebs like Selena Gomez, Gigi Hadid, and Blake Lively, began popping up all over the place throughout her original "1989" era, which kicked off in 2014. Throughout this time, the music star and her famous friends were spotted hanging out around New York City and LA and showing up at star-studded celeb events, with many of her girlfriends even appearing in her 2015 "Bad Blood" music video.
While Swift's previous publicity usually centered around her dating life, the rise of her girl group shifted some of the media's attention away from romance. Alongside the re-release of her fifth studio album, Swift opened up about the reasoning behind her personal focus on female friendships during her "1989" era, explaining that it was in response to the media's negative messaging about her.
"In the years preceding this, I had become the target of slut-shaming," Swift explained in the prologue of "1989 (Taylor's Version)" (via Genius). "The jokes about my amount of boyfriends. The trivialization of my songwriting as if it were a predatory act of a boy crazy psychopath. The media co-signing of this narrative. I had to make it stop. Because it was starting to really hurt."
Taylor Swift turned to female friendship in the face of misogyny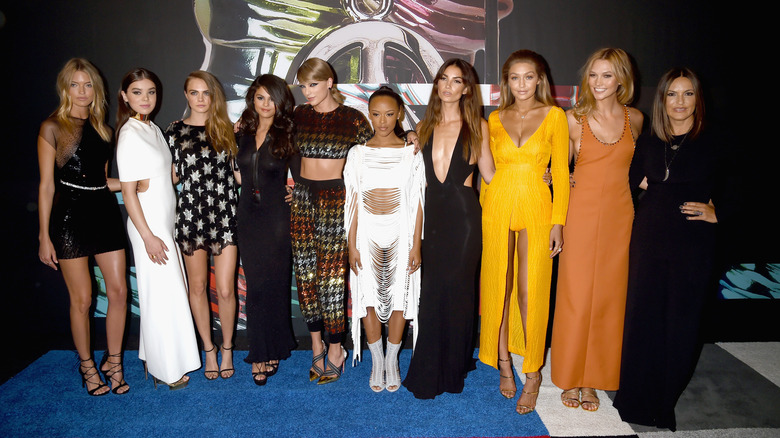 Jeff Kravitz/Getty Images
Taylor Swift has been subject to misogynistic scrutiny all throughout her career, with the media criticizing everything from her number of boyfriends to how her personal romances fuel her music. In response to this, Swift made the decision to focus on herself and female friendships throughout her "1989" era, giving rise to her iconic girl squad.
"It became clear to me that for me, there was no such thing as casual dating, or even having a male friend who you platonically hang out with," the singer explained in the prologue of "1989 (Taylor's Version)." "If I was seen with him, it was assumed I was sleeping with him, and so I swore off hanging out with guys."
The "Style" singer went on to add that she hoped a change in her behavior could alter the media's negative perception of her, deciding to forgo dating to focus on herself. "If I only hung out with my female friends, people couldn't sensationalize or sexualize that—right?" the singer added. "I would learn later on that people could and people would."
Taylor Swift has also emphasized the importance of female friendship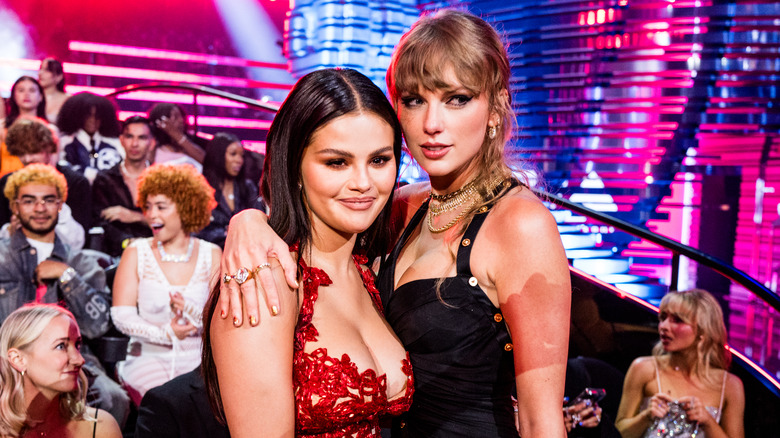 John Shearer/Getty Images
While Taylor Swift's girls-only squad may have been in part prompted by negative media attention, the pop idol has also emphasized how important her female friendships are to her. Back in August of 2014, she admitted to The Guardian how romantic relationships weren't working out for her at the time, adding, "What works is having incredible girlfriends who I can trust and tell anything."
Swift similarly voiced appreciation for her female friendships in an interview with Time, mentioning how her successful friends inspire her to better herself. "I surround myself with smart, beautiful, passionate, driven, ambitious women," she explained. "Other women who are killing it should motivate you, thrill you, challenge you and inspire you rather than threaten you and make you feel like you're immediately being compared to them."
The "Blank Space" singer has also commented on her individual friendships, sharing that comedian Lena Dunham changed her perspective on feminism while telling E! News how much she values her long-standing friendship with Selena Gomez. While Swift's original "1989" era might have failed in taking focus away from her romantic life, at least it helped her cultivate some enduring female bonds.